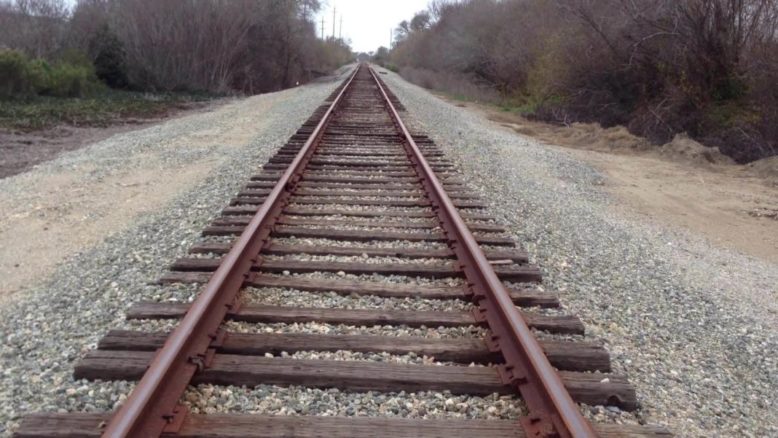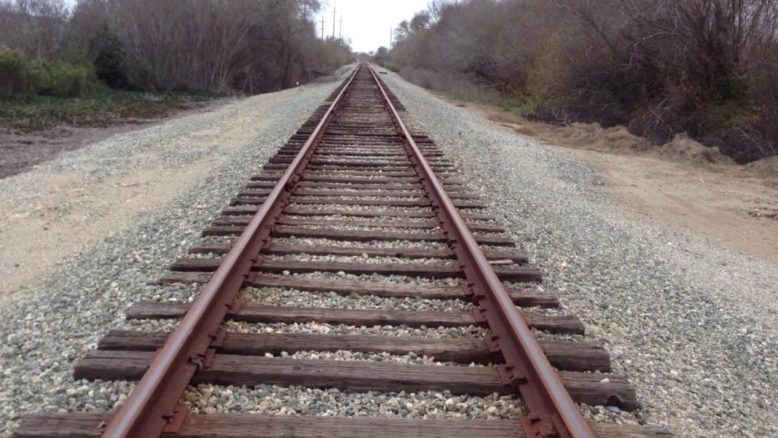 Anonymous submission to North Shore Counter-Info
It's important to know that settlers have written this. We don't have the lived experience of any Indigenous person, including the Wet'suwet'en. We do write from a place of heart and affinity within this struggle – personal, political, and/or relational. In that we feel responsibility to act against the systems and corporations that harm the people and land within it. We acknowledge our settler responsibility and complicity in this, and look for opportunities and strategies that align politically as a way to enact solidarity. This does not mean we speak for them, or should be closed to critiques.
First, let's address that for various reasons there has sometimes been a lack of clarity around what is being asked for by folks out west.
We want to gently remind friends reading this that some individuals have been restricted in providing any kind of direction or encouragement – or even speaking against the project. The gag is set by court orders which wield the threat of financial ruin and the loss of a ten year land-based healing project for an entire community. We remind ourselves that the people we may put into "leadership" positions may not want to be experiencing the pedestalization and fetishization of expectant settlers wanting firm answers – at great risk – on behalf of many.
Within and outside of this struggle, settlers are consistently directed to take responsibility for their fellow settlers and the ongoing processes and harms of colonization. As settlers hearing that, we are compelled to act in defiance of – and take an offensive position against – the state and industries that are willing to kill for profit, and pretend to be doing so in our interests.
We also want to acknowledge the lingering hopeless feeling that some of us felt when, after a decade of affirming a hard line, chiefs allowed for the Unist'ot'en gate to be opened. We know you know that compliance under threat of violence is not consent, but consideration exists even beyond that, like the RCMP delivering veiled and not-so-veiled threats to Chiefs at their homes in the middle of the nights.  We encourage curiosity about whether hopelessness and disappointment went both ways here; to what extent did the low numbers of supporters who couldn't or wouldn't make it out after a decade of promise have impacts on positional outcome and aftermath? The writers of this personally take action when we feel at our strongest – rested, fed, grounded, encouraged, and supported. So what is our complicity – as settlers or allies or supporters who weren't there or weren't taking action from afar – in that gate opening?
Despite all of this the Wet'suwet'en never stopped asking for support and solidarity actions, and never stopped occupying their territories.  And earlier today, the Wet'suwet'en and their supporters have again taken a physical stand to protect the Yintah, their way of life, and living for generations to come. They defend their very existence against the imperialist violence and colonialism of the Canadian state on behalf of private entities, and reject Canada and CGL's authority and jurisdiction over their unceded lands.
We stand with them and are prepared to enact solidarity.
Further, we aim to inspire you to act friends & comrades!
Anarchists, comrades, radicals and likeminded folks in so-called Ontario have a longstanding history of solidarity actions with, for, and inspired by indigenous blockades and land projects.  The enactments of support have been beautiful and courageous moments that have built lasting networks and relationships.
Dream big and help make it happen again!
The last year  on the territory has seen large swaths of trees clear cut, wildlife displaced, a man camp established, artefacts and trap lines  moved and destroyed, and the installment of an RCMP staffed "industry protection office" on unceded lands. The year also unveiled to all that the RCMP is prepared to kill Indigenous peoples to carry out the will of corporations.
Further, in a move that deliberately continues a legacy of genocide against all Indigenous peoples, justice Marguerite Church recently approved an interlocutory injunction against the Wet'suwet'en making it illegal for them under colonial law to defend their own lands against industry or Canada, as an invading Nation. Her decision states that "Indigenous law has no effectual place in Canadian law." The injunction will allow for the destruction of Gidimt'en camp, cabins throughout the territory, and presents risk to the healing lodge.
Unsurprising and absolute imperialist bullshit.
Do you need more reasons? We didn't think so.
Which leaves us with what we do.
As geographically distant allies the logical conclusion is that we will likely never get explicit, widespread permission or an "official" thumbs up (and we should certainly strive to understand our inclination to ask or want for those things), but with a few considerations we can get a fair sense of what's needed, and wanted.
1) The intensity of the current situation. Today, Wet'suwet'en hereditary leadership have gathered to take a final stand and remove industry from their territory as a way to prevent further destruction of the land and water, ensuring their safety and livelihoods. Legal challenges have failed, and this is perhaps "it" – the final possibility of protecting their Yintah.
2) With this development will come new, increased and incensed calls for solidarity actions.
3) Actions that have received support or excitement previously include large militant disruptions such as highway and port blockades, occupations and attempted shutdowns of pipeline facilities, and the closure of a Shell terminal. No actions have yet been denounced.
4) Previous requests have included guidance to respect the agreements and responsibilities of the territory you are on, to respect the land, water, and life of it, and to honour and centre Indigenous messaging.
There is no shortage of existing opportunities, but thinking back to what we've seen work in this area, what is relevant, and what is strategic and what can embrace many tones and tactics, we think of rail disruptions.
Rail traffic creates excellent opportunity for state and economic disruption; infrastructure is so sprawling it's relatively indefensible – particularly outside of cities. Geographical features create thousands of natural bottlenecks across Turtle Island which lend themselves as targets for maximum effectiveness using a broad range of methods. Historically even short disruptions – by actions or rail strikes – have had large economic impacts. After just two days of a recent rail strike the Federal government started drafting emergency legislation out of concern for the economy. In 2012, a 9 day disruption dropped the local GDP by 6.8%.
Imagine allies disrupting and damaging rail infrastructure and bottlenecks in Northern BC between Kitimat-Chetwynd-Houston-Stewart; it would orphan pipe stockpiles in ports, preventing their delivery to construction areas.
There is no need to chase the frontline; we can fight where we stand.
Rail sabotage works as both a tactic and a strategy, and so we're calling for ongoing rail disruptions in solidarity with the Wet'suwet'en people who are currently defending their unceded territory from industry and police invasion.
Our suggestions include using copper wire to trip signal blocks, and the destruction of signal boxes and rail tracks – but even large public NVCD groups stopping essential rail lines is better than no action at all. Read on for details, safety tips, and links.
As always, we encourage folks to think about your heart, as well as the longevity of these actions and overall struggle; a gentle reminder that you are being careful with yourselves, fingerprints and DNA – for everyone's safety – and that repression often follows action.
Prints
Fingerprints can be removed from hard surfaces with isopropyl alcohol. Wipe each item thoroughly in case something gets accidentally left behind or discovered. Store in a brand new, clean bag and only remove if wearing gloves.
DNA
DNA can be transferred in a number of ways. Ensure you're being diligent; don't touch your face and cough you're your hands while wearing gloves. Keep your hair brushed (to remove loose hair) and tied back. Don't smoke or spit anywhere near your target area. Don't leave anything behind. Be careful not to injure yourself. Properly dispose of masks, hats, gear, or clothing (bleach, heat, or burn). Rainy days can be messy but good; they can help wash away, displace and contaminate fibre and DNA evidence. Bleach can destroy DNA by keeping it from being replicated in a lab for analysis. Heat and fire also destroy DNA well.
If you're not sure, be sure.
Copper Wire Method
– DO NOT ATTEMPT THIS ON SUBWAY TRANSIT LINES; they carry electricity.
– You can use this method when engaging in group NVCD to immediately send a signal to stop all train traffic.
The steel rails of tracks act as part of a track circuit for something called "automatic block signalling" (ABS). A very low voltage is sent through the rails to track sensors to create a loop in sets of geographic blocks. When a train moves along them, the train axle disrupts or shortens the circuit and sensors pick that up to indicate the block is occupied, automatically closing traffic in that area to other trains.
By using a high gage (thick!) copper wire and wrapping it around and then across the rails one can replicate the tripping of the circuit sensors. Note: you don't need to locate and connect the actual block sensors.
TIPS: the copper needs to be touching areas on both rails that are NOT rusty/oxidized and still conducting. HIGH gage copper wire is necessary. Have a lookout for trains and security patrols. Have a plan before you start wrapping. You may need a small tool to clear some crushed rock under the rail before wrapping the wire.  Find a good spot, dig out both rails, and wrap one rail first. Remember as soon as you trip the circuit by connecting the wire to both rails the ABS will be tripped indicating something is up. Get out as soon as you can. Burying the cable with crushed rock, snow or dirt will make it harder to find/spot within the block.
Destroying Signal Boxes
Signal boxes are part of rail circuits. If you walk railways, you've probably seen them as large grey shed like structures, or small grey boxes affixed to poles. These boxes are the receptors and interpreters of ABS circuit signals. The casings are metal and typically secured closed somehow, and the small boxes on posts have cables that emerge, trail to the ground and run to the tracks. Since these wires have electrical components we would advise against simply cutting them unless you have a fair handle on electricity. Another method to damage wires and electrical circuits is hot fire. This means more than just dousing the cords in a fuel and walking away – it means building and ensuring a hotter, longer lasting fire.  On good way to extend the burn of fibre tinder (cotton fabric or cotton balls are favourites with us) is to add petroleum jelly and work it in. You'll be able to just light that, which acts as a wick. To increase the heat of a fire you can add rubber from bicycle inner tubes or tires. Getting a small established fire like this going either in the circuit box/house or where the cord enters the ground should take care of the circuits and do a fine job delaying rail traffic by activating the ABS system in a longer-lasting way.
Notes: Practise building this kind of fire to see what's possible. Burning rubber creates toxic fumes. This is arson – which authorities will investigate more seriously than the copper wire method. Be careful: find a good spot, have lookouts and an entry/exit plan that doesn't expose you to people, ensure you're being careful with fingerprints & DNA, properly dispose of any equipment used, have EXCELLENT security culture & practises with your crew.
Destroying Steel Rails
How do you destroy steel rails that hold a lot of tonnage every day? The same way they put them together: thermite.
Thermite is a fuel/oxidizer ratio that can be adjusted to burn hot enough to destroy car engine blocks. It's not particularly dangerous to mix BUT it does burn very hot, and very brightly so take precautions. This method requires very little on-site time: just place, light and walk away. It also provided maximum physical property damage as the rail or signal box will need complete replacement.
The simplest fuel to use is aluminum powder. This can be collected from older etch-a-sketches or manufactured with (real) aluminum foil in a coffee grinder.  The finer the flakes/powder the faster the burn.
The simplest oxidizer to use with aluminum powder is iron oxide – red iron rust. Again, you can collect this and turn it into a fine powder, or easily manufacture it by soaking '0000 grain' steel wool in bleach. Let it sit for a day to create a paste, which can then be dried and used.
You will also need an ignition wick. It takes a hot burn to ignite metal fuel so a lighter won't work, and a firework fuse likely won't either. Use either a common fireworks sparkler, or a homemade wick of match heads rolled into aluminum foil. Sparklers may present some risk of early ignition if the sparks coming off them hit the thermite before anticipated.
Thermite Powder
Mix a ratio of 3 parts iron oxide to 2 parts aluminum powder. Cut or puncture a small wick hole on the side of a container (i.e. tin can). Insert your wick a couple inches so that there will be contact with the mixture in the can, and then fill the container with powder. Place and light where needed.
TIPS: unless the powder mix is fine and compacted, the burn will be less efficient and produce less heat!
Hard/Cake Thermite
3 parts iron oxide, 2 parts aluminum powder, 2 parts plaster of paris. Mix the powders together, mix with plaster of paris. Pour into mold (can, etc.), insert wick into cake a couple inches on an angle. Let dry and remove from mould.
Mouldable Thermite
8 parts aluminum powder, 3 parts iron oxide, 4 parts clay. Mix the powders well then add to clay. Insert wick a couple inches. Place where needed and light.
Notes:  Because this method damages the rail itself it presents a risk of derailment. To avoid this risk you may want to trip the ABS circuit by applying copper wire across the rails as well (method one). Again, this is a method police are likely to investigate thoroughly. Make sure all items you're leaving behind are free of fingerprints and DNA. Have lookouts and careful off-camera approaches.  Dispose of or destroy clothing and boots. Thermite burns hot and bright – do not stare after ignition. Very fine aluminum powder is reactive to oxygen and can ignite easily. If water (rain, snow, puddles) is added to burning thermite it will cause an explosion that sends molten iron flying outwards. DO NOT try to extinguish burning thermite with water.