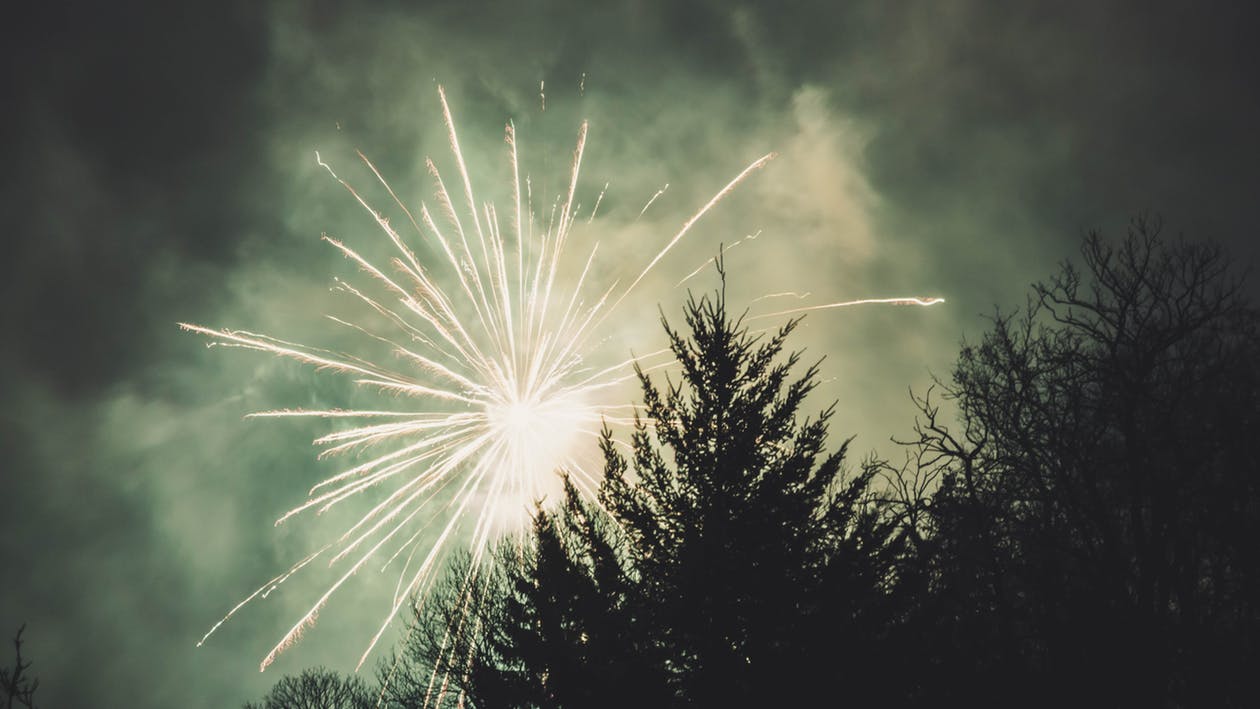 Anonymous submission to MTL Counter-info
To begin our 2020s, with the onslaught of disasters they will bring, in a combative way, our small crew of determined accomplices made a surprise visit to Talbot Prison in Sherbrooke/Nikitotegwak (at the river that forks) this December 31st a little before midnight.
Well hidden in the nearby woods, we waited until the clock struck 2020 to send our New Year's greetings, by lighting and shooting our festive pyrotechnics towards this freedom-destroying, miserable infrastructure. Quickly we heard coming from the prison enthusiastic cheers from detainees, and we hope that this instant of joyful surprise allowed everyone to momentarily forget the violence of the carceral world and its rotten justice.
Solidarity with the prisoners of the entire world. With particular attention for indigenous people, including the Mohawks and Abenaki to whom the land we're now squatting belongs, addicts, women and the LGBTQ+ community, people living with mental health problems, houseless people, immigrants and racialized people, marginal proletarians and other subjects over-criminalized, confined, assaulted, surveilled, ostracized, and assassinated by the armed forces of capital.
As a resolution for the decade to come, we have committed to no longer wait to affirm and maintain a relation of permanent conflictuality towards bourgeois and colonial institutions. The Old World will not collapse on its own.
Fuck the Well Sud project of accelerated gentrification and the police repression targeting downtown residents to make space for investors, bourgeois and other tech-industry yuppies.
This police occupation develops and takes root in daily life in a number of ways, from the extension of video surveillance to all of downtown, to municipal laws that discriminate against or advantage certain groups of residents, to supremacist profiling during police controls, to the arbitrary, often violent arrests by the forces of (dis)order. It's always the same people who pay the biggest price and are systematically targeted. In these spectacular projects that privatize social-collective space, houseless people, drug users, sex workers, marginalized youth, racialized people, and precarious renters are at greater risk than an already perilous average of ending up trapped in the justice and/or prison system.
In response to this repression, we heard that some colleagues used projectiles filled with paint to attack the police training pavilion of Sherbrooke Cégep several weeks ago, and this seems to be just the beginning.
Against the new Laval migrant prison and all other projects aiming to uphold the lethal system of international borders, that leads to people's deaths by the thousands at sea or in the desert, while commodities have no trouble crossing oceans!
For the abolition of the penal system and the authoritarian and disciplinary institutions of the state!
For a creative and conflictual future!
Réseau Autonome de Sherbrooke -Le-Bol !
[Autonomous Network of Sherbrooke – Enough!]