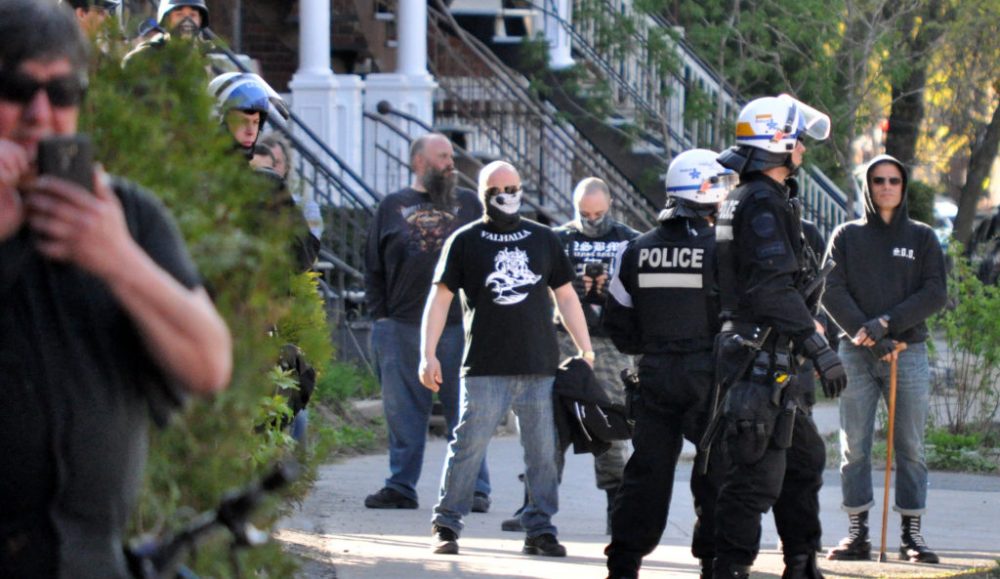 On Saturday, May 12, there was a demonstration in the Rosemont-La Petite-Patrie neighbourhood of Montréal to publicly denounce the presence of Gabriel Sohier Chaput, a neo-Nazi ideologue with close ties to Daily Stormer, one of the most influential sites for neo-Nazi propaganda in the world today. Antifascists in Montréal revealed that Sohier Chaput, whose primary pseudonym is "Zeiger," lived until recently at 6308 rue Fabre. Zeiger was also the key coordinator of a so-called "Stormer Book Club" in Montréal, a social club for young men who identify with the neo-Nazi alt-right.
For several months, Montréal antifascists have known that another Nazi sympathizer, Philippe Gendron, who has been mentioned several times before on this site, also lives on rue Fabre. Philippe Gendron is one of the pisspot leaders of the Québec section of the Soldiers of Odin, an anti-immigrant organisation founded in Finland in 2015 by Mika Ranta, a notorious white supremacist connected to the Nordic Resistance Movement. We've previously mentioned that Gendron is one of the pinheads who tried to organize the demonstration against the housing of Haitian refugees at the Olympic Stadium in August 2017, which ended up being a total flop when one after another the key far-right organizations in Québec pulled their support from the event for fear of being associated with Nazis.
The Soldiers of Odin continue to consistently deny being racist or even opposing immigration. On March 21, during a ridiculous intervention at Cégep Édouard-Montpetit meant to disrupt a conference on the far right in Québec, Katy Latulippe, Soldiers of Odin "provincial president" and "Canadian spokesperson," denied that Mika Ranta is still associated with the organization, sarcastically suggesting that it was absurd to even think of the Soldiers of Odin as neo-Nazis. However, in May 2018, Mika Ranta could still be seen in public sporting his Soldiers of Odin colours, and he remains quite close to the current supreme pontiff of the organization, Kimmo Pekkarinen.
"I don't know what else I can say," she stammered, when the guest speakers at the conference asked her to clarify exactly what she thought was erroneous in their presentations. So much for that.
Any hope the Soldiers of Odin Québec had of disclaiming the racist trash that their crew attracts went out the window on May 12, 2018, when around twenty individuals with connections to different far-right groups in Québec (some who have no qualms about making it clear that they are neo-Nazis) gathered at Philippe Gendron's home to protect it "from the antifa," who, in their paranoid fantasies, were coming with a mob to destroy his house! (The SPVM's foot soldiers got entirely caught up in this delirium as well. A local resident was told that the riot squad was widely deployed throughout the area to prevent the anti-racist demonstration from "destroying the apartment.")
Anyone who saw the photos of this demonstration in the media or elsewhere can see that it was made up of a little more than a hundred people, primarily families, young people, and older people with their faces uncovered so that they could directly interact with neighbourhood residents. Not exactly the spectre of terrorism that was haunting the fascists and the police.
After a short stop in front of Sohier Chaput's house, the anti-racist demonstration went up Fabre street toward Gendron's apartment, located only a couple of blocks north. At the junction of Saint-Zotique and Fabre, protesters were stopped by an imposing police blockade, with a van parked across the street and riot cops spread out on either side to prevent people from taking the sidewalk.
Less than a hundred metres away we could see a group of people nervously milling around the sidewalk outside of 6735 rue Fabre, where Gendron lives.
In a series of videos posted online by Robin "le prophète" Simon, we hear him say four or five times that the group of fascists gathered has nothing to fear, because the police are there to protect them.
After about ten minutes at this intersection, explaining to local residents and passersby the reason for the demonstration, the march carried on to Fabre metro, where people calmly dispersed after posters were hung and leaflets circulated about both Gabriel Sohier Chaput and Philippe Gendron. That brought the event to its conclusion, for now . . .
A few notes on the bonehead Philippe Gendron…
Let's check out a few photos of this guy, so that everyone can clearly see that Philippe Gendron of the Soldiers of Odin is really and truly a neo-Nazi, and so are the people who continue to defend him. Which is to say: if you can still defend him after you see the evidence of his ideological alignment, you are no better than him and his little neo-Nazi friends.
Nonetheless, let's take a moment to congratulate Katy and Philippe for having found love in this cruel world. We truly hope your love story will prove more solid and more long-lasting than Phillipe's previous fucked up relationships. It would be a shame to see your little group of boneheads implode as a result of love lost.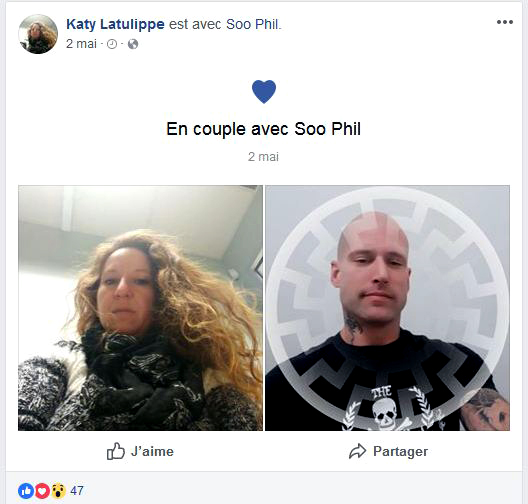 A detail to keep in mind is that Gendron is still working for Pizzeria Villeray, on rue Villeray, at the corner of Saint-Denis.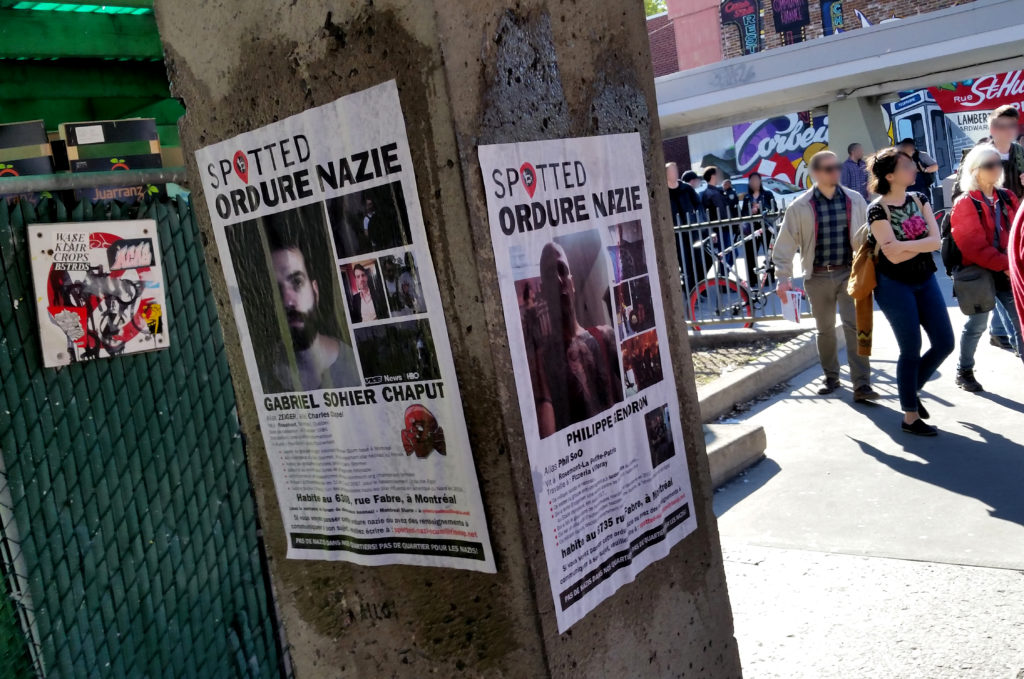 A little bit about the special attention Montreal antifascists have paid to the Soldiers of Odin…
On May 13, Norm SoO posted a short note on the Soldiers of Odin's public Facebook page to the effect that his group of racist boneheads had recently been victims of "persecution at the hands of the antifa" [d'acharnement de la part des antifas]. It is true that several members of the Soldiers of Odin suffered consequences in the recent past. An anonymous article published by Montréal Contre-info last March tells us that Katy Latulippe, Stéphane Blouin, and Simon Arcand had their automobiles vandalized, confirming Norm SoO's report. As well, Philippe Gendron complained in an article in Vice about being attacked outside his home.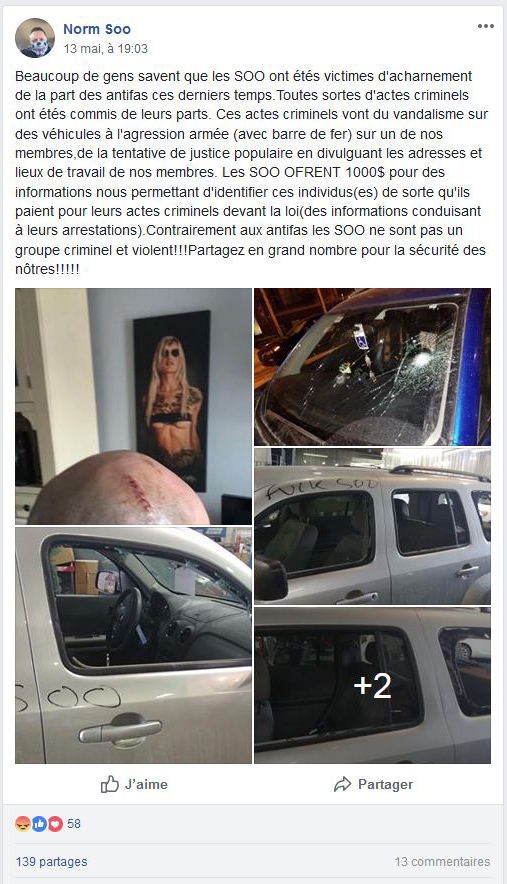 What Norm SoO fails to make clear in his callout for snitches is that his group has been openly provoking antifascists for months, not only by "patrolling" the streets of downtown and Petite-Patrie flying their colours, as we've already documented, but by tearing down posters, stealing banners,  and planting their flag at the sites of far-left projects in Montréal, and then bragging on Facebook about "cleaning house" while the antifascists did nothing to stop them.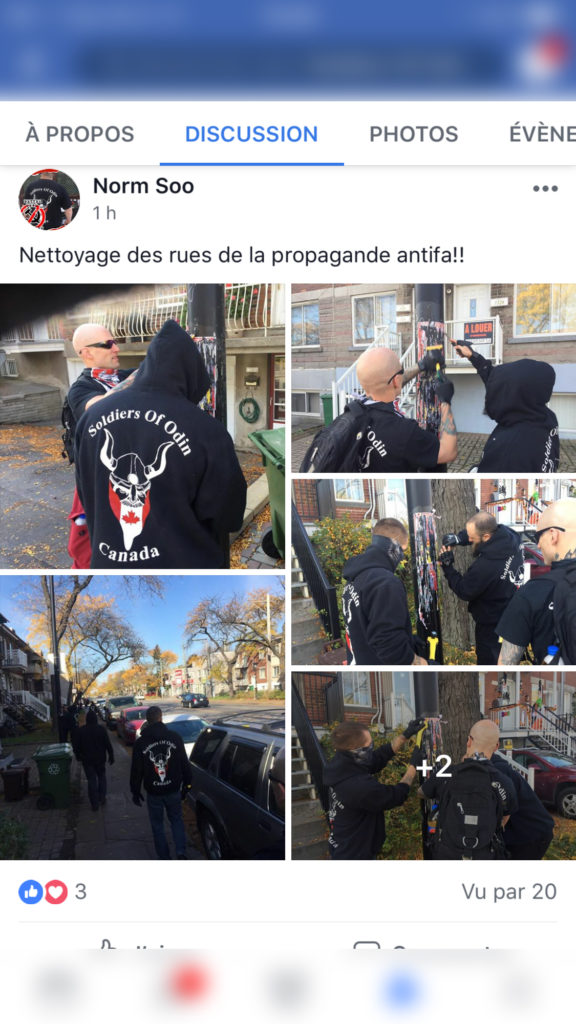 Obviously that kind of behaviour calls for a response, and only a complete moron plays with fire without expecting to burn his fingers at some point.
The group of people mobilized to defend Gendron on May 12th…
Back to the contingent of racists gathered outside of 6735 rue Fabre on May 12. Here's a photo gallery of the individuals who showed up at Philippe Gendron's place to protect this Nazi shit stain.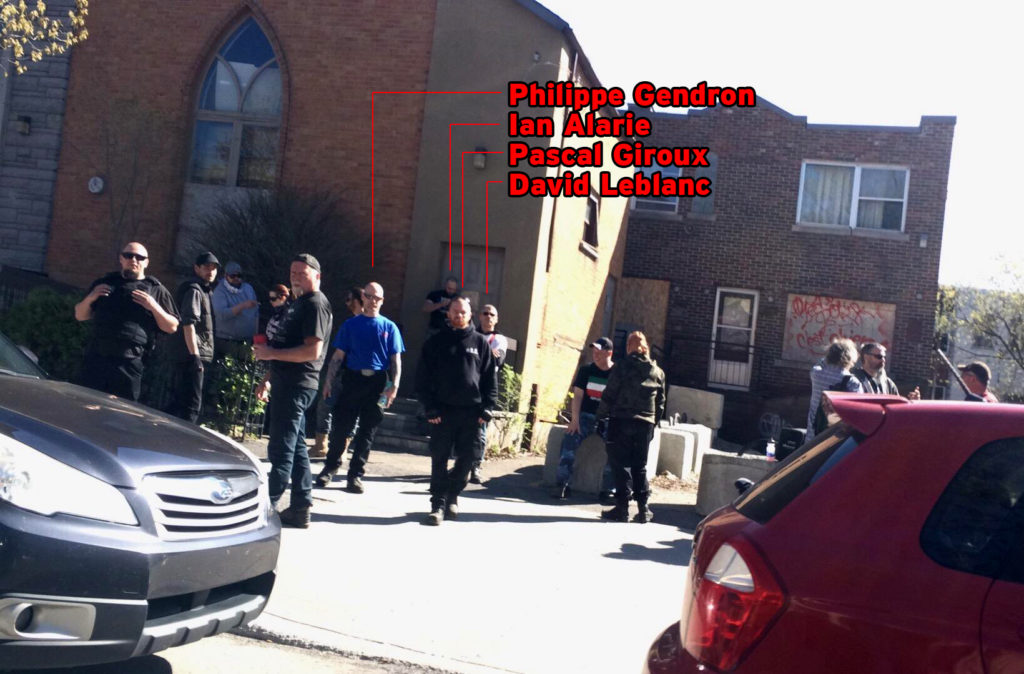 Ian Alarie (SoO)
(Note: the acronym NSBM on his t-shirt refers to  National-Socialist black metal, and specifically to Misanthropic Division—Vinland.)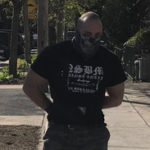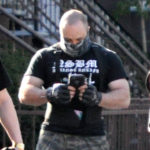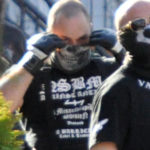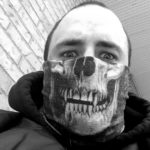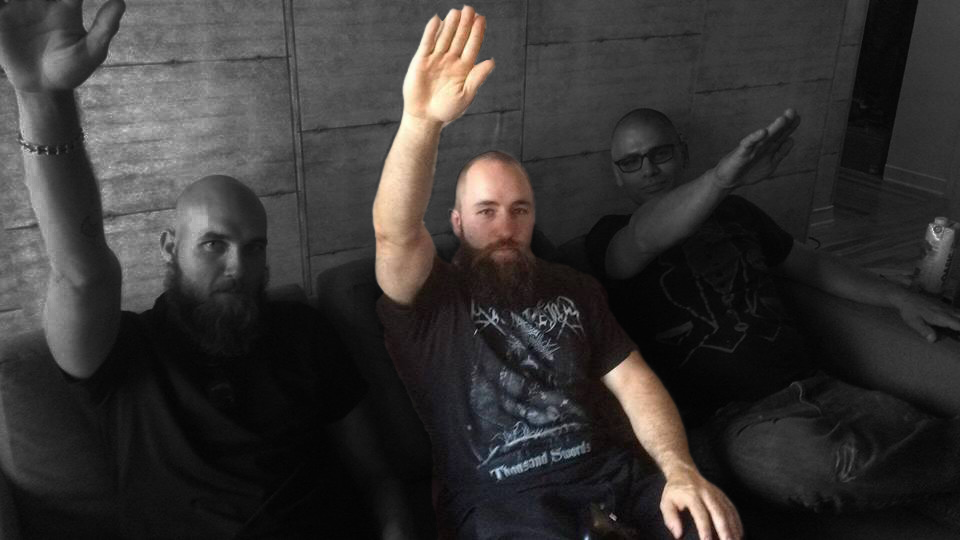 David Leblanc (SoO)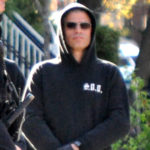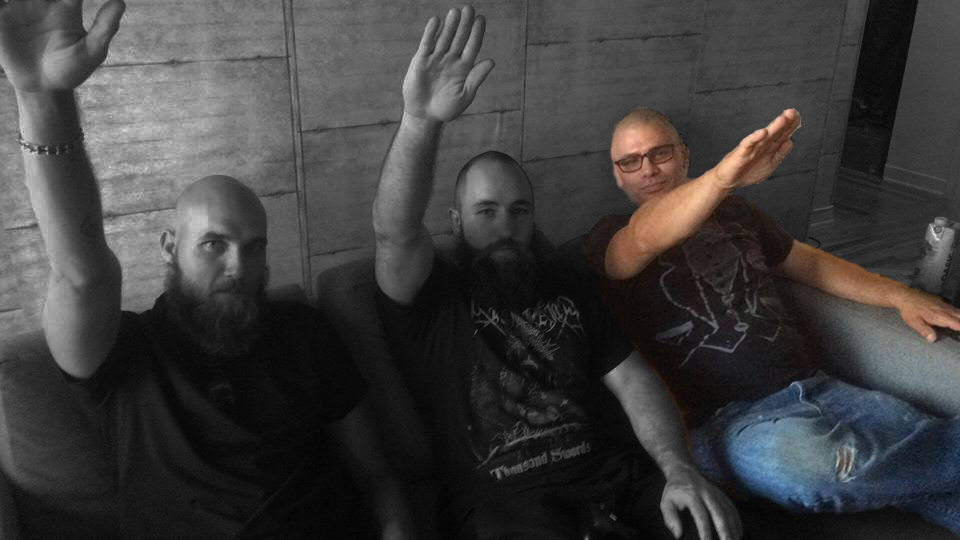 Danny Bédard (SoO)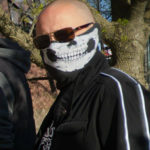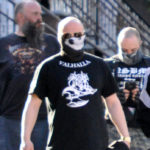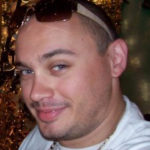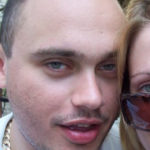 Burn SoO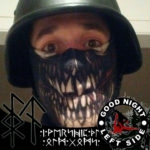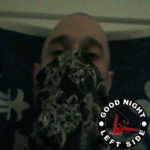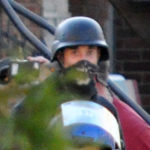 Pascal Giroux (SoO)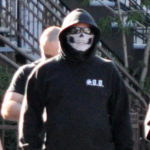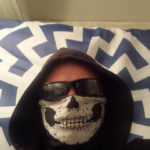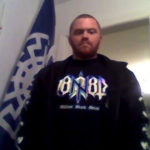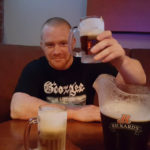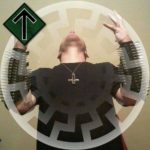 Katy Latulippe (SoO)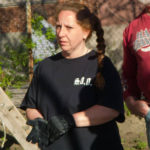 William Dou (Storm Alliance)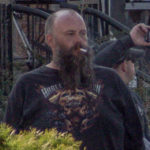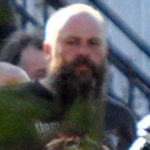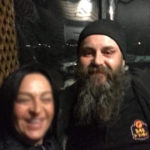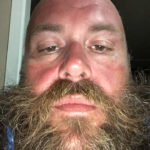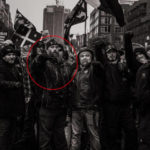 Daniel Fortin (Storm Alliance)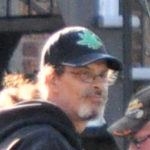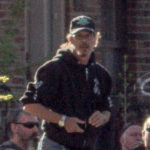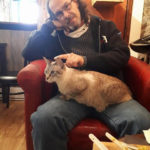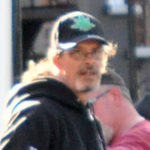 Sylvain Lacroix (Front patriotique du Québec)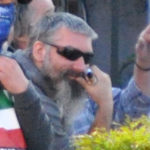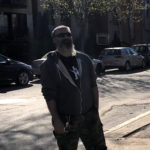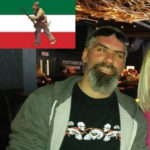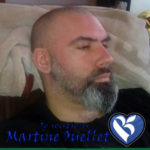 André Lavigueur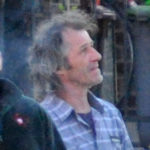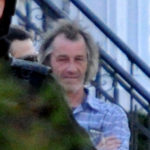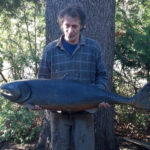 Robin « le prophète » Simon (a crappy cameraman with a bad case of the shakes)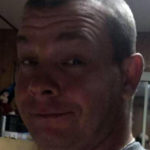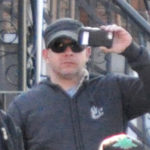 Robert Proulx (III%)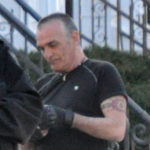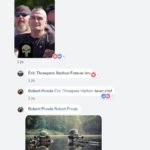 Shawn Roy (III%)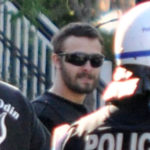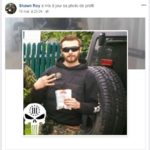 Éric Vachon (III%)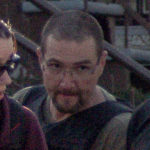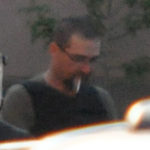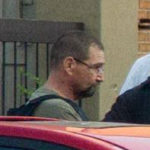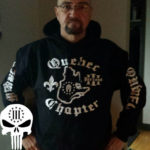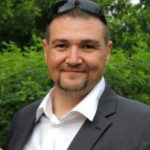 (III%)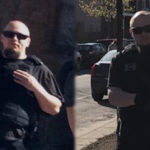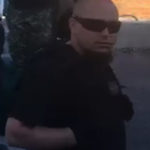 (SoO)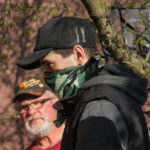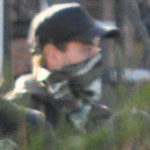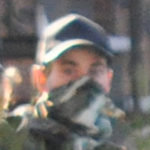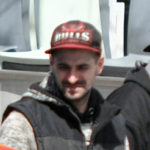 Mario Dallaire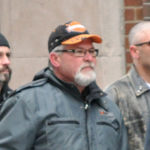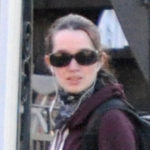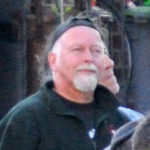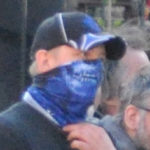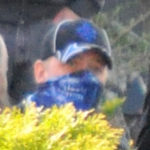 Alliances between different far-right groups confirmed…
To conclude, it's worth noting that many of the individuals presented above were also at the Storm Alliance anti-refugee demonstration at the border on May 19.This growing cross-pollination confirms something we've been saying for more than a year; the members of these various groups know each other and get together regularly, as part of a continuum going from the disgruntled racists in La Meute through the neo-fascists in Atalante to the alt-right neo-Nazis like Shawn Beauvais-MacDonald, pulling in the militia larping Three Percent on the way.