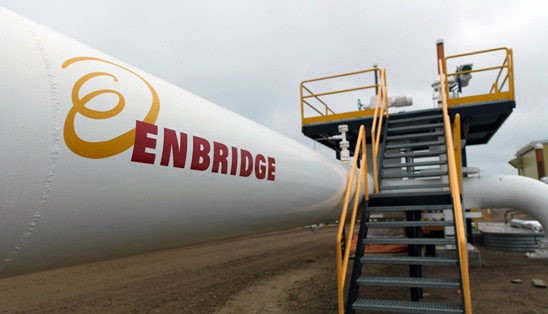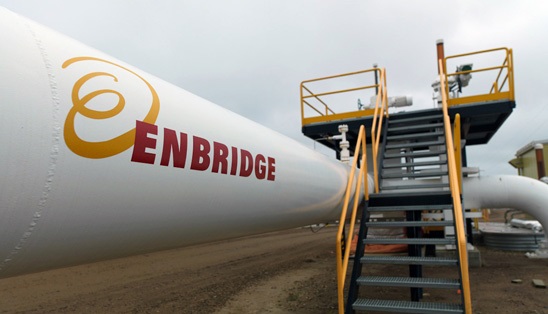 Pipelines are war; one built from the insatiable greed of corporations which have normalized violence against the land and its living. Our resolve within this struggle intensifies with each audacious assault Enbridge launches; each time they dismiss the concerns and requests of Indigenous Nations. Every court proceeding. Every act of intimidation. Every lie or false claim of safety or necessity. We've had enough.
So back when Enbridge started shipping in pipeline segments for their line 10 expansion, we started sabotaging them.
There are vast networks of pipeline infrastructure throughout Turtle Island. They are indefensible; perfect opportunities for effective direct action that harms nothing but an oil company's bottom line. It's in this spirit that we found ourselves going for long moonlit strolls through the trenches of the freshly dug line10 right-of-way. Wherever we felt the urge, we drilled various sized holes into pipeline segments while spilling corrosives inside others.
We do this in solidarity with the Indigenous peoples of this area. A people who have been displaced, threatened and murdered since early colonial arrivals – who still continue to face this violence. Who suffer the consequences of this colonial capitalist society and the industries which drive it.
So – to Enbridge: You're gonna want to replace every last section of line 10 that's been laid out so far. We say this because we care for the environment, and don't care about you – so take it seriously. And for every dollar you pursue from Indigenous Nations or individuals for defending their territories, we aim to cost you ten. #sorrynotsorry
To the public: It's up to you to hold Enbridge accountable – in everything they do. Don't let them risk your lives by installing pipelines they now know to be compromised. Don't let them risk lives by installing pipelines, period.
And lastly, but not least, to our comrades and co-conspirators:
A How-To from the heart
You'll need 1 a decent cordless drill, 2 a good smaller-gauge cobalt or titanium drill bit – preferably with a pilot point, and 3cutting oil. [Oh, the irony!]
With a righteous sense of adventure, prove your stealth ninja skills by getting into the right-of-way. Once you're in there you're pretty invisible from the road so long as you're not fluorescent, adorned in glitter of fucking around with a headlamp too much. Take a breath, take a look, and then find your way to an empty pipeline and start drilling! Go slow [so there's less noise, reverberation, and friction] and apply enough pressure so that you see metal shavings coming up – and then keep at it for 10 to 15 minutes. Cutting oil will help the process along by keeping the drill tip cool and effective.
Have fun. Stay safe.
And get the fuck out there!