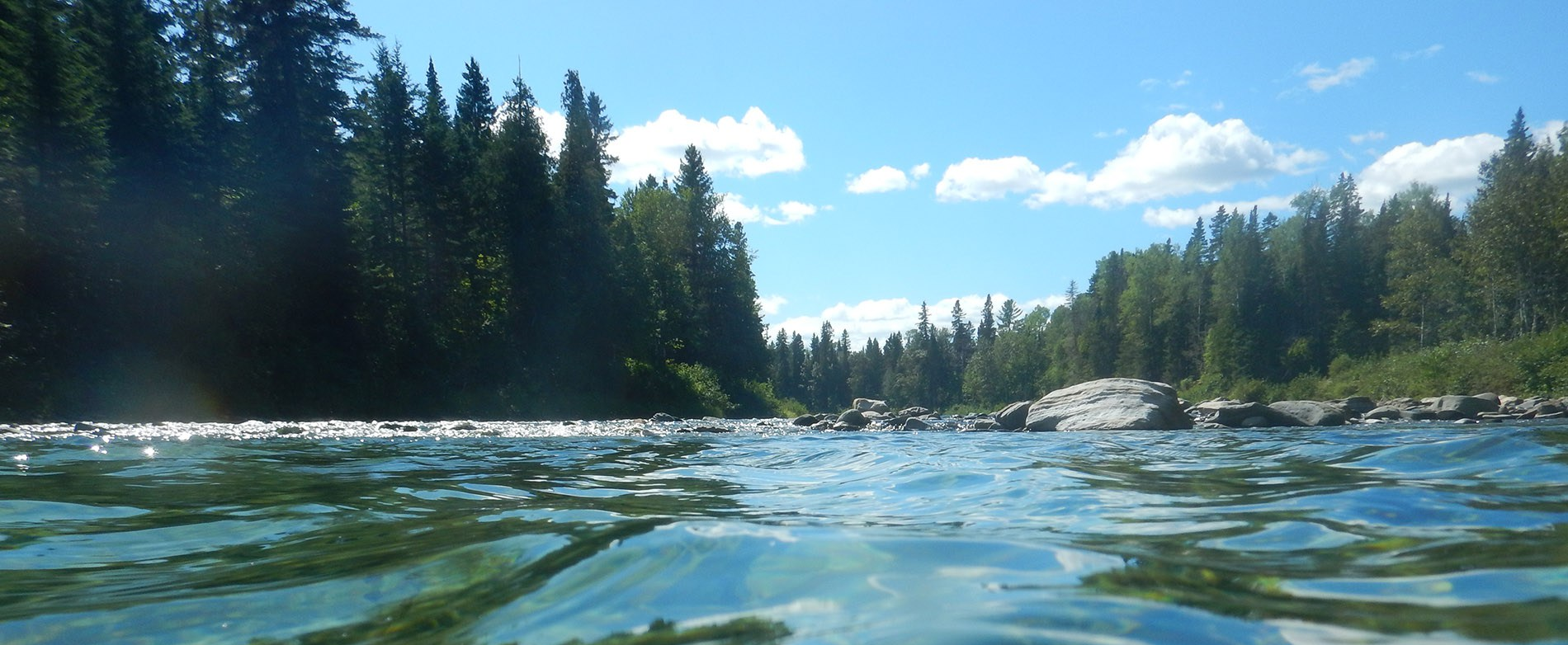 From Camp de la Rivière
Yesterday's torrential downpour forced us to have a slow evening. Lit by the glow of candles and lulled by the drip of raindrops on tarps, some of us played Scrabble, while others read out loud. Today, despite the constant drizzle, the mood remains energetic at the River Camp. We have learned that Junex will suspend work for four months, providing time for the MMS as well as the band councils of Gespeg, Gesgapegiag and Listuguj to hold public consultations for the residents of these three reserves to give input on fossil fuel development projects on unceded Mi`gmak territory.
Three weeks ago, an anonymous blockade of the access road to the Galt sites considerably destabilized the oil company, which until this point had been operating under the radar as much as possible, not even having held a preliminary public consultation on their project. We want to underscore the fact that this new development, which was announced yesterday by the band councils, would probably never have happened without the enormous efforts of the many people struggling on the ground: those who were active during the blockade, the indigenous people and settlers who have been working together at the River Camp, as well as the environmental groups who have been struggling for years in Gaspésie.
The River Camp is alive, active, and here to stay. The temporary halt of Junex's work is no guarantee that the work will stop forever, nor does it signal the end of fossil fuel exploitation on the territory. We are thus determined to pursue this struggle. The River Camp is a place for organizing, sharing information and exchanging ideas. The need for such spaces, which inspire and make waves far beyond the limits of the camp as such, remains essential. We want an active public conversation, one that takes place horizontally, and it is this that we will continue to nurture. The strength of the relationships created or maintained by the camp is significant.
In this perspective, we reaffirm our call for a week of actions, starting with a demo in Gaspé on the 4th of September. Join us for the march at 14h, after a delicious corn roast! And pass by the Camp by the River at any time, whether for a brief stay, to talk around the fire, or for a long term involvement. We also invite you to our banner-making and circus workshops, as well as a slam night on September 2nd. The last rays of summer sunshine are giving way to the coolness of autumn, and we are still there, enthousiastic and determined.