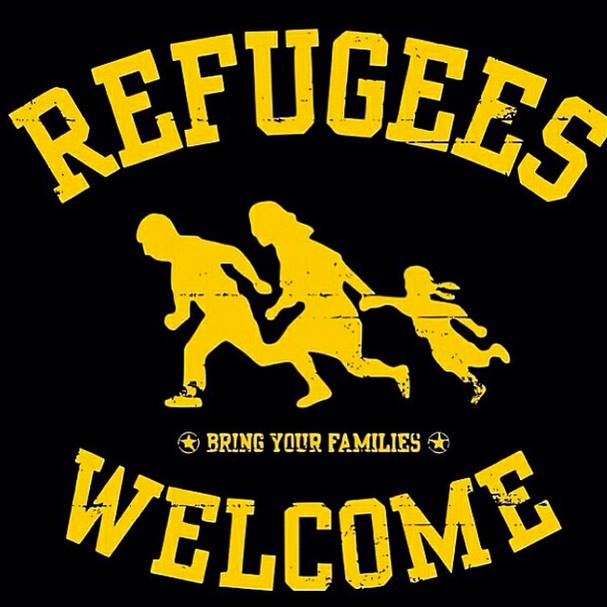 Hi everyone – I'm back in Montreal after two days and one night in the Quebec City police jail. Thank you to everyone for their solidarity and support, particularly folks who attended court (both inside and outside) and for the various people — Arij, Emilie, Enrico, Rich — who provided legal support in different ways. Thanks for everyone in Quebec City who mobilized to attend court (including an old anti-Summit of the Americas 2001 comrade who testified on my behalf) and to folks in Montreal who were organizing behind-the-scenes (including the folks at Montreal Antifasciste who wrote this useful communique.
While I represented myself in court, I was definitely supported in other ways that allowed me to concentrate on the task at hand which was getting released with minor conditions. Thanks to everyone who sent a message of support as well; those messages are very meaningful to me.
This whole episode is farcical, amusing, and troubling, but also a distraction from the real issue of collectively confronting and opposing the rise of the racist, anti-immigrant, far-right in Quebec and elsewhere.
The criminal charge of impersonating Hall of Fame Quebec Nordiques left-winger Michel Goulet is particularly preposterous. The charge isn't that I allegedly refused to identify, but that the cops (and Crown) seriously think I was pretending to be the great goal-scoring Goulet. When I was younger, I did pretend to be Goulet, with my pre-signed Titan hockey stick, but never thought it would result in a serious criminal charge.
Other aspects of this case — being arrested and cuffed inside a restaurant in Montreal and driven to Quebec City on an arrest warrant, held overnight, paraded for the media in handcuffs, Crown objecting to bail — add to the farce. This includes the Crown declaring me a menace to Quebec City, trying to keep me detained until trial, and insisting on conditions of release which would have banned me from Quebec City and forced me to provide fingerprints.
[I have previously won a case where it's established that fingerprints cannot be obliged from any defendant for summary charges, including all cases at Montreal or Quebec City Municipal Courts, and this precedent can now be applied more widely. For more details about fingerprints, consult here or here.]
In a regular scenario, the cops would have simply mailed a "promise to appear" on the relatively minor charges, and I would have simply showed up for a court date, with minimal to no fuss. Instead, in the aftermath of the Mayor of Quebec City declaring me a "cretin" and saying he "hates" me, and far-right racist protesters mobilizing to get me arrested, the Quebec City cops, a Municipal Court Judge (who signed the warrant) as well as Crown prosecutors were all complicit in creating a legal show with no relation to the relatively minor and non-serious charges I am facing. (For background, here's my reply last week to the Mayor of Quebec City).
The main evidence used against me at the bail hearing was the following LCN/TVA interview I did on August 21, the day after the Quebec City protests. For the cops and Crown, this video is supposed to show I'm a dangerous person.
Over the past week-and-half, we've seen the Mayor of Quebec City, Crown prosecutors, various mainstream media, as well as the cops, repeat the racist and false talking points of the far-right concerning me and my role in protests ("Singh gang", "leader of violent protesters", etc). They are the mainstream, suit-and-tie, expression of racist skinheads, like this guy (watch from 1:35).
Overall, the actions of the legal authorities in Quebec City, the cops and the Mayor are troubling and dangerous, and simply re-iterates the important of grassroots, autonomous organizing against racism and fascism.
All in all, I was able to get a lot of sleep (the only thing to do while in detention, and I'm able to sleep anywhere), remind myself of the support that is out there, and re-commit to organizing together with so many of you against the racist, anti-immigrant far-right, in Montreal, in Quebec City and everywhere. Let's continue to organize!
Open the Borders! Refugees Welcome!
— Jaggi Singh
#JeSuisMichelGoulet #NousSommesMichelGoulet