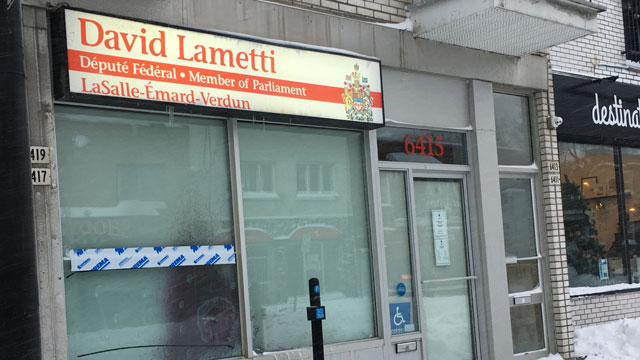 Anonymous submission to MTL Counter-info
The Canadian state isn't invulnerable. As Canada sends an army into Wet'suwet'en territory to try to force through the Coastal GasLink pipeline, it's time to find the weak points of this country's economic and political power, and attack.
Last night, in response to the start of the RCMP raid, we visited the riding office of David Lametti, federal minister of justice, in Montreal. We emptied a fire extinguisher filled with paint inside after breaking a window.
No component of Canadian "justice" – not its courts, not its laws, not its cops, not its ministers – has any legitimacy on stolen land, and we will make it known.
Fuck the RCMP. Unconditional solidarity with the Wet'suwet'en land defenders.