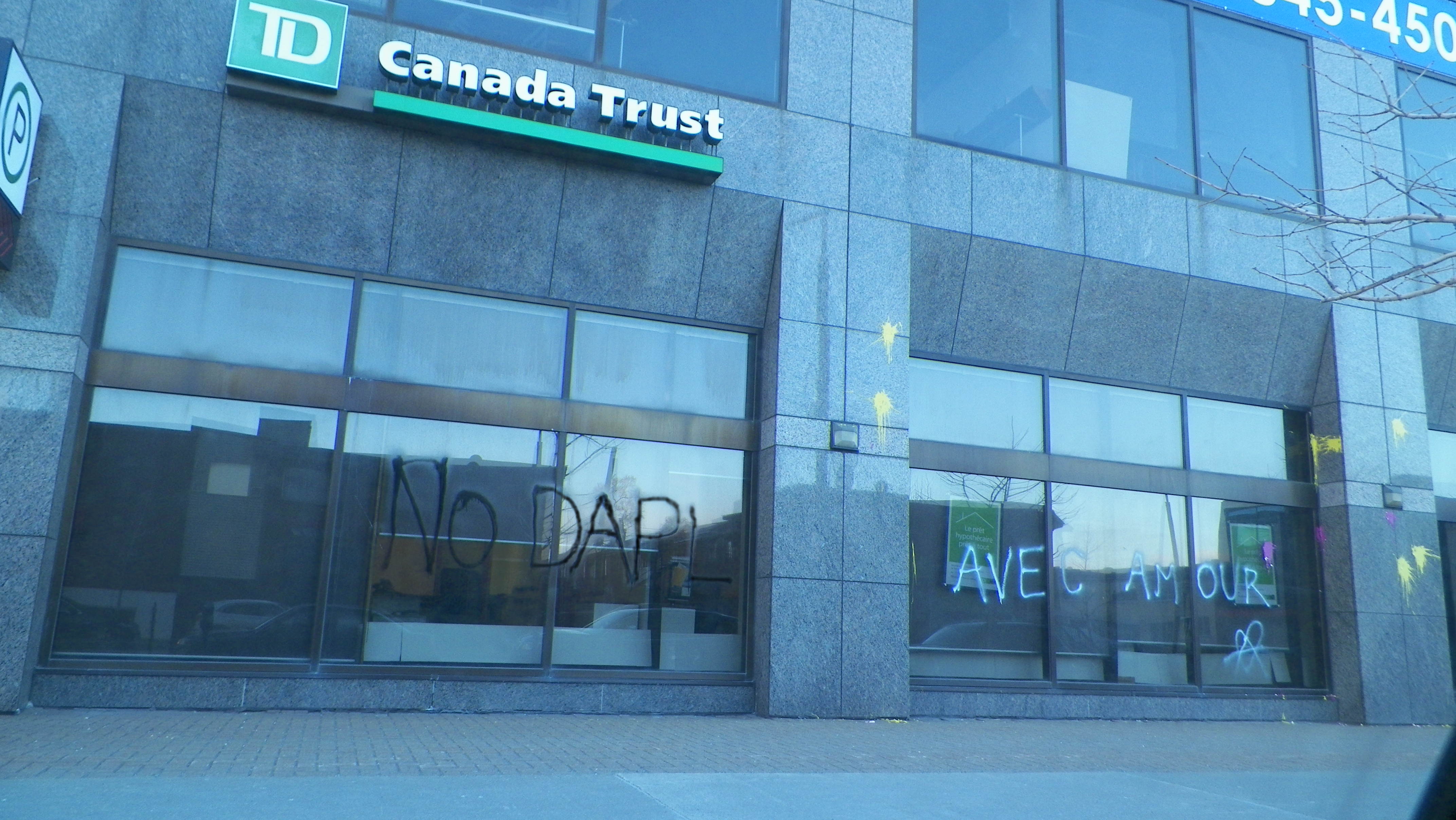 Anonymous submission to MTL Counter-info
Some swell friends visited the TD Bank on Chabanel during the night of March 3rd.
The TD has funds in the North Dakota Access Pipeline (DAPL). We found it useful to remind them of their reponsability in the eviction of the Standing Rock camp which happened this week in Sioux' territory. Banks, through their funding of resource extraction projects, participate in colonialist devastation of lands and violence against Indigenous people.
Solidarity from Tio'tia:ke
No borders!
Their pipelines won't pass!