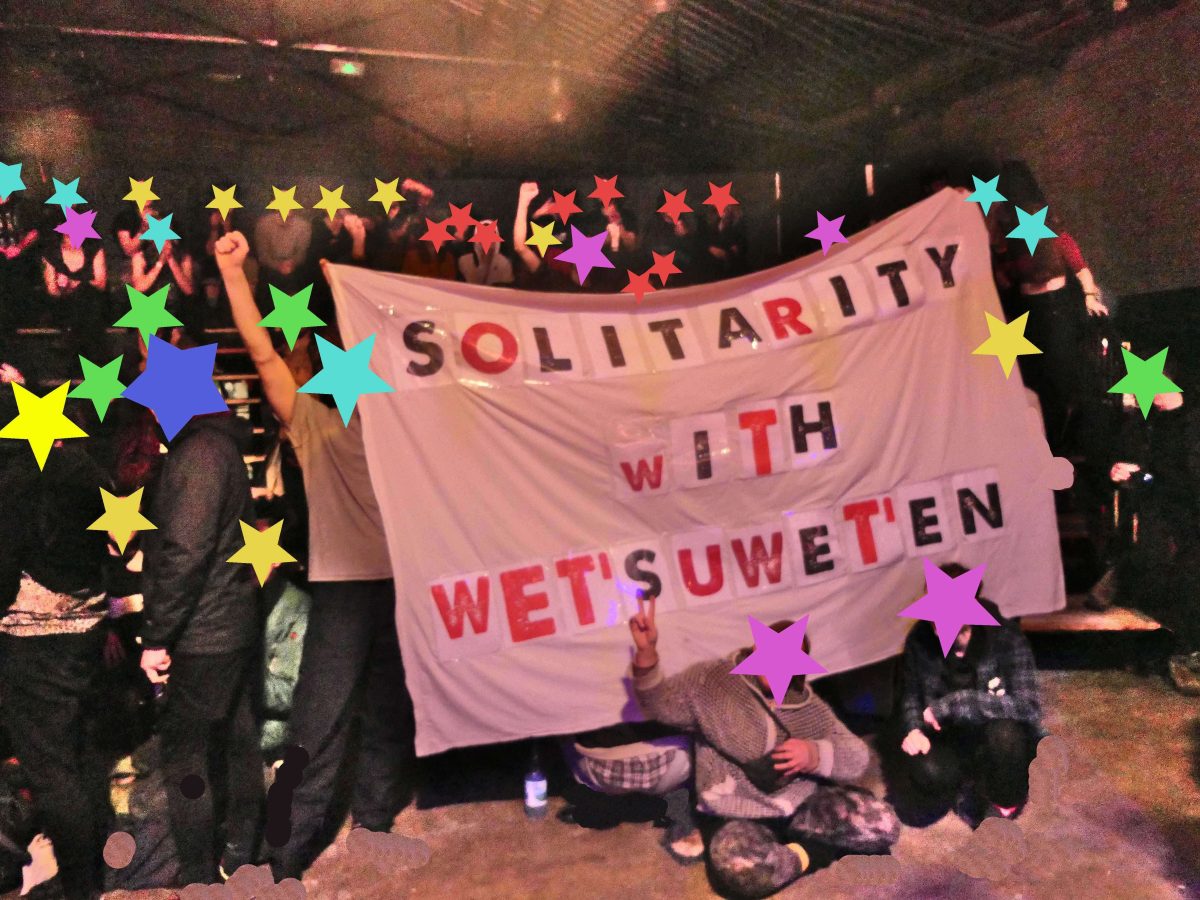 Anonymous submission to MTL Counter-info
Last Saturday the 22nd of February, during a great autonomous and popular boxing gala in France, the boxers and spectators showed their solidarity with the Wet'suwet'en who face the assault of the so called BC state, Canada and the RCMP.
We send a message of peace and a message of love to all those who fight to preserve their way of life againt oppression and thus against the Coastal Gaslink pipeline.
May you be strong and victorious in your struggle. We follow it carefully from our side of the ocean.
#WetsuwetenStrong #RCMPoffPlanetEarth #ACAB #shutdowncanada
Note:
We advocate for a multiplication of solidarity actions across the world to show our support and increase presure on the so-called Canada and the colonists.