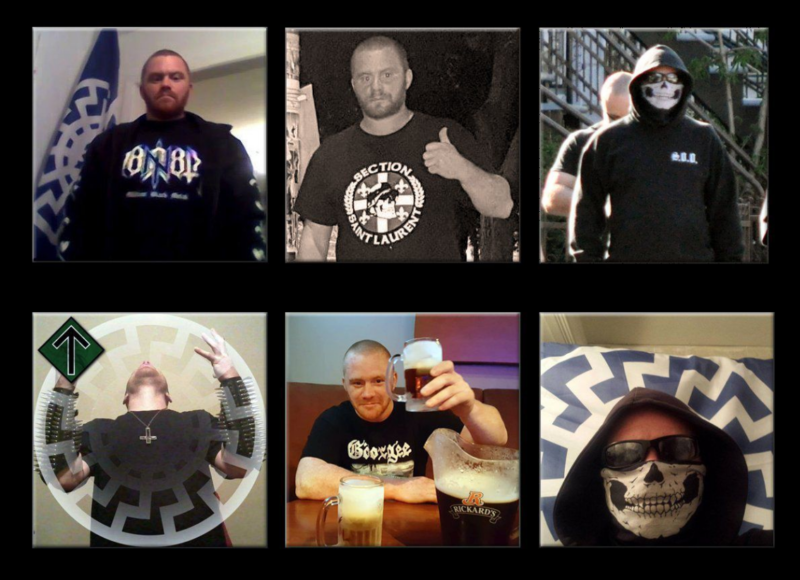 Anonymous submission to MTL Counter-info

On Friday, November 28, the black metal festival La Messe des Morts took place at Théâtre Paradoxe. Three neo-Nazis were spotted on site or had announced their intention to be there on social networks. One of them, Pascal Giroux, received quite a beating upon leaving the theater.
Pascal Giroux is openly a neo-Nazi militant since the golden age of boneheads in Montreal. Recently he had joined the islamophobic group Soldiers of Odin, and he participated in all their actions, until their dissolution in 2018. In pictures, he can be seen wearing a Section Saint-Laurent shirt and an SOO hoodie, posing in front of a Black Sun flag and protecting the house of neo-Nazi Phillipe Gendron in 2018, during an anti-racist demonstration.
Antifascist and black-metal communities are vigilant and there will no longer be any safe space for Nazis. Fred, Maxime, William, Joey, you are warned.
Montreal is antifascist.