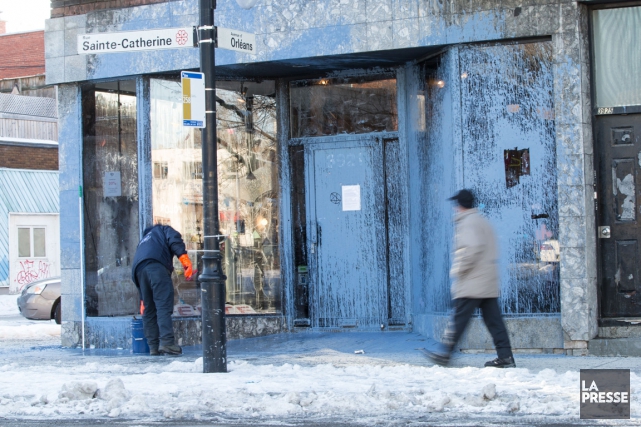 Anonymous submission to MTL Counter-info
Last night, we destroyed the windows of Antidote, Mâle Bouffe, Electric Children (which was also sprayed with paint), and attacked the businesses of the Place Valois. This morning, flyers were thrown in the metro stations Préfontaine, Joliette and Pie-IX and at the Place Valois explaining the attacks of the night before.
Flyer:
During the night of February 25, 2016, some businesses in Hochelaga were attacked. We smashed the windows and threw paint everywhere.
Because we're pissed. Sick of these businesses where what they are selling is not only over-priced food and clothing, but a life based on work which isolates us, bores us, and enslaves us. Fuck this world of consumers and thieving landlords! Fuck the police who protect them!
The point isn't to develop an "expertise" in destruction. All that this action required was some hammers, crowbars, rocks, and paint. And before that, a bit of an idea of where to arrive from, where to exit, masks and maybe some clothes that can be gotten rid of.
We'll find each other in the night!