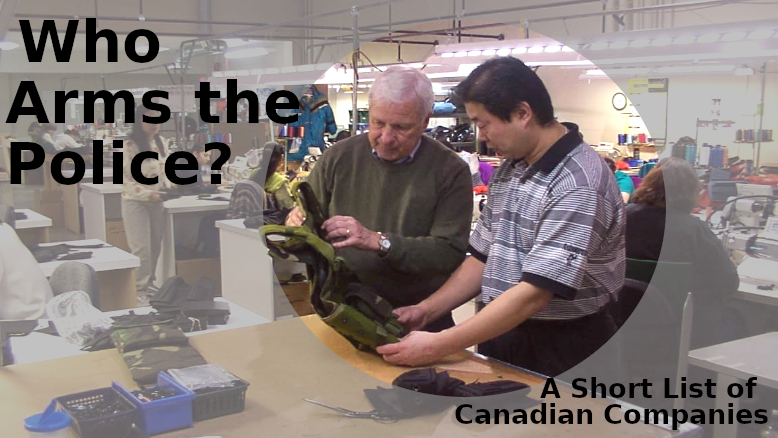 People in the so-called US have been rising up against white supremacy and the police, and for Black liberation. People in so-called Canada have been in the streets too – naming genocide against Black and Indigenous people, calling out police murders here, and making their opposition known. Many of these demonstrations, occupations, and riots have been met with more police violence. The police in the "US" and "Canada" regularly use tear gas, rubber bullets, tasers, batons, and sound weapons to suppress our presence in the streets and to harass marginalized communities on the daily.
There are many ways to participate in this uprising! A lot of people have been contributing to bail funds, calling people in power and demanding the police be defunded, starting up their own conflict mediation and deescalation collectives with the goal of abolishing the police entirely, and showing up in the streets night after night after night. And that's just a short list! We wanted to share the information below in an effort to expand our collective imagination with the concrete goal of trying to stop the police from having the weapons they need to control this uprising. We have been inspired by this work happening in the "US" including this map (Google Maps link) – and if anyone wants to make a map version of this list, please do!.
What follows is a list of companies that make tear gas and other supposedly "less lethal" weapons and supply them to "US" cops and their "Canadian" counterparts, plus information about those companies, including what they manufacture, who they have contracts with, and where they are located. We chose to research "less lethal" and "riot control" weapons manufacturers because those weapons have become a focus in this moment.
Movements need all the help they can get so be creative about how you use this information. It would be amazing if "US" and "Canadian" cops didn't have access to the supplies they need to suppress the protests and harass marginalized communities. Let's figure out how to make that happen!
This research is dedicated to all the people who have died at the hands of police using those "less lethal" weapons and to everyone who has been killed by the police.
1. Defense Technology/Safariland LLC is a "US" based company that has a "Canadian" version called Pacific Safety Products Inc.
-Safariland is a giant sprawling company that manufactures all kind of things for police forces. They own Atlantic Tactical, which, according to Wikipedia is "the largest law enforcement equipment distributor in the northeastern US". They are perhaps best known for manufacturing tear gas that has been heavily used against migrants on the US-Mexico border in 2019, against protesters in Puerto Rico in that same year and against protesters on the streets in the US today.
-Two of the major Safariland subsidiaries that you'll hear about are Atlantic Tactical and Defense Technology. As we said earlier, they exist in "Canada" as Pacific Safety Products Inc.
-In "Canada", they mostly produce and sell body armour to the RCMP. Although we have seen evidence that they also sell tear gas to police forces like the SPVM in Montreal.
-Their main manufacturing site in "Canada" is located in Arnprior, Ontario at 124 Fourth Avenue. They also have an office in Vancouver in Suite 2600, Three Bentall Centre, 595 Burrard Street, Vancouver, BC, V7X 1L3. Their director is named Rob Reynolds, who lives in Ottawa at 2400 St. Laurent Boulevard, Ottawa ON K1G 6C4.
-Their website is pacsafety.com
-For some reason, Pacific Safety Products in particular also claims to have a manufacturing facility in the "US". It is located at 1 Sentry Drive, Dover, Tennessee. The company that runs this manufacturing site is called GH Armour Systems and their website is gharmorsystems.com.
2. Distributors of Safariland products in "Canada" deserve their own section. These distributors all have contracts with Correctional Services Canada (aka the federal prison system), the RCMP (aka the federal police force), and/or the Canadian Border Services Agency (aka the border cops).
a) Summit Canada Distributors sells "less lethal" weapons to CSC and the RCMP. They are based in Cornwall, Ontario at 700 Campbell Street, Unit 1, Cornwall, K6H 6C9. Their website seems to be dead, but you can find it on the Internet Archive here.
b) Rampart International Corp sells pepper spray to the CBSA. Their offices are located in Ottawa at 2574 Sheffield Road, K1B 3V7. You can find out more about their company here.
c) Distribution Elite Canada sells weapons and body armour to CSC. They are located at 74, Goodfb) Rampart International Corpellow, #110, Delson (Quebec) J5B 1V4.
3. Lamperd Less Lethal (Stock Symbol LLLI) – is a "Canadian" based company.
-Lamperd sells "less-lethal" tools (like tear gas supplies, rubber bullets etc) and provides police training. They have been authorized to export to the "US" since November 2018 and b) Rampart International Corpare likely exporting products to "US" cops to this day. They tweeted about their riot control products on June 2nd, 2020. Timely, right? You can find them online at http://www.lamperdlesslethal.com and their President and CEO Barry Lamperd has a twitter account @lamperd_llli.
-They are located at 1200 Michener Road in Sarnia, Ontario, N7S 4B1. Their phone number is 519-344-4445
-In the "US", they are distributed by LTL Global LLC, Security PRO USA, American Reserve Munitions. In "Canada", they are distributed by Distribution Elite Canada and Canadian Armour.
-If you're curious about their financial situation, you can check out their filings here. It includes names of shareholders, directors, consultants, lenders, etc.
4. MD CHARLTON is a "Canadian" based company that is the exclusive distributor of a few of the top "less-lethal" weapons manufacturers based in the "US".
-You can find them online at https://www.mdcharlton.ca. They have contracts with the Department of Defense (weapons, body armour) and the RCMP (weapons, uniforms).
-They are the exclusive distributors of Combined Systems / CTS and Axon/TASER – both are "US" companies who are selling "crowd control" materials to "US" cops.
-Their head office is located at E-2200 Keating Cross Rd, Victoria, BC, V8M 2A6
-They have two distribution and sales locations. One is located at Unit 4, 4100-B Sladeview Cres, Mississauga, ON, L5L 5Z3. The other is located at 20253 Fraser Highway, Langley, BC, V3A 4E7
-They also have retail stores. You can find those in Langley, BC at 20253 Fraser Highway, V3A 4E7, Phone: (604) 534-1588. They also have a retail store in Mississauga, Ontario at Unit 4, 4100B Sladeview Cres, L5L 5Z3, Phone:(905) 625-9846 and in Victoria, BC at Unit E – 2200 Keating Cross Rd, V8M 2A6, Phone:(250) 652-5266. They also have stores located near Ottawa at 66 Iber Road, Building A, Unit 103, Stittsville, Ontario, K2S 1E8, Phone: (613) 599-3950 and in Darthmouth, Nova Scotia at 5 Macrae Av.
5. Rheinmetall Canada Inc. is the "Canadian" version of a company called Rheinmetall Defence. Though Rheinmetall is mostly based in Europe, they also have distribution and manufacturing arms in the "US" and "Canada".
-Rheinmetall manufactures and sells armoured vehicles (aka tanks) mostly to militaries around the world, but also to police forces. They are a huge company that also manufactures munitions and "less-than-lethal riot control" products. They have contracts with the Department of Defense in "Canada".
-You can find more information about their "Canadian" division here. In "Canada", "75% of the company's business is for the Canadian Department of National Defence".
-They are located at 225, boulevard du Seminaire Sud in Saint-Jean-sur-Richelieu in Quebec. Their phone number is 450-358-2000 and their fax number is 450-358-1744. They also have an office located in Ottawa, Ontario at 99 Metcalfe Street.
-There are four directors of Rheinmetall Canada, only 2 are based in "Canada" (2019 filing): Stéphane OEHRLI: 2195 Rue Maryse-Bastié, Montréal QC H4R 3H4 and Robert MONTCALM; 721, rue des Noisetiers, Boucherville QC J4B 0E5.
6. Axon International (formerly TASER) (also called Axon Enterprise, Inc) is a "US" based company with a "Canadian" subsidiary called Axon Public Safety Canada Inc or Axon Canada.
-Axon is best known for making tasers. However, they also produce Axon Aware which provides livestream functionality for body cameras worn by law enforcement officers in the field and also makes Axon Citizen, which is described as a "public evidence submission tool." These technological surveillance tools are used to criminalize and repress people in the streets and are used in court to put people in prison. This article explains how Axon has expanded its reach into "Canada".
-Axon's "Canadian" headquarters are in Toronto: HQ 222 Bay Street Suite 3000, Toronto ON M5K 1E7. Their only "Canadian" director (other 3 are based in Scottsdale, AZ) is Vishal Dhir who lives at 8454 12th Avenue, Burnaby, BC V3N 2L6.
7. Sage International Ltd also known as Sage Control Ordnance Inc. is a "US" based company.
-They manufacture different kinds of "less-lethal ammunition" and hand-thrown munitions. You can find them online at http://www.sageinternationalltd.com. They have one distributor in "Canada", which is located in Alberta. It is called Bashaw Sports Centre and is located at 5013-50th St Box 126 in Bashaw AB, T0B0H0. Their phone number is 780-372-4440. Their website seems to be down, but used to be here: www.bashawsports.com.
8. Valley Associates Global Security Corporation aka Bastedo Defense Inc. is a "Canadian" based company.
-They sell "less lethal grenade launchers" and are a distributor for "US" companies like Genasys and Less Lethal Technologies. They have contracts with the Department of National Defence.
-They are located in Ottawa at 2108 Old Montreal Rd. Their other contact information is here: Phone: +613 830 1880, Fax: +613 803 3008, Email: info@vagsc.ca. The owner of the company is named Alec Rossa.
There is always more research to do! There is no way these are all the companies supplying weapons to the police. We encourage others to do their own research and share it widely so that our movements can have the information they need to succeed. #ACAB #BlackLivesMatter #DefundThePolice #AbolitionNow