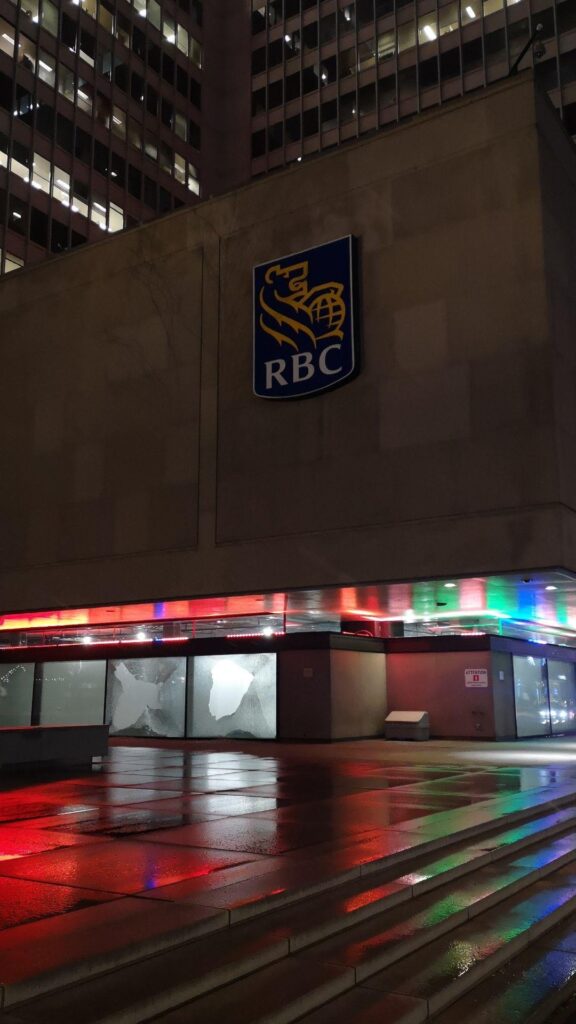 Anonymous submission to MTL Counter-info
The Royal Bank of Canada (RBC) funds Coastal GasLink (CGL), the pipeline fiercely opposed by Wet'suwet'en land defenders for over a decade. As we enter 2022, despite three RCMP raids, land defenders at Coyote Camp stand in the way of CGL drilling under the sacred headwaters of the Wedzin Kwa. RBC and all of CGL's investors must understand that this pipeline will not be completed.
On the evening of December 30, 2021, more than a dozen windows were broken at the RBC head offices for Quebec, in the middle of downtown Montreal. No one was arrested.
As settlers on stolen lands, may we carry into the new year our resolve to develop practices of anticolonial solidarity that cannot be ignored.