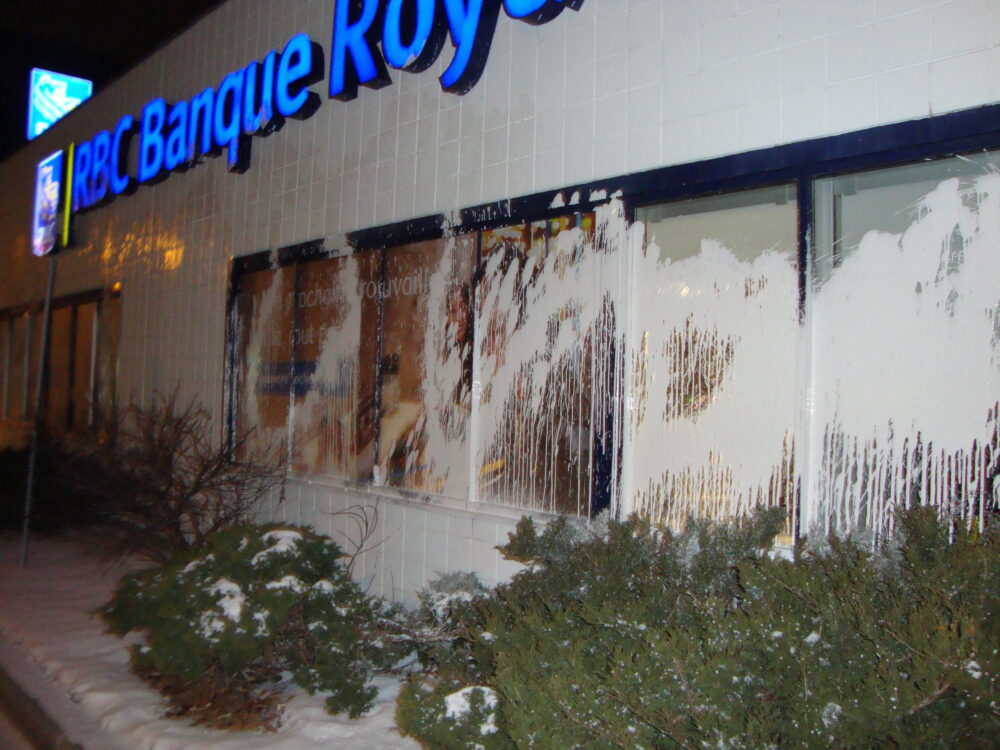 Anonymous submission to MTL Counter-info
Fire extinguisher full of white paint was used on the facade of a RBC branch located in Ottawa during the holiday week.
The action was meant as an answer to the calls to action from the Gidimt'en clan who retook possession of "Coyote Camp" with their allies. We stand in solidarity with the Wet'suwet'en nation and against KKKanada's genocidal project.
Fuck CGL, Fuck the RCMP, fuck RBC, Shut down KKKanada and get the fuck out of the Yintah!