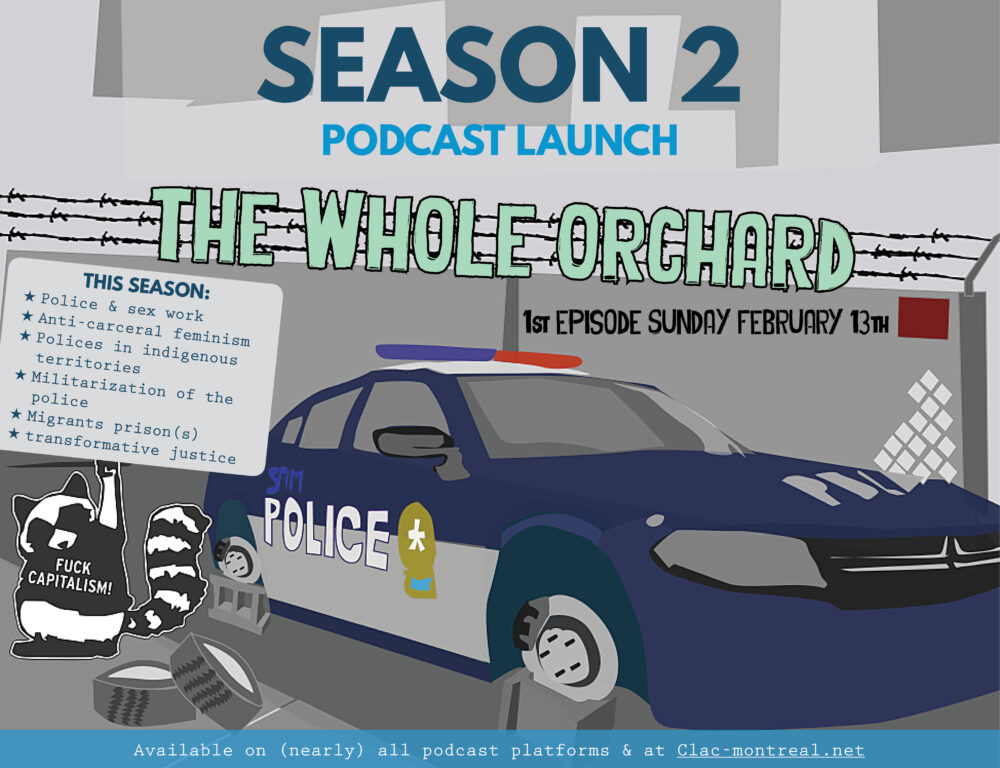 From the Convergence des luttes anticapitalistes (CLAC)
The second season of "The Whole Orchard" podcast will soon be available!
This year we'll talk about anticarceral feminism, police forces on indigenous territories & transformative justice, amongst other subjects. Until then, you can listen to the five episodes of the 1st season by searching "Le verger au Complet" on your favorite podcast platform or by going to the web site.
Love & Rage,
The CLAC.