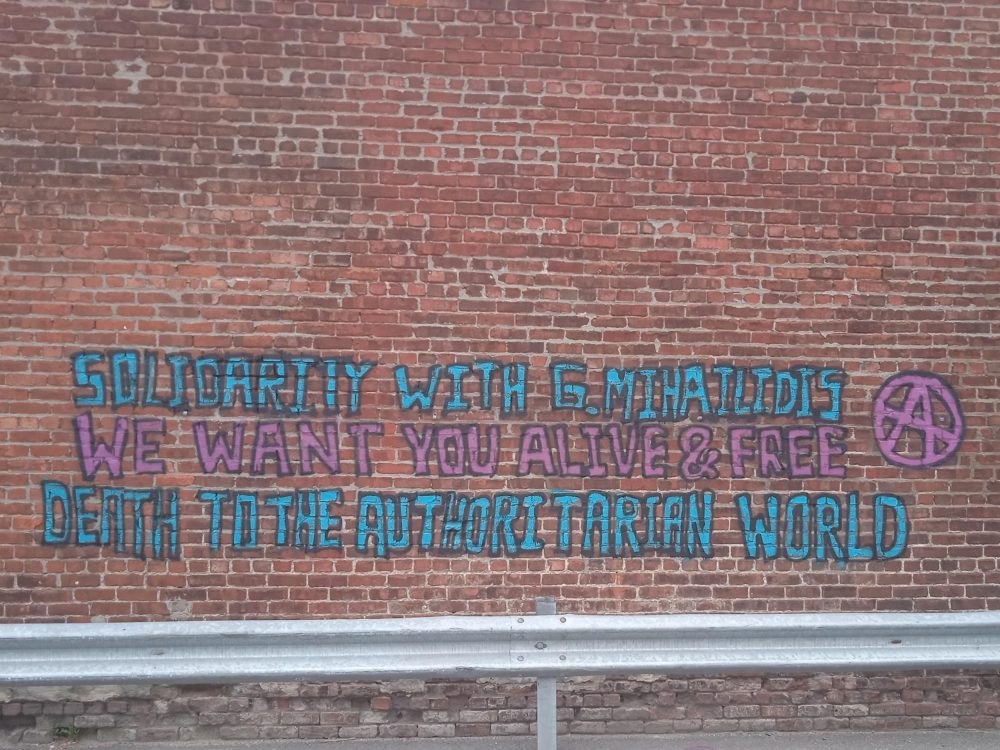 Anonymous submission to MTL Counter-info
Slogans were written on a wall in Parc-Extension, in solidarity with G.Mihailidis.
'Solidarity with G.Mihailidis, we want you alive and free, death to the autoritarian world'
Giannis is on hunger strike since 12/5 demanding his release from prison after having done the part of imprisonment that allows him to be released under conditions. At this point he is continuing his struggle with a thirst strike as of 10/6.
Freedom for Giannis. Fire to the prisons.