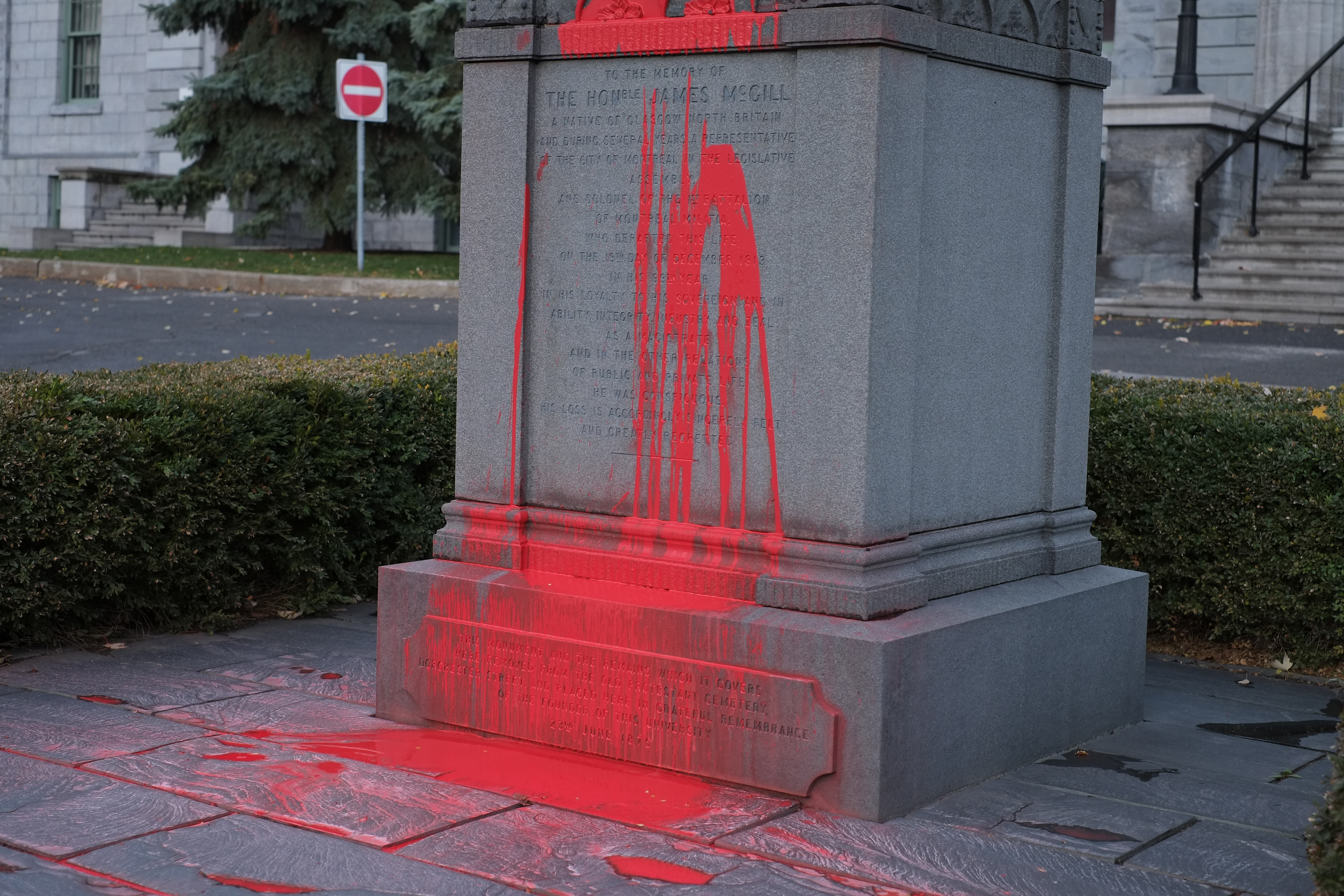 Anonymous submission to MTL Counter-info
In the early hours of November 11th, red paint was dumped onto James McGill's burial monument on McGill University's downtown campus. In front of his memorial, near a plaque dedicated to Canadian soldiers killed in WWII, "Fin à McGill" was stenciled.
James McGill, the founder of McGill University, is widely known to have owned enslaved Black and Indigenous people, and his lucrative earnings in this economy allowed him to finance the establishment of the university.
November 11th marks Remembrance Day. On this day McGill University is usually host to a swarm of military and security personnel celebrating Canadian nationalism and supposed benevolence. This year, we repurpose this day to remember those murdered by Canadian colonial settlement and imperial wars.
Just days after the election of an unflinching white supremacist as US president, we celebrate all those fighting white power, colonialism and imperialism on and beyond McGill campus.
With the hope that the graves and monuments of all white supremacists and colonial heroes will be defaced.