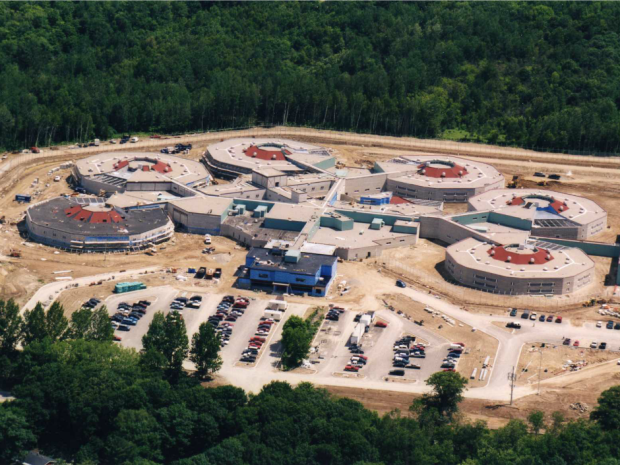 From our enemies – 19/6/2015
PENETANGUISHENE – Inmates at the maximum security facility in Penetanguishene, Ont., erupted into a random riot Thursday, destroying meal hatch doors, cell doors, phones, duct work and garbage bins in a six-hour incident that was only resolved when a tactical team used pepper spray.
The riot began when 45 prison inmates in two separate units at the Central North Correctional Centre refused to be locked in their cells.
Chris Jackel, a Central North Correctional Centre officer and president of the Local 369 was part of the Institution Crisis Intervention Team (ICIT) that had to intervene in the incident after inmates rejected peaceful negotiation.
Jackel said there were 45 inmates in both wings and no one was inside their cell, refusing to participate, when his team arrived. Only 19 were "actively trying to destroy parts of the institution," while the others "likely had a very small role."
"Regardless of how many inmates are there, they're all a threat until the situation is under control and we can determine who's a player or not a player," Jackel said. "It's almost impossible to determine who was active and who wasn't because even the ones sitting around could have verbally been instructing the others. There's a hierarchy in prison."
Jackel said the inmates at the prison, which has a capacity of 1,150 but is currently housing between 800 and 900 inmates, had caused an estimated $50,000 in damage. They also used shampoo and soap on the floors to create a slippery surface to stop the progress of the officers.
"That's an old-school technique," he said. "They'll soap it up with shampoo or soapy water so that when we go in, we'll be slipping and sliding. They've been doing that for 50 years."
The incident began when the prisoners were gathered for a usual afternoon lockup. The fourth unit of inmates refused to lockup and created a standoff with facility staff. They were eventually returned to their cells, but Jackel said that served as a catalyst for the inmates of the remaining two units who erupted into a riot.
When prisoners refused to comply with a negotiation team, the ICIT team was sent in around 5 p.m. Jackel said some inmates had weapons in the form of the meal hatch doors, which are made of solid steel. Others were using socks filled with what he thought to be concrete and swinging them over their heads in a similar fashion to a medieval mace.
---
From our enemies – 20/6/2015
Inmates damaged doors, ripped phones off walls, tried to breach a door that connected two wings, covered floors with soap, shampoo and garbage and used socks filled with "heavy material" as weapons before guards used pepper spray to subdue them.
"(They) were actively causing damage to the two wings, just trying to break as much as they could," said the president of the screw's union, adding the riot took six hours to get completely under control.
---
From our enemies – 19/6/2015

It started around 2 p.m. on Thursday just as guards were getting ready to lock up inmates for the afternoon. Chris Jackel, a Central North Correctional Centre officer and president of Local 369, was on duty as a guard at the time.
"They were breaking all sorts of things, using them as weapons, barricaded in the entry doors to the wings, making weapons with whatever things they had," says Jackel.
Jackel says a negotiator was brought in to try and talk the inmates into a peaceful end to the situation, three hours later the intuitions crisis intervention team – a tactical unit – was deployed. Jackel says they shot pepper spray into the unit and the officers went in.
"With a discipline show of force they were able to quell the riot in, corral all 45 inmates," adds Jackel.
Jackel says the inmates spread shampoo and soap on the floors to make the area slippery. The ministry says there have been no reports of injuries to staff or inmates.