Anonymous submission to MTL Counter-info
Last week, the police murdered Bony Jean-Pierre in Montreal-Nord, yet another black person assassinated by the agents of white supremacy. Wednesday night, the day of the birthday of Fredy Villanueva – assassinated by the police in 2008 and avenged by two nights of riots in Montreal-Nord – a demonstration in response to the murder of Bony Jean-Pierre turned into a riot against the police.
As expected, the Media regurgitated the myth of the "outside agitator", just as they did during the Oscar Grant riots in Oakland, and the recent rebellion in Ferguson, perpetuating the lie of the incapacity of black people to act for themselves.
We were overjoyed to see the people who live in Montreal-Nord initiate a fierce attack against the police. Media vans and cameras were smashed, and every police car in sight was charged with rocks, crowbars, and smoke bombs. When the police were hiding, people decided to go to the police station. On the way, the windows of several businesses as well as a bank were shattered (with a fire later started inside) and the joyous destruction of the police station unfolded for twenty minutes.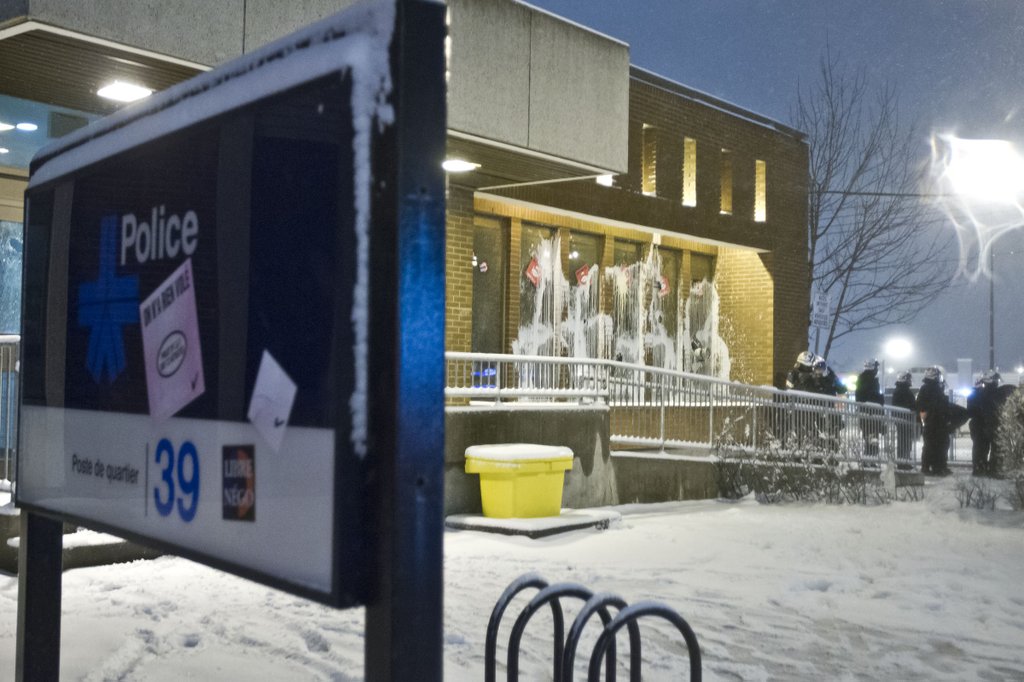 The post was evacuated preemptively, and we overheard people yelling, "the police are afraid of us now" as every window of the station had rocks thrown through them. When a lone riot cop (didn't get the memo?) tried to intimidate people from entering the parking lot, he was charged and a hammer was thrown at him as he fled, giving everyone free reign to destroy all the cars as well. When riot-police reluctantly moved in to salvage what was left of their wrecked station, they were welcomed with rocks and fireworks. As people moved back into the residential streets, at least six cars were torched.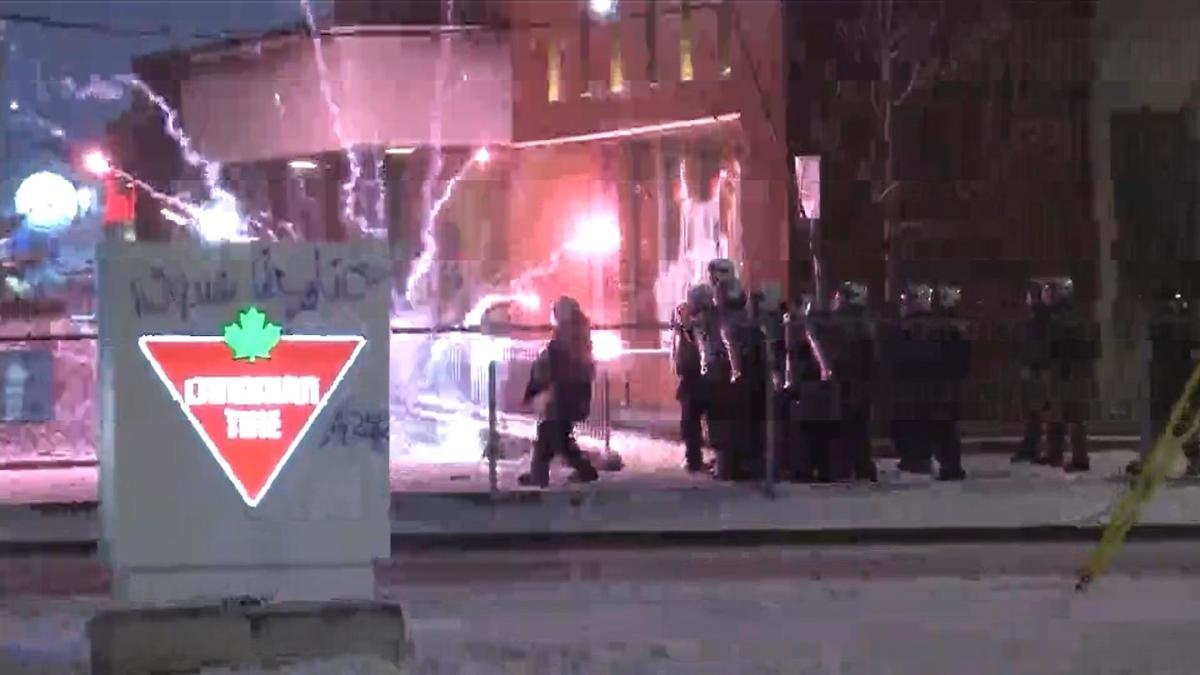 As anarchists, we participated in these moments to support these courageous acts of rage and rebellion. What went down Wednesday night continues to return to our minds, warming our hearts and inspiring our fight against policing in our own contexts. The complicity we felt with people we met in the streets of Montreal-Nord calls us to go out of our cliques and surpass the borders formed in our city and our heads by the racist social order.
So tonight, we wrote the name of Bony Jean-Pierre on several giant billboards in the city alongside images of burning police cruisers, because "memory is alive, and ready to strike".
Never forgive, never forget. The fire continues to burn in us.