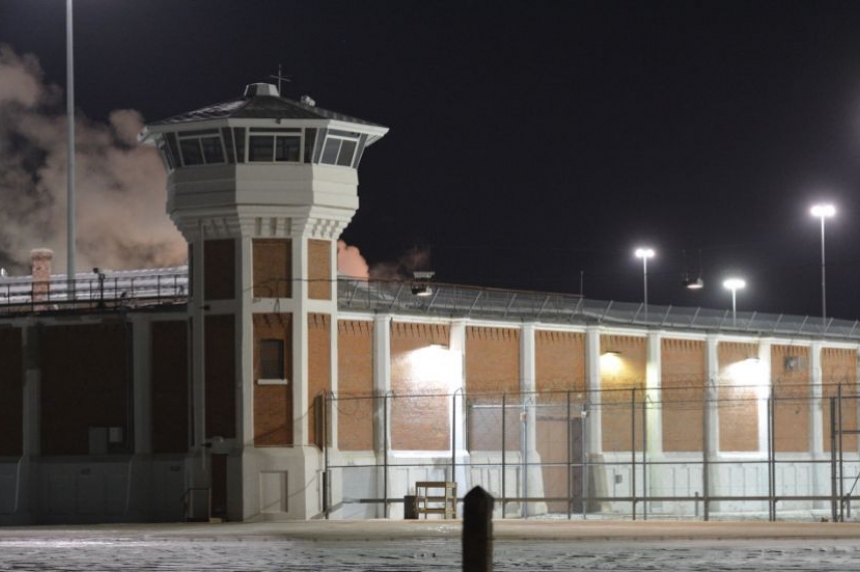 From Prison Radio Show
Download and Listen Here
This show featured news and a pre-recorded interview from Kingston's Prison Radio with Sherri from Saskachewan about the December 14th riot in Saskachewan Pen in Prince Albert. We also had a live phone interview with Claude Marks, a former political prisoner and organizer with the Freedom Archives project. We talked to Claude about political prisoner and former Black Panther Jalil Muntaqim. Jalil is currently facing time in long term segregated housing for teaching his Black history class about the Black Panther Party. More info about Jalil is available at freejalil.com.
From Kingston Prison Radio: This week we bring you an exclusive interview that tells the inside story of the riot on December 14, 2016 that "completely destroyed" the medium security unit at Saskatchewan Penitentiary and resulted in the stabbing death of Jason Leonard Bird and several other injuries from gunshots. We spoke with Sherri who runs Beyond Prison Walls Canada and a Facebook group for prison wives. She has been in touch with several prisoners and their families who were present for the massive riot, and shared with us what she's been able to find out.
About
Prison Radio has been on the air in Montreal for more than a decade. The show seeks to confront the invisibility of prisons and prisoner struggle, by focusing on the roots of incarceration, policing, and criminalization, and by challenging ideas about what prisons are and who ends up inside.
Prison Radio is dedicated to programming that is directly collaborative with people who are currently incarcerated. This is in the interest of forging stronger ties between incarcerated and non-incarcerated people, ensuring that prisoners have direct control over their representation, and that our understandings of prisons be informed by those who live inside their walls.
If you wish to inform prisoners about this show, it can be heard at the following prisons:
Montreal:
Tanguay (women's prison provincial) (now closed)
Bordeaux (men's prison provincial)
Rivière-des-Prairies (men's provincial prison)
Laval:
Centre de formation fédéral (Federal Training Centre – men's multi-level medium and minimum security federal prison);
Leclerc (co-ed provincial prison);
Montée St-Francois (men's Minimum Security federal prison – aka B-16);
Centre de détention pour les immigrants (Immigration Detention Centre)
Sainte-Anne-des-Plaines:
Archambault (Medium Security federal prison)
Sainte-Anne-des-Plaines (Minimum Security federal prison)
Cowansville:
Cowansville (Medium Security federal prison)
USA
Malone, NY:
Franklin State (Medium Security prison)
Upstate (Supermax prison)
Bare Hill Prison (medium security state prison)
If you wish to suggest something for the show, feel free to send an email to: prison@ckut.ca . Or you can call us at 514-448-4041 extension 6788.
Prisoners can reach us by writing to:
Prison Radio Show (or simply write: PRS)
c/o CKUT 90.3 FM
3647, University St.
Montreal, Quebec
Canada
H3A 2B3