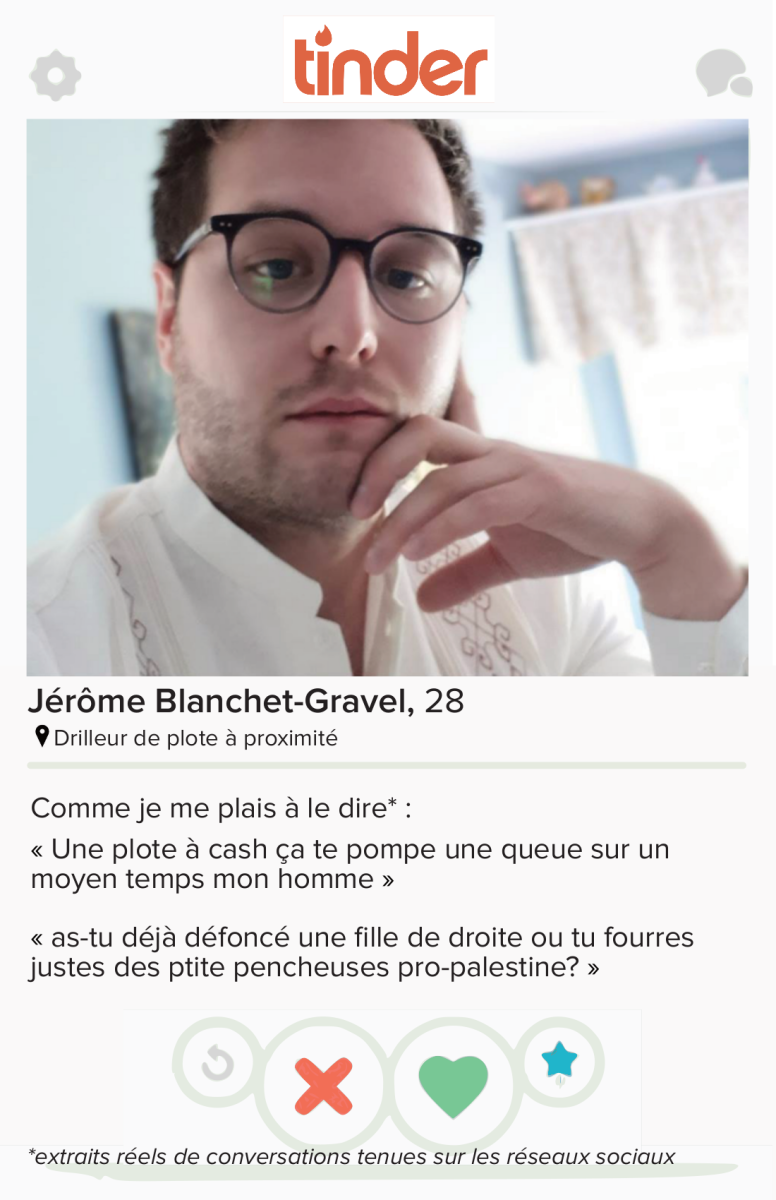 Anonymous submission to MTL Counter-info
Jérôme Blanchet-Gravel is a fucking pig.
It's been a few months of hearing about the pretentious, racist, and misogynist young essayist Jérôme Blanchet-Gravel. Whether for his contributions as a "writer" or as a student at Laval University and Ottawa. He says disgusting things, both in the public sphere, as in his articles for reactionary media Causeur and Sputnik, but also in private, as shown by the screenshots that have leaked in recent weeks and been published on many FB pages.
Jérôme doesn't like having his nose stuck in his own shit, because he sees himself as the next Mathieu Bock-Coté. We don't need a second one!
Last week we put up different posters featuring his disgusting quotes, around symbolic locations:
– the Quartier de Lune bar in Limoilou in Quebec City, where Jérôme was going to speak at a book launch for Phillipe Sauro Cinq-Mars
– the Amere à boire bar from which he was banned for being a macho dude who actively perpetuates rape culture with his articles (against the #metoo movement for example)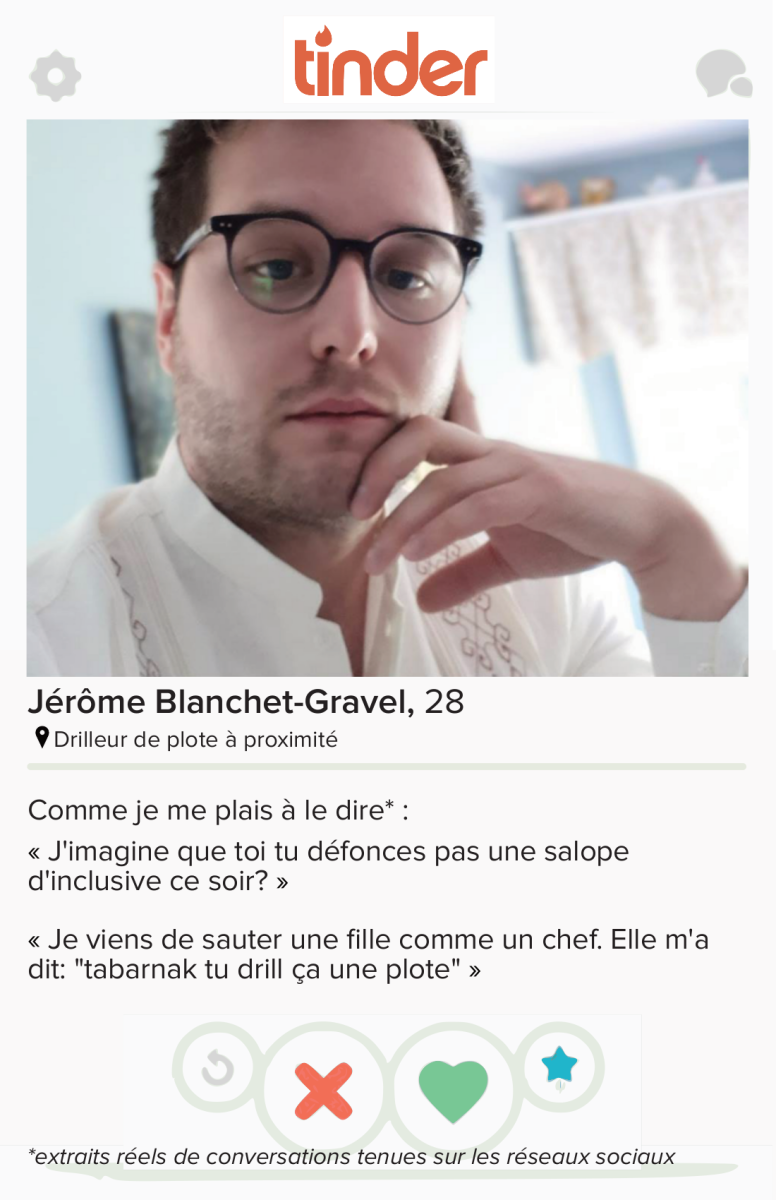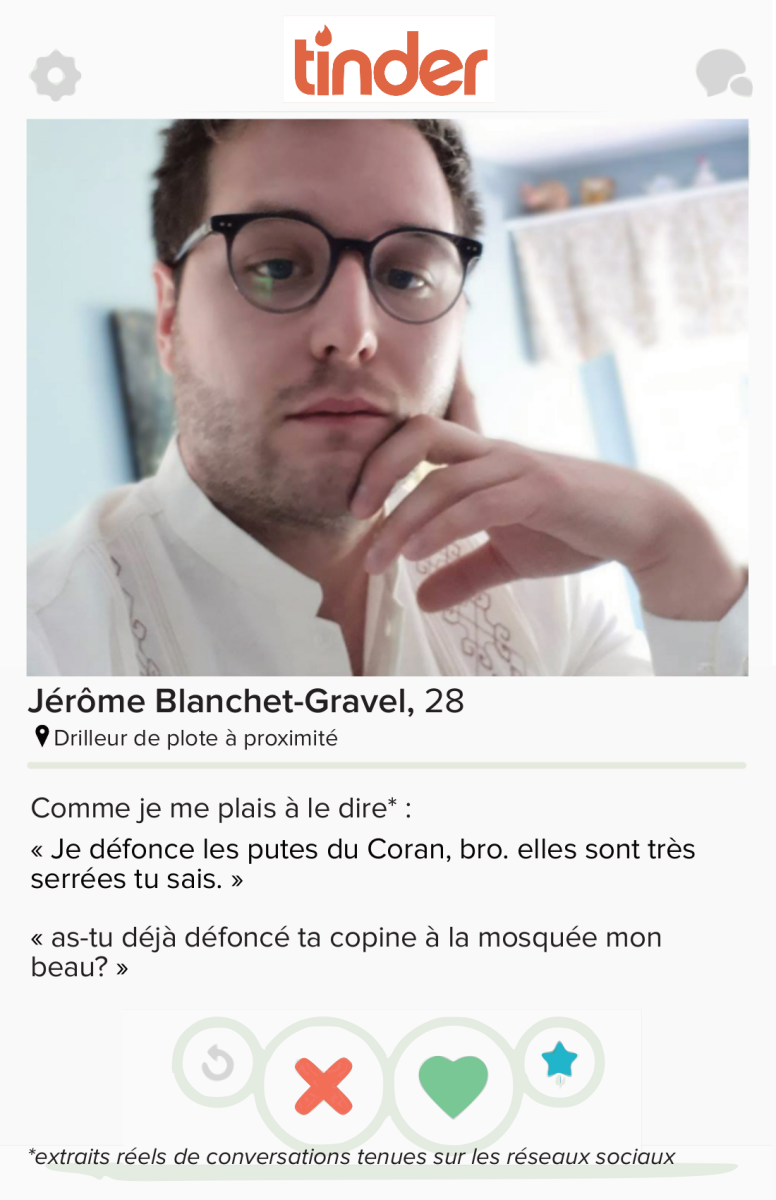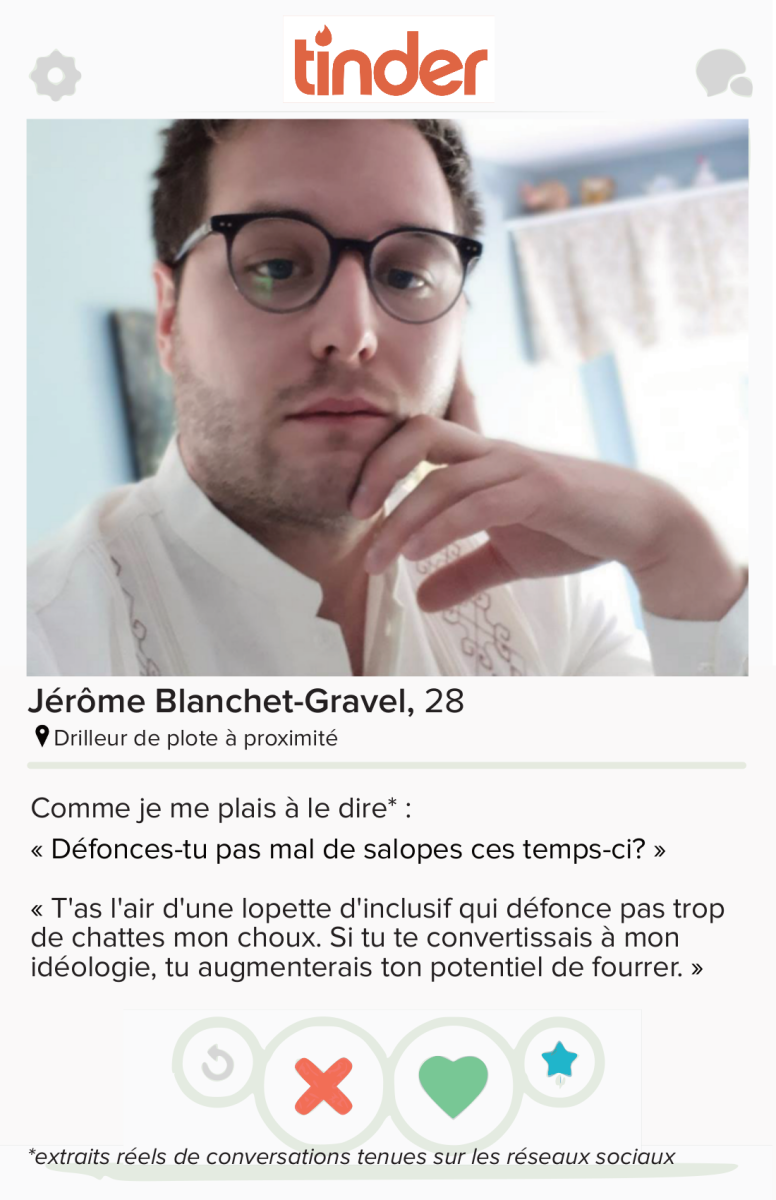 In attacking him, we attack islamophobic racism, misogyny, and rape culture, as well as the bourgeoisie he's part of.
Indeed, dad has lots of money, he owns a winery, and your sisters are lawyers and a doctor… He considers himself a superior being, so we will bring him back down to earth at every possible opportunity.
Because you're a fucking pig Jérôme.
signed: the "inclusive little sluts" collective (quote of Jérôme Blanchet-Gravel)