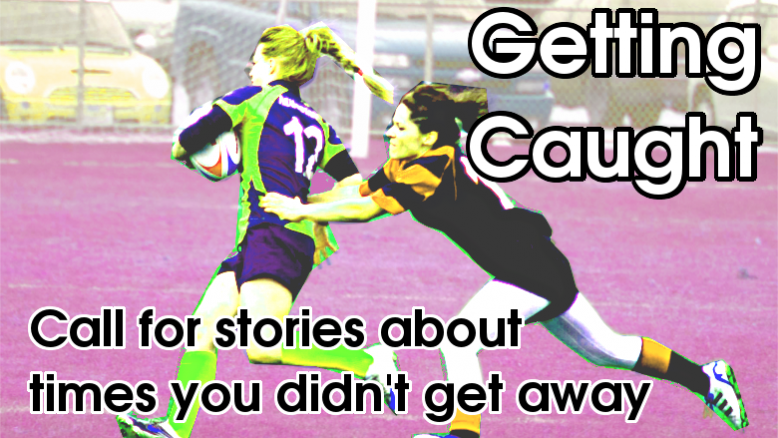 Anonymous submission to North Shore Counter-Info
It happens. When you're pushing limits, trying to find new ways to fight back, sooner or later you might get caught. And it's not the end of the world.
The first time my house got searched, it was 3am. I was all in black with a dufflebag over my shoulder full of crowbars, bolt cutters and gloves, and I was on my out the door. But through the front window, I saw flashing lights and then the shadows of cops walking dogs back and forth on our lawn. They had the street closed off
Yes, getting busted sucks and let's keep finding ways to avoid it. But there's value in sitting a while with that moment when you realize you aren't getting away this time. Reflecting on them can give courage and determination to keep going, to try again, to fail better.
I was 19. I grabbed my roommates who were awake and as the pounding on the door started we tried to decide what to do. They were shining flashlights through the window and knocking on the glass. We decided I would go outside porch to talk to them and my roommate would lock the door behind me.
"Getting Caught" aims to be a place to tell those stories. Submit your very short stories (300 words. The shorter the better) about times when you didn't away. We'll collect them and publish them as a pretty risographed brochure, as a pdf, and maybe on a website. You can email your submission to nothing-stops@riseup.net (PGP key here) or you can leave them as a comment on this post on North Shore Counter-Info. If they're clearly marked as submissions, the mods have agreed to send them along. All submissions will be anonymized even if you tell us who you are. Get your submissions in by October 31, 2018 and the collection will be ready before New Year's eve.
The cops said they were just looking for some guys who robbed a gas station across the street. If we just let them in, they wouldn't notice anything that wasn't those guys. They promised. "But if you make us get a warrant…" I tapped to be let back in to talk with my friends. The house was surrounded. The pounding on the door resumed almost immediately after it closed behind me.
Looking forward to reading you. Stay safe. Never stop.
(Si vous préférez écrire en français, il nous est possible de traduire ton histoire vers l'anglais, alors allez-y, écrivez-la!)