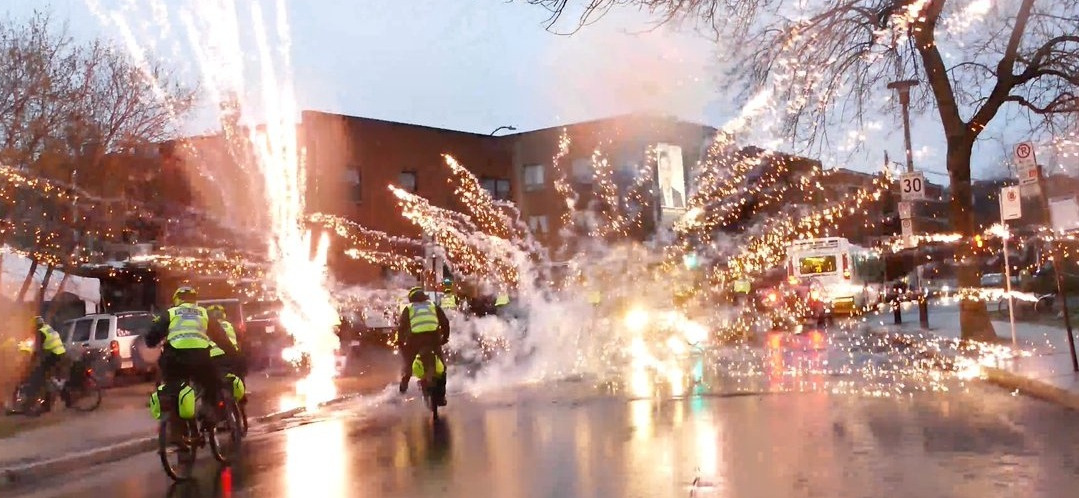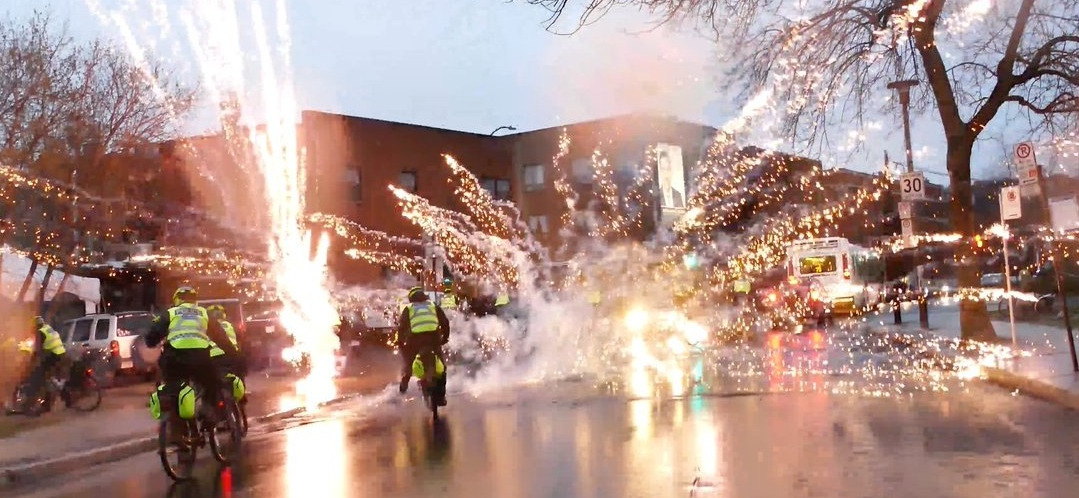 Anonymous submission to North Shore Counter-Info
However you tell the tale of May Day, one thing is consistent: it is a time people gather together, to march in the streets or to celebrate a new spring. Although most of us are enjoying the warmer weather blowing in, we are mostly stuck in our homes. Reading the news, trying to figure out the right thing to do, watching May 1st creep closer and wondering what it will look like this year if we can't take over downtown and revel in May Day as we have come to know it: a celebration of anticapitalism.
Life is an evolving story, an ever-changing landscape. We have always had to adapt and shift our tactics to new realities as they crop up. This is no different. The context in which we find ourselves is affected by both the coronavirus and the repressive actions taken by the state around it, but the need for resistance is still just as present.
Even if we can't gather, there are still ways to mark the day, to feel part of a larger whole that has always honoured the spring, always resisted oppressors, and always carried a new world in their hearts.
Decentralized direct action is a skill we already have, and it can be taken in small groups, which is convenient when the pandemic makes it reasonable to reduce the number of people we're close to. We propose a two week window centered on May 1st for going out and attacking capitalism – tags, breaking things, liberating stuff, use your imaginination. We are also excited for celebratory actions that honour resistance history and the land. Or both.
There are opportunities in every crisis. For us and for the forces we oppose. It is a delightful new reality that it no longer cocks eyebrows when you're just someone out for a night jog in a mask and hoodie down the empty, empty streets. And coming out of the Wet'suwet'en solidarity movement, there is a lot of resistance to celebrate, as well as new skills and contacts to build on.
The context as well casts new light on old forms of domination: borders become harder, the police gain new powers to manage small details of our lives, tech and telecom companies excitedly participate in ever more tracking (for our health), bosses rejoice as their low-wage workers are designated "essential" allowing them to profit off the crisis, money lenders (like banks and payday loans) get to sell desperate people new forms of debt, and the state sets itself as the only legitimate actor.
So we invite you to gather together a few friends, take to the night and celebrate the fires that burn within us. Share your stories on websites like North Shore Counter-Info, Montreal Counter-Info, and It's Going Down, so we all get the reminder that when we resist, we're never alone.
NS note: Calls for a decentralized May Day are multiplying. This one from Seattle predates covid: https://pugetsoundanarchists.org/for-an-autonomous-decentralized-may-day-in-seattle/
And this international call for a dangerous May has been circulating: https://mtlcounterinfo.org/international-call-for-a-dangerous-may/