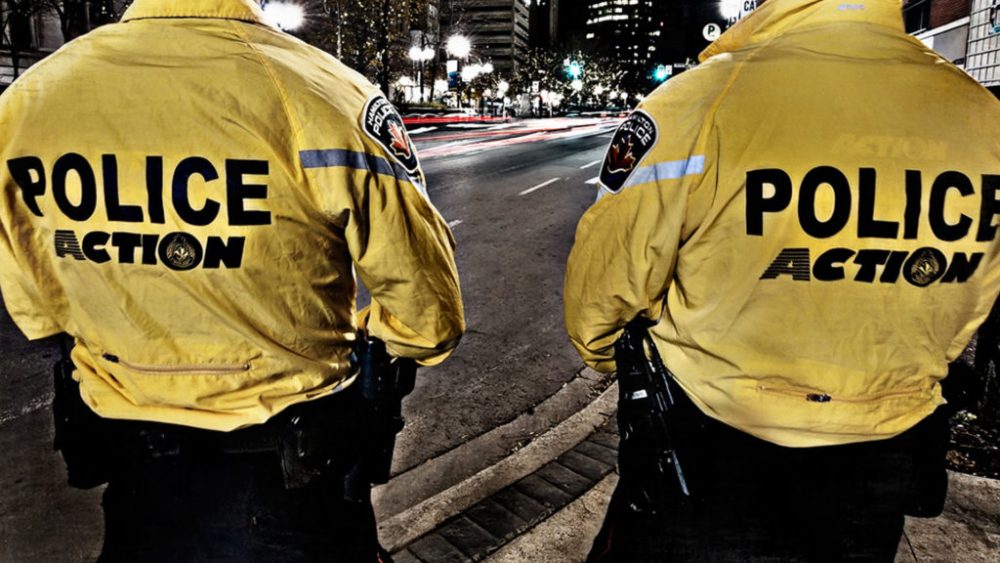 From Hamilton Anarchist Support
We write this just to give a quick update on the rapidly changing situation in Hamilton (traditional territory of the Chonnonton, Anishinabeg, and Haudenosaunee peoples). Since yesterday, May 31 2018, three more people have been arrested in connection to the so-called Locke St riot: one was picked up by the SPVM in Montreal and was flown to Hamilton, where they are in custody awaiting a bail hearing, and the other two were arrested in Hamilton. One of these people is already out on bail and another will appear again on Monday. Further, the police released an additional three names of people against whom they have laid charges and are seeking to arrest. Charges against all six include mischief against property, unlawful assembly while masked, and variations of conspiracy and counseling to commit those things.
As anarchists, we want to be clear that we oppose all acts of repression aimed at those who resist oppression and exploitation. Police and prisons do nothing to address the fundamental injustices of this society and locking people in cages is a horrible thing to do. These systems continue to value property over people's bodies. Solidarity to all those accused, regardless of their charges, and we call on everyone to show their support for these six people.
This is a large number of charges and a huge burden on our material and emotional resources. Our priority right now is getting everyone out on bail, which has so far been costing about $2000 per person (because justice, right?). We hate to be asking for donations again so soon, but the backlash against anarchists and their projects in Hamilton just keeps going on and we're pretty tapped out. If you can, please make a donation at https://fundraising.the-tower.ca and encourage your friends and comrades to as well.
We'll keep posting updates as they appear. Check out https://north-shore.info as well for a good source of up to date information about events and conversations in the region.
That said, we're a pretty determined bunch and aren't going to abandon our ideas or projects in the face of these attacks by the state. Of course, seeing your friends get arrested is scary, but watching people pull together to organize and defend each other and seeing how those charged hold themselves with courage and integrity is a powerful reminder of our individual and collective strength.