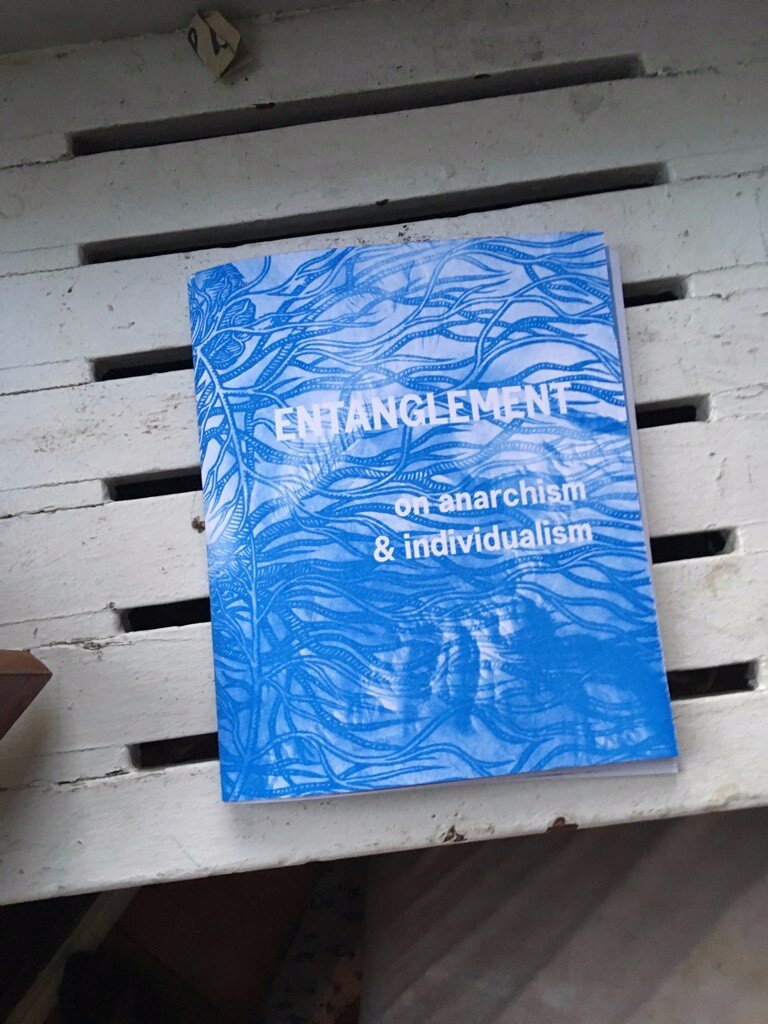 Anonymous submission to MTL Counter-info
We are excited to announce the release of a book-length writing project called "entanglement: on anarchism and individualism."
From the introduction:
"What you hold in your hands is an experiment in collective analysis and writing. It is also a critical engagement with the place individualism does hold and/or should hold in anarchism.

Initially, one person asked some friends to come together and co-create a collection of texts against individualism. Whether the project is actually against individualism is still up for debate. We've done a lot of playing with language and some of us prefer "on individualism" or "critically engaging with individualism." In reality, it is all of those things and also other things too – defenses of duty and futurity, critiques of some old philosophers, calls to reconsider oppression and social position, some explorations of the interdependence of all forms of life, and thoughts on our wider interstellar context."
Entanglement is a collection of five pieces that critically engage with individualist politics in anarchism and anarchist communities. They are:
A defense of responsibility, duty, and sacrifice;
A critique of Nietzschean anti-morality and a reflection on anarchist ethics;
A story that weaves together many of the interdependent threads that make us up, and along the way looks at the feminist rejections and hypervalorizations of care, and what they have in common;
A critique of Stirner and egoism; and,
An exploration of what it means to understand our relationships as the basis of our freedom, rather than something which limits its possibilities.
To find it online check out entanglement.cc. For paper copies, write to us at info@entanglement.cc!