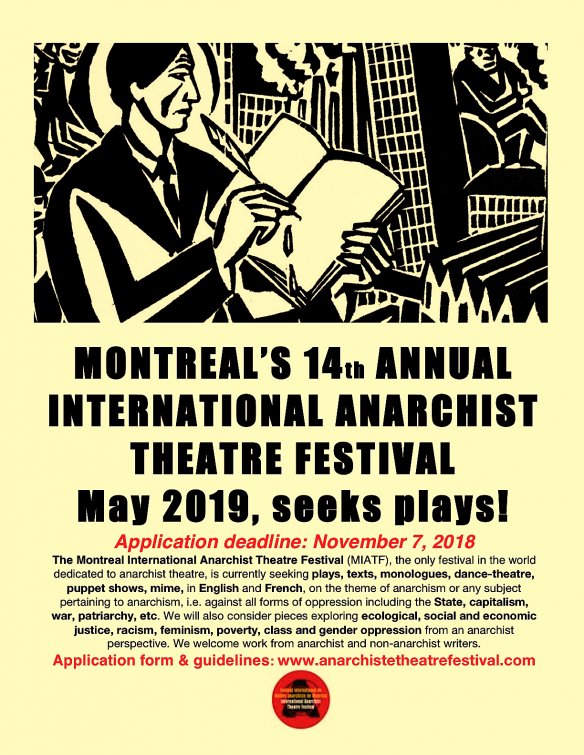 From the Montreal International Anarchist Theatre Festival
The Montreal International Anarchist Theatre Festival (MIATF), the only festival in the world dedicated to anarchist theatre, is looking for plays, texts, monologues, dance-theatre, puppet shows, mime, in English and French, on the theme of anarchism or any subject pertaining to anarchism, i.e. against all forms of oppression including the State, capitalism, war, capitalism, patriarchy, etc. We will also consider pieces exploring ecological, social and economic justice, racism, feminism, poverty, class and gender oppression from an anarchist perspective. We welcome work from anarchist and non-anarchist writers.
The 2019 edition of the festival will take place on May 22-23.
Are you interested in presenting your work during the festival? Send us the application form by November 7, 2018!