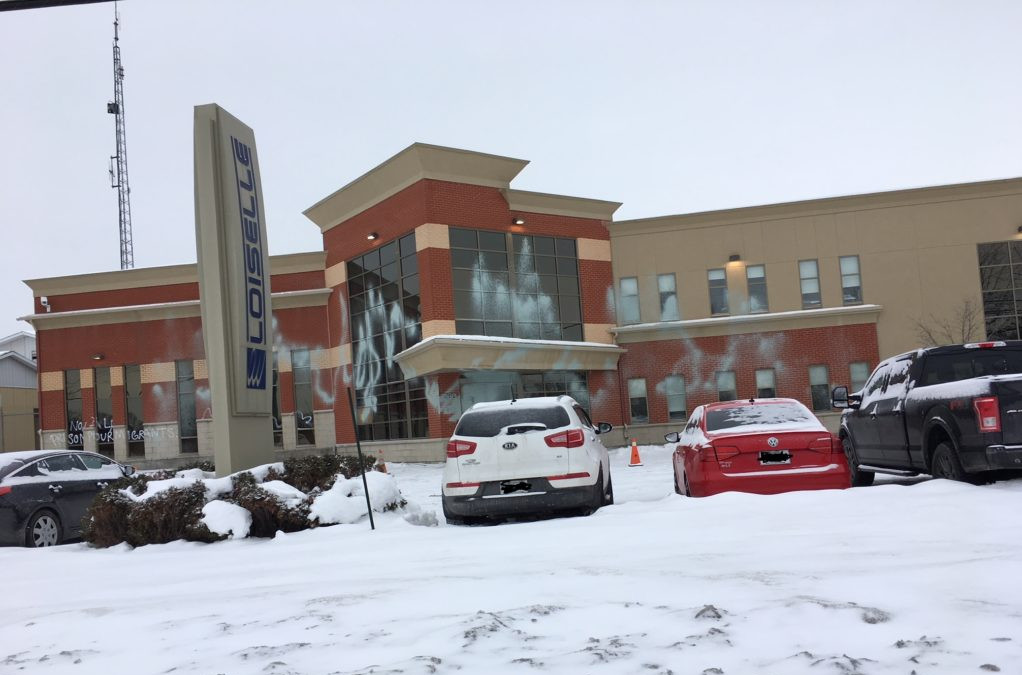 Anonymous submission to MTL Counter-info

According to this article in a local Salaberry-de-Valleyfield newspaper from January 29th, the building facade of the excavation company Loiselle, located at 280 Pie-XII Boulevard in Saint-Timothée, was redecorated. The words "NO TO THE MIGRANT PRISON" can be read.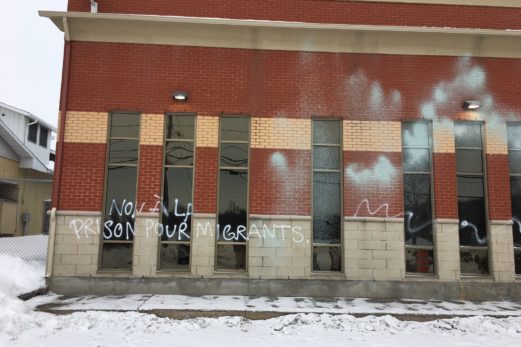 The article indicates that this crime was committed with racist intentions, specifying that the company has no idea why it would have been targeted.
We do not know the intentions of the vandals, but we know that a new prison for migrants is supposed to be constructed in Laval, and that this company received the contract for decontamination and excavation for this project. Is it not the fact of imprisoning and deporting more migrants that is racist? It's only logical that the companies involved in the construction of this prison would be targeted.
FUCK LOISELLE, FUCK THE CANADIAN BORDER SERVICES AGENCY, FUCK PRISONS.
SOLIDARITY WITH MIGRANTS WITH OR WITHOUT PAPERS