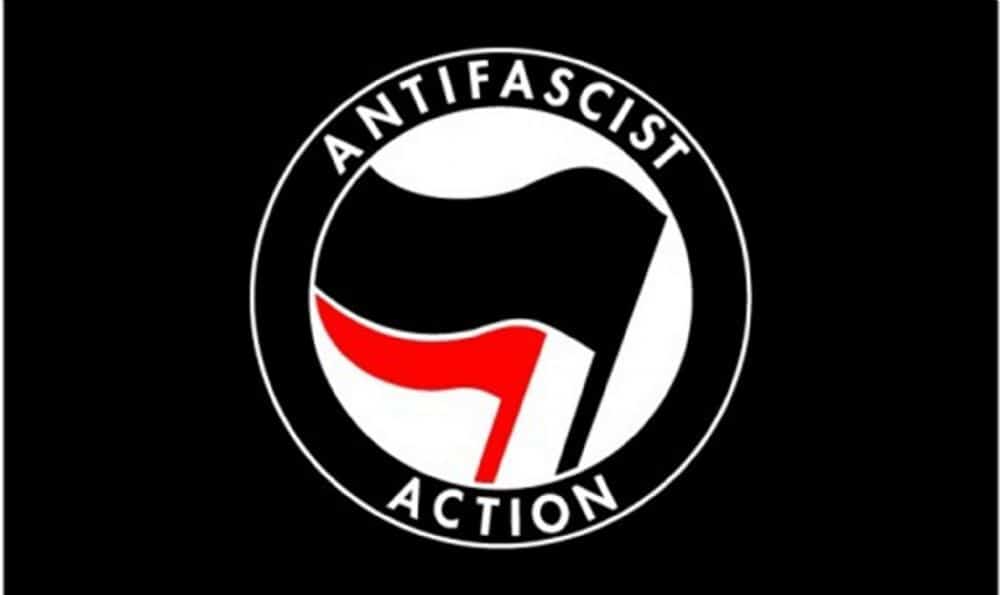 Anonymous submission to MTL Counter-info

On the night of August 12th, 2019, three members of Atalante Quebec were attacked.
Atalante is a small group of fascists whose members have taken part in numerous attacks in recent years (starting with the knife attack at the Coop L'Agité in Quebec City). The group takes inspiration from CasaPound in Italy and Bastion social in France in an attempt to revive fascist ideology. Its members are antisemitic, homophobic, transphobic and colonialist. They shall not pass.
Roxanne Baron and Jonathan Payeur had their Jeep destroyed (windows smashed and skunk juice sprayed inside).
Jean Mecteau had his home and tattoo shop vandalized (NAZI SCUM and 161 (Antifascist Action) graffiti and black paint on his door and windows).
Why them?
Any of the members or sympathizers of Atalante could have been targeted. This time, it struck these three pieces of trash.
Roxanne Baron and Jonathan Payeur are members of the Quebec Stompers, the street gang associated with Atalante. Jo is also a former anti-racist skinhead who crossed to the wrong side. Today he considers himself Atalante's sergeant-at-arms, he was the one who accompanied Baptiste Gilistro and Louis Fernandez, two young recruits, during the attack on the LvlOp bar in December 2018.
Jean Mecteau is the bassist of the band Légitime Violence, the leading group of the province's fascists. He is also the owner of the tattoo shop Jhan Art, and he frequently does tattoos with Nazi or fascist references for his friends.
This action is in solidarity with all the victims of the far right, in Quebec City, Hamilton, Montreal, Lyon and everywhere else.