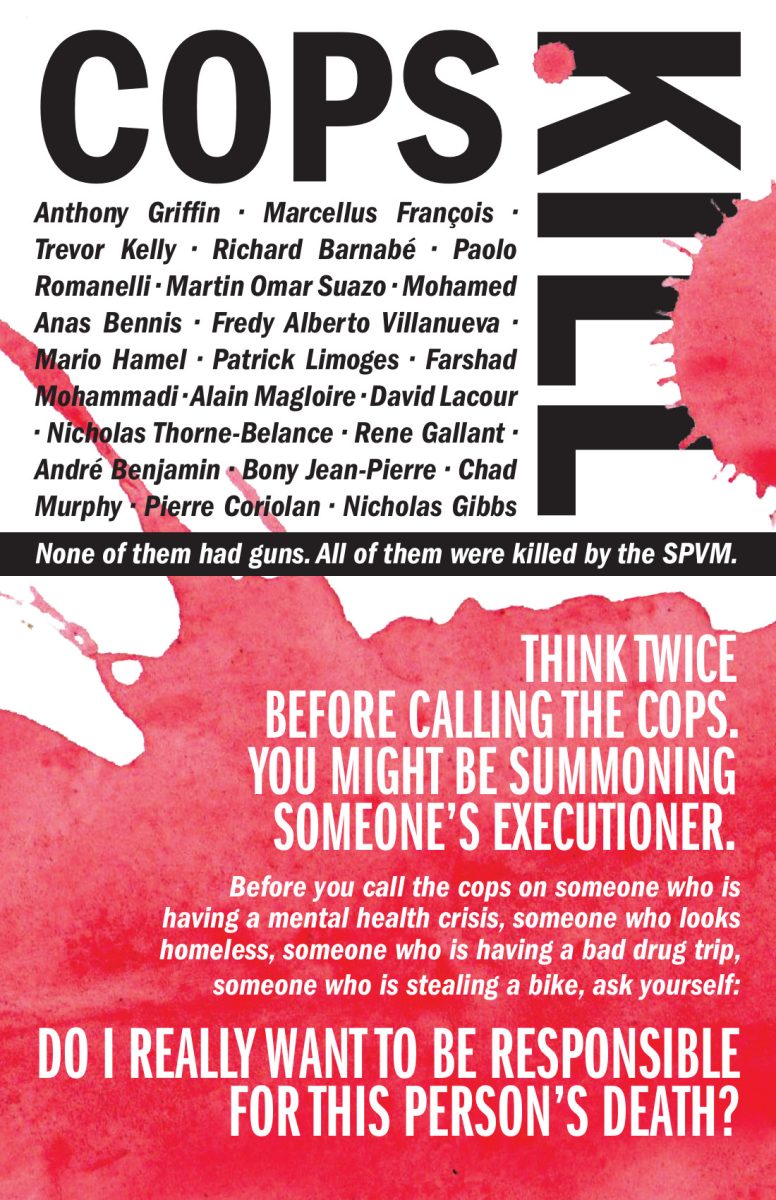 Anonymous submission to MTL Counter-info
In the early morning of Monday June 10th, the Montreal police shot a man. A neighbour was having a crisis. Instead of doing anything helpful, they harassed him for hours. They had guns pointed at his head. They finally shot him in the leg through hs own apartment door early monday morning. On Sunday June 17th anarchists in the St-Henri neighbourhood of Montreal put up posters reminding our neighbours to think twice before calling the cops.
St-Henri is famously undergoing a rapid and brutal gentrification process. Gentrification is fueled by social cleansing. This means arresting and relocating people with mental health issues, the poor, drug users, sex workers, and all of us trying to get by in a cruel world. One way to resist the over-policing and gentrification of our neighbourhoods is to stop calling the goddamn cops. We made posters that name all the unarmed people who have been killed by the SPVM in the last few years, because this is fucking serious. Cops will always escalate the situation, we can't trust them. Instead let's build relationships of trust between neighbours — Let's make police obsolete! Please download and share these posters — let your neighbours know that COPS KILL, and share some alternatives to calling the police, so no one else has to have their neighbours blood on their hands.
COPS KILL (to print, 11 x 17″)