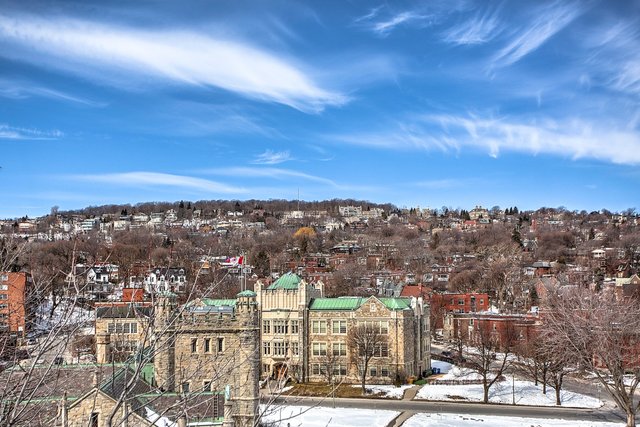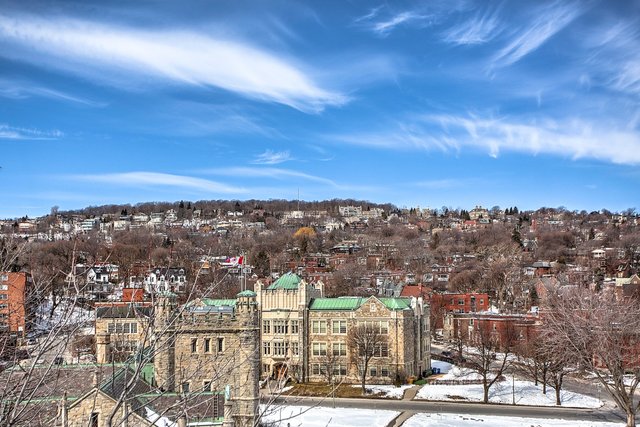 Anonymous submission to MTL Counter-info
When you hear the word "Westmount", temporary autonomous zones, dumpster barricades, and flaming effigies of Trudeau aren't exactly what pops to mind. People often think of this drab neighborhood looming over St. Henri as purgatory where the absurdly wealthy listlessly drift between a loveless marriage, resentful children, and a soul-crushing job… But not anymore!
Westmount is undergoing revitalization!
Anarchists are transforming it into a mixed-attack neighborhood that offers many opportunities for comrades of every tendency. In desolate Westmount, there's an activity for anarchists of any stripe—regardless if your flag flies black, half-red, or purple glitterbomb.
Read Buzzfeed's list of Five Cool Facts You Didn't Know About Westmount (or, as we like to call it: Nouvelle-Exarchia)
1) Every other home is empty.
While most of those South of Maisonneuve can't afford their rising rent–let alone buy a home—the tyrannical trillionaires of Westmount can own 2, 3, and sometimes 4 properties! They may be property owners, but not necessarily residents. Perfectly good houses are just sitting there, with empty bedrooms—and stocked fridges! It's the cheapest Air BnB in the city-breakfast included! Think about it: Second home or…Squatted Social Centre?
2) Westmount pigs are literally the same as Montreal Pigs.
The Scumbag Protectors of the Very Moneyed (S.P.V.M) aren't good enough for the affluent assholes of Westmount – these burdensome billionaires have –get this– brought in their very own smarmy army.
The only difference is that they aren't in full-body armour—their soft, supple skin is vulnerable to the many elements (and projectiles). The way we see it: Two Birds; One Molotov.
3) It's full of artisinale barricade material.
Have you ever been in a rowdy street party and the police just aren't taking the many "hints" that their invitation wasn't simply "lost in the mail"? You run to grab a newspaper box, only to realize it's been bolted to the ground! You look around, but you are bereft of barricade material! This would never happen in Revolutionary Westmount!™ Here, the streets are peppered with grade-A barricade material, and all of it free for the taking. Newspaper Boxes, Dumpsters, and Patio Furniture—Oh my!
4) The walls are a primed canvas.
Did you know that these wealthy whiners haven't yet heard of public art? It's true! The many beautiful, blank walls in this tax-shelter territory present a desirable development opportunity. In this beige borough, you'll never run into the problem of spending the night hanging out with your "squad", getting ready to "throw up" an "ACAB" only to find another "tagger" has already "1312"-ed your "sick spot". The walls are waiting for you to "Bank"-sy it up!
5) Last but not least: Banks, and lots of them!
'Nuf said. (We already made a good bank joke in #4.)
Jokes aside, on the beautiful fall evening, we slashed the tires of two cars parked in the driveway of 3140 rue Jean-Girard, in Westmount. This is the address of Brandon Shiller. Brandon Shiller is a prominent slumlord who buys up properties in low-income areas with the sole purpose of evicting tenants and hiking up the rent. His daddy's real-estate firm is Shiller Lavy, which is also heavily-involved in gentrifying many neighborhoods in Montreal.
We encourage anyone else concerned with the rising rents and attacks on the poor to let these scumbags, who hide in the wealthiest neighbourhood in Montreal, know how you feel.