From the CLAC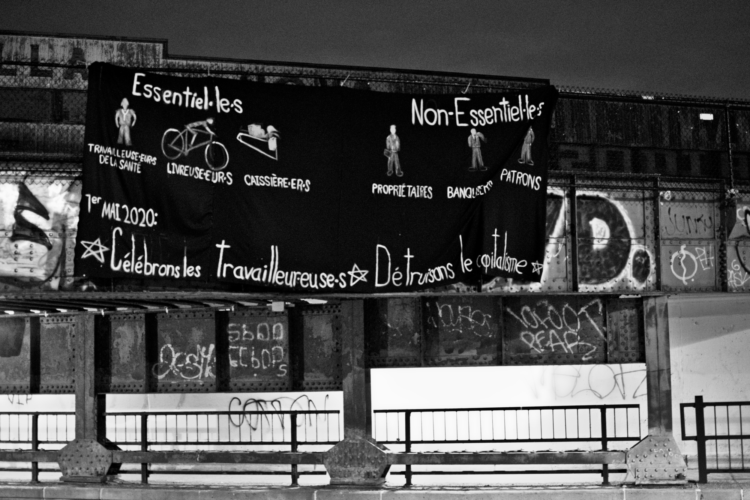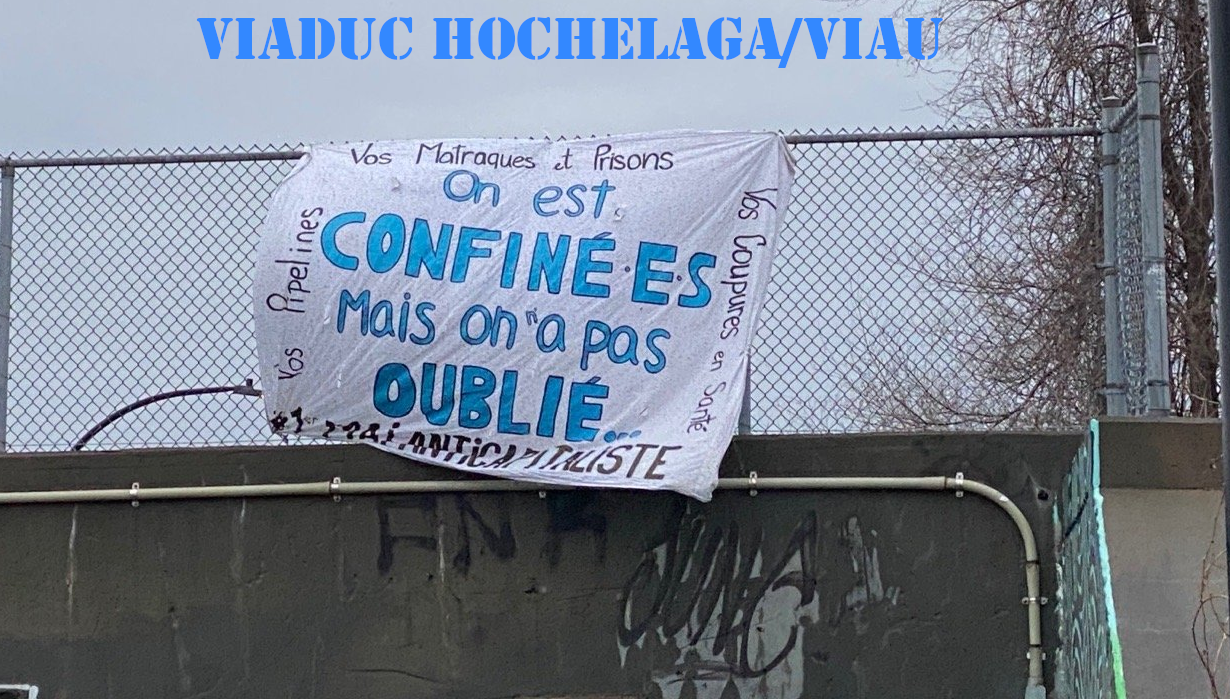 Seen at Hochelaga/Viau overpass :
"We are confined but did not forget… Anticapitalist May Day
Your batons and prisons
Your pipelines
Your healthcare cuts"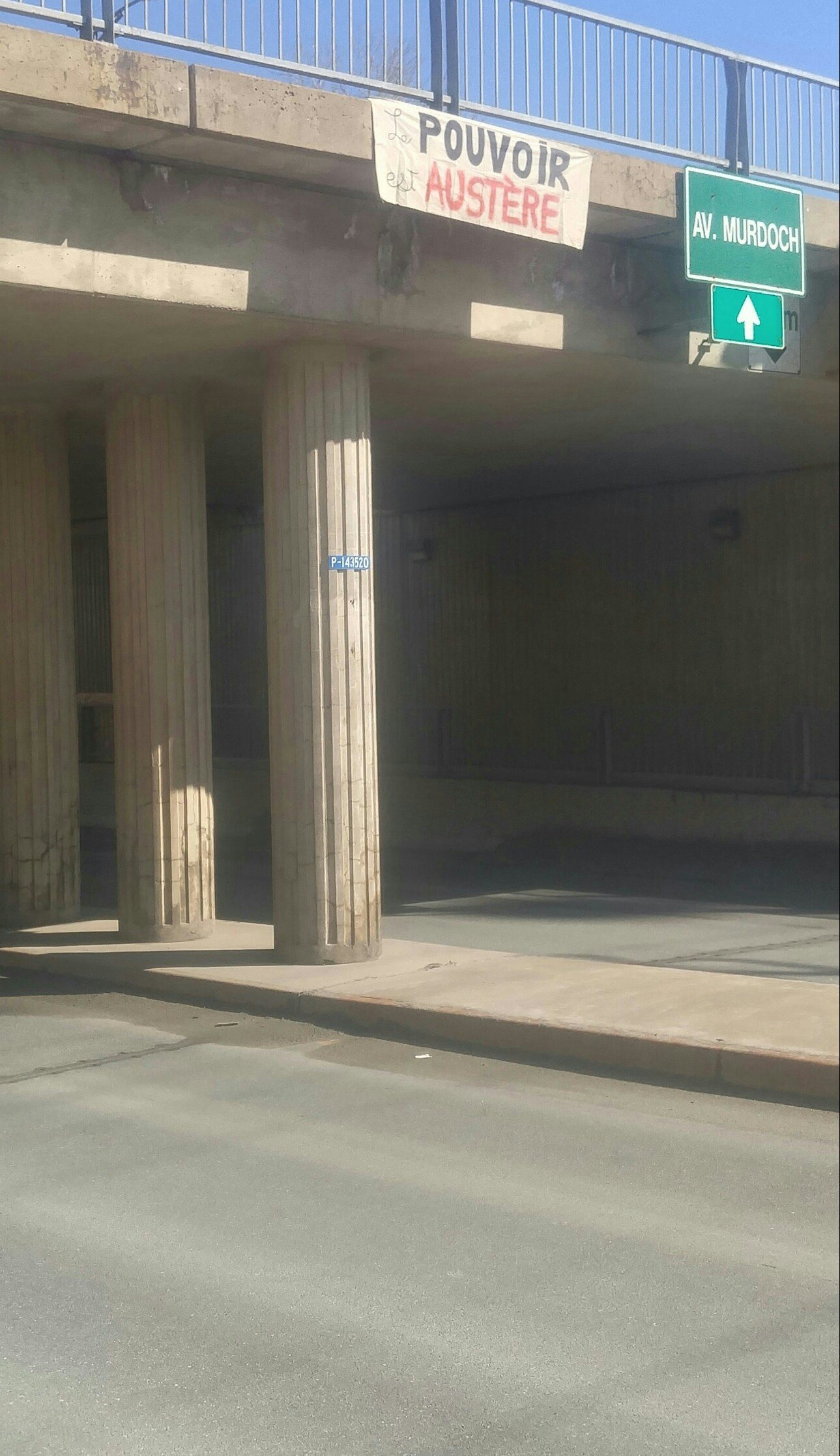 Banner drop in Rouyn-Noranda:
"The power is austere"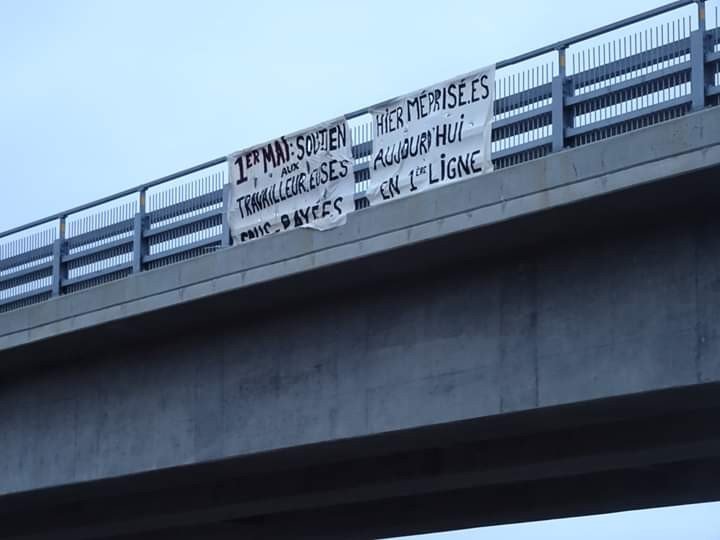 Seen this morning on A20 highway near L'Isle-Verte, between Trois-Pistoles and Rivière-du-Loup
"May Day: support to the underpaid workers. Despised yesterday, on the front line today !"
The IWW put together my photos of more banners on their Facebook page.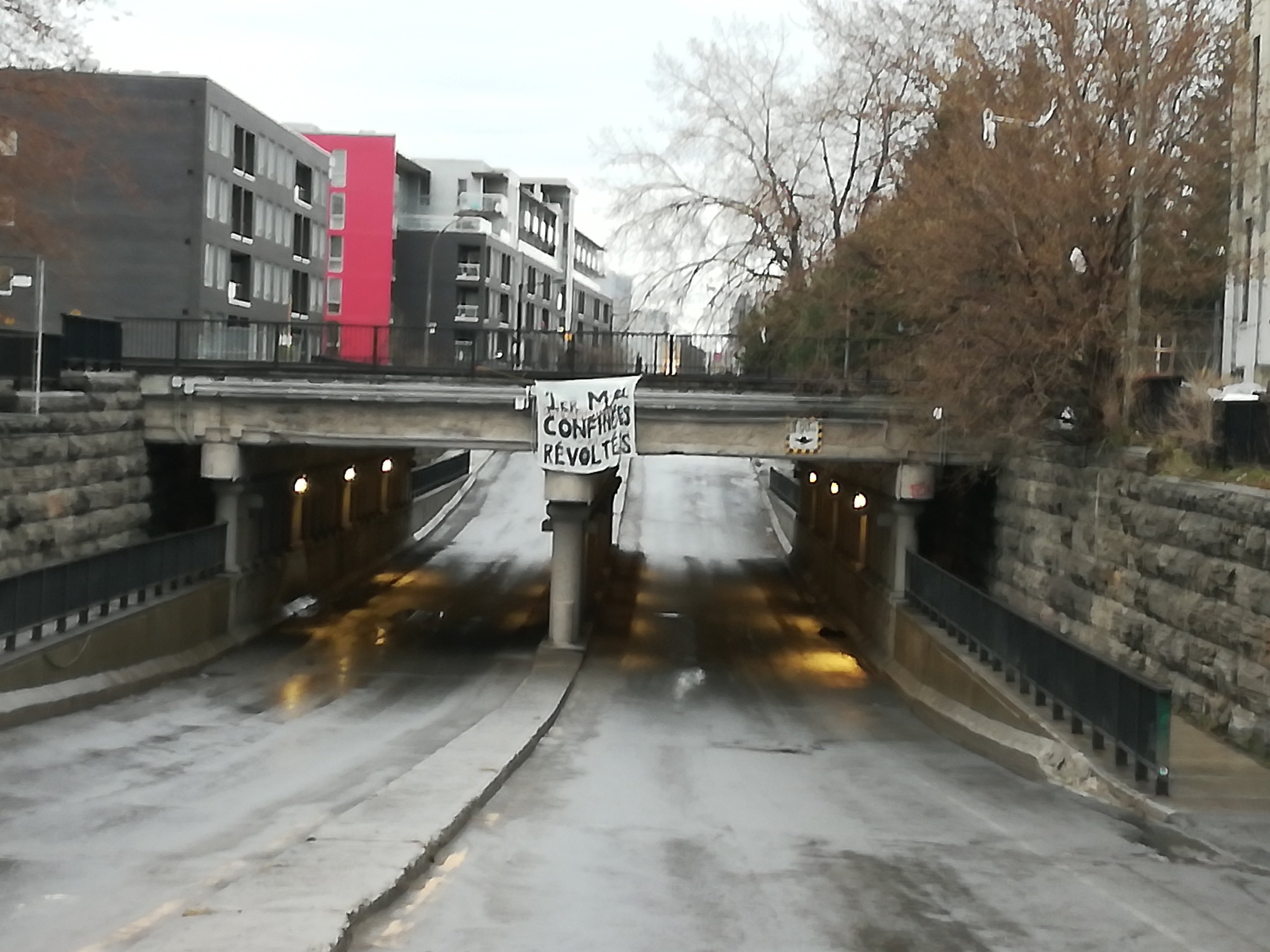 A banner that reads: Anticapitalist May Day. Confined & revolted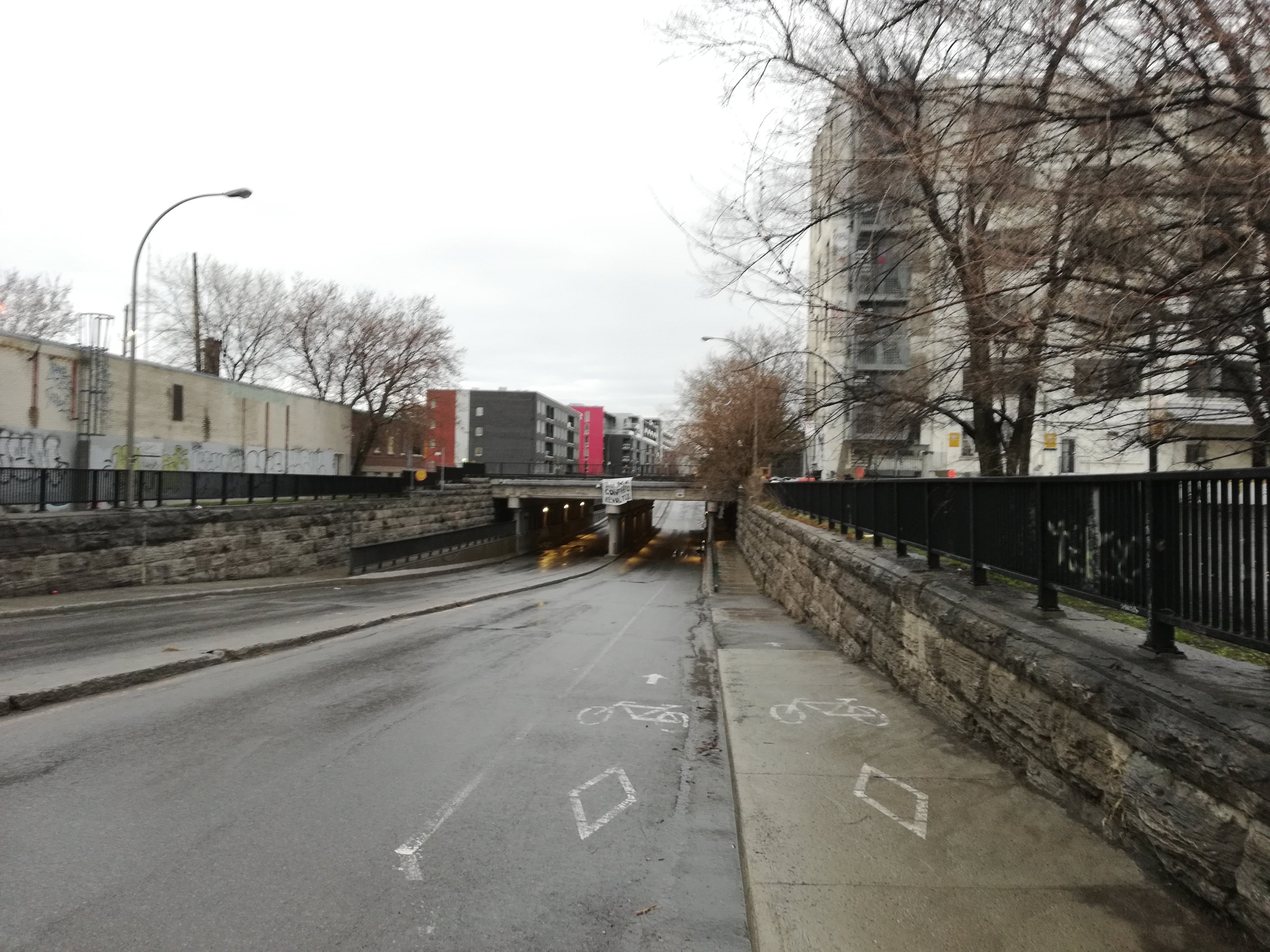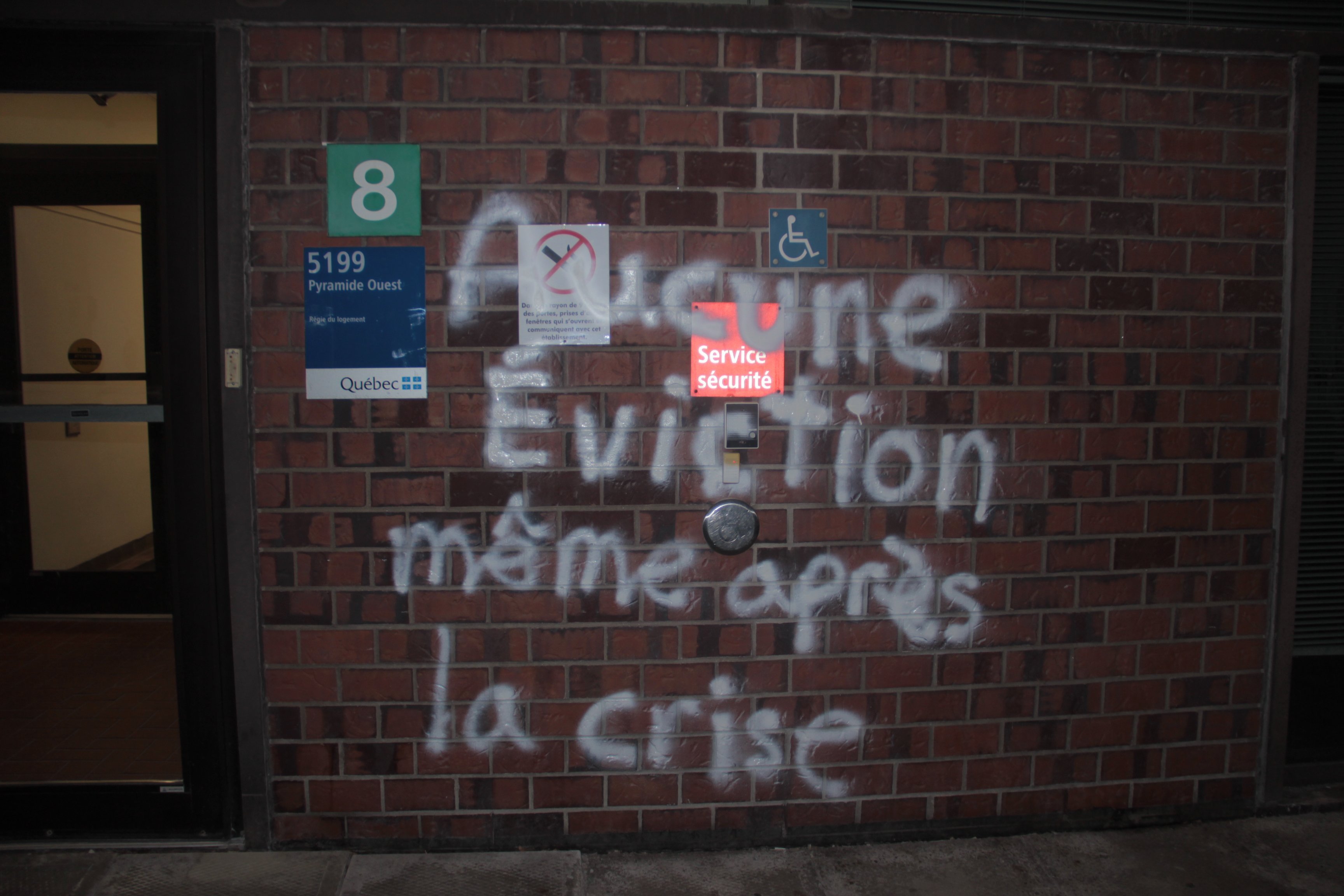 Action from the "No housing, no quarantine" collective for MayDay. In front of the office of the Régie du logement.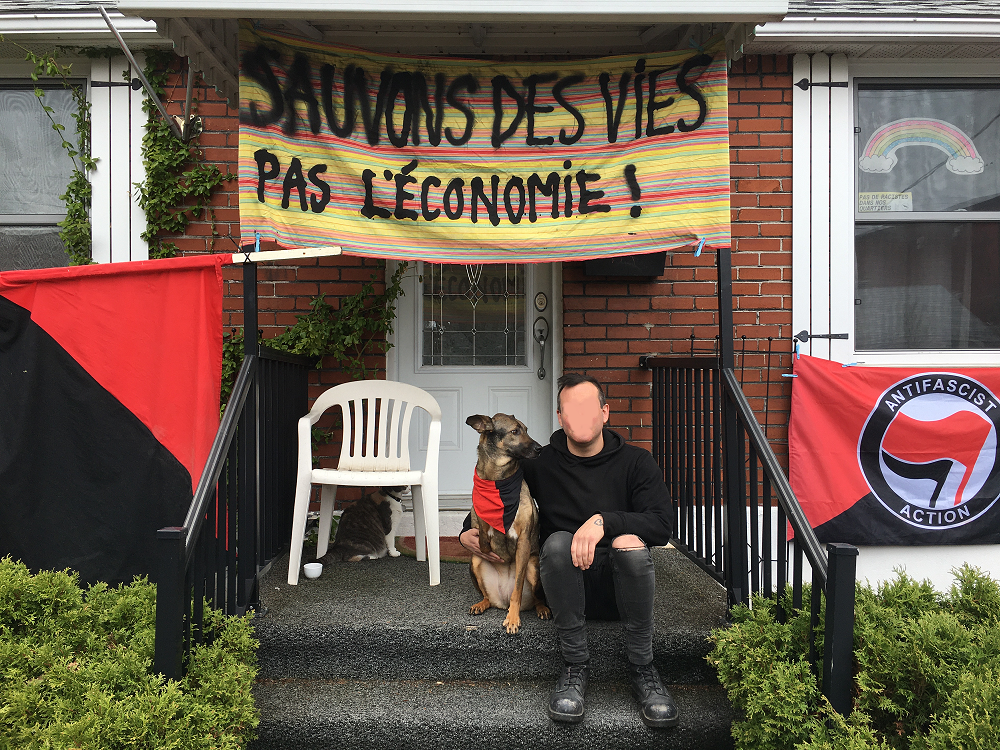 ---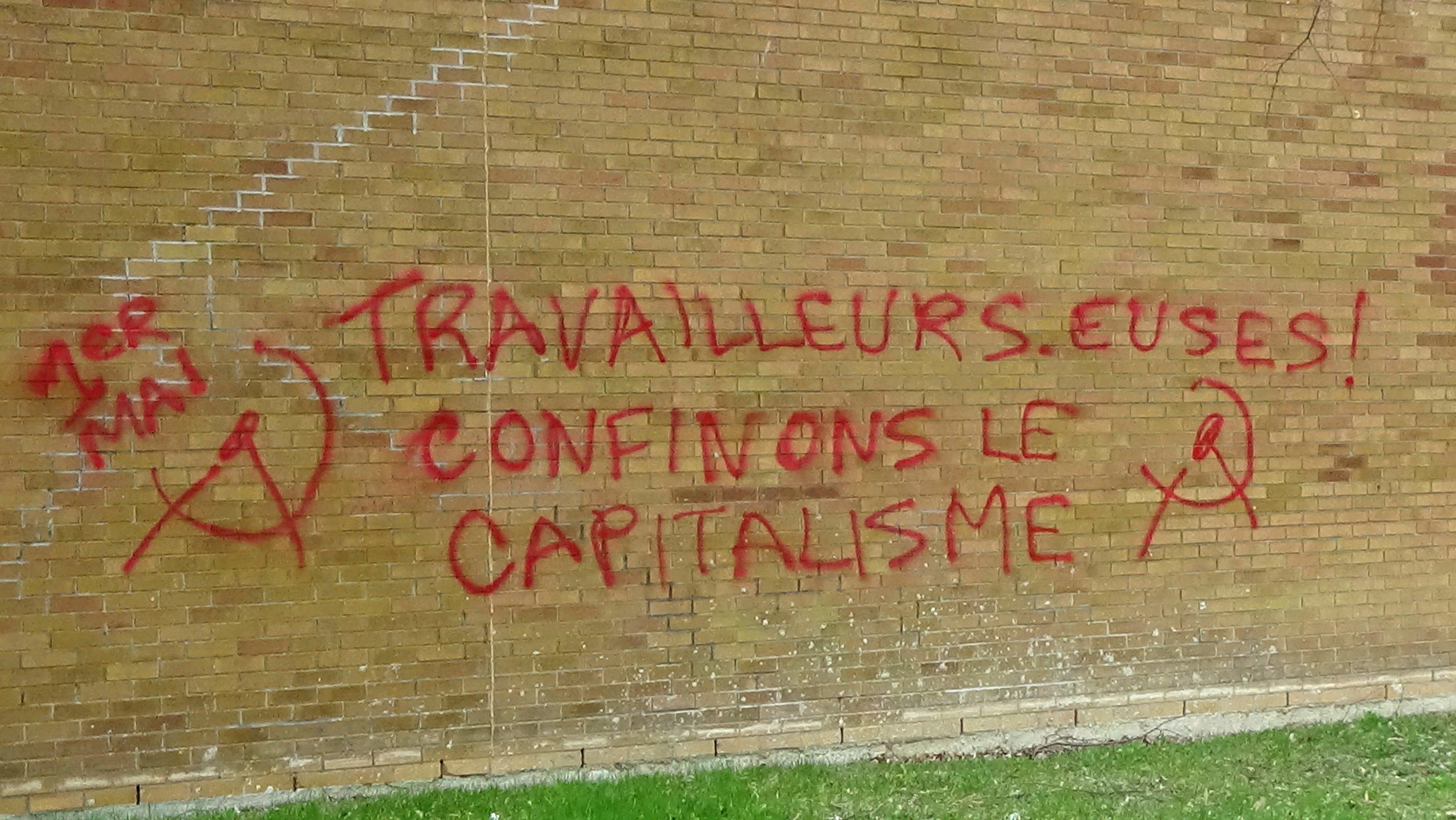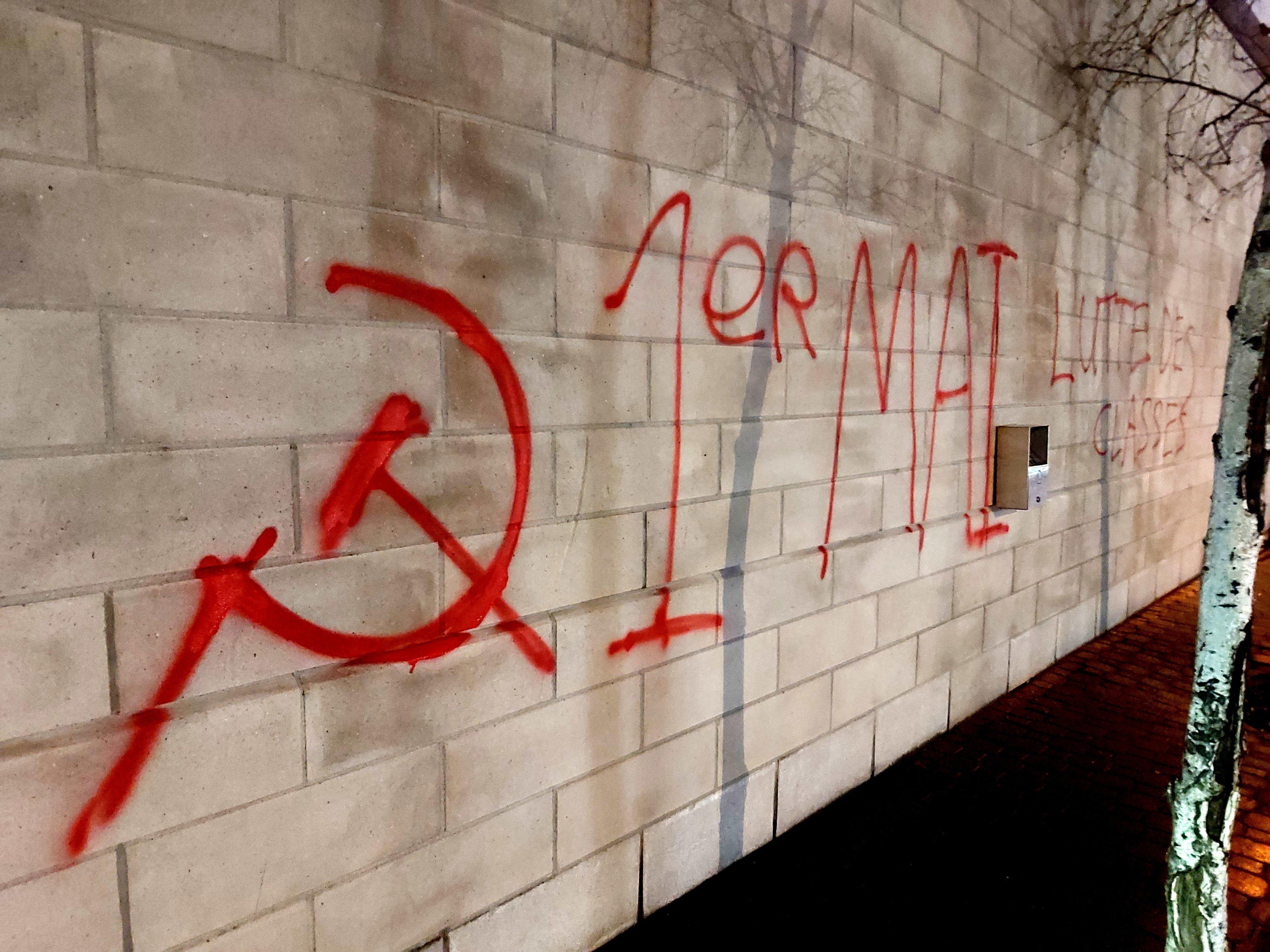 May Day communiqué from the red committee
---
Other actions:
CORPIQ offices flooded for May Day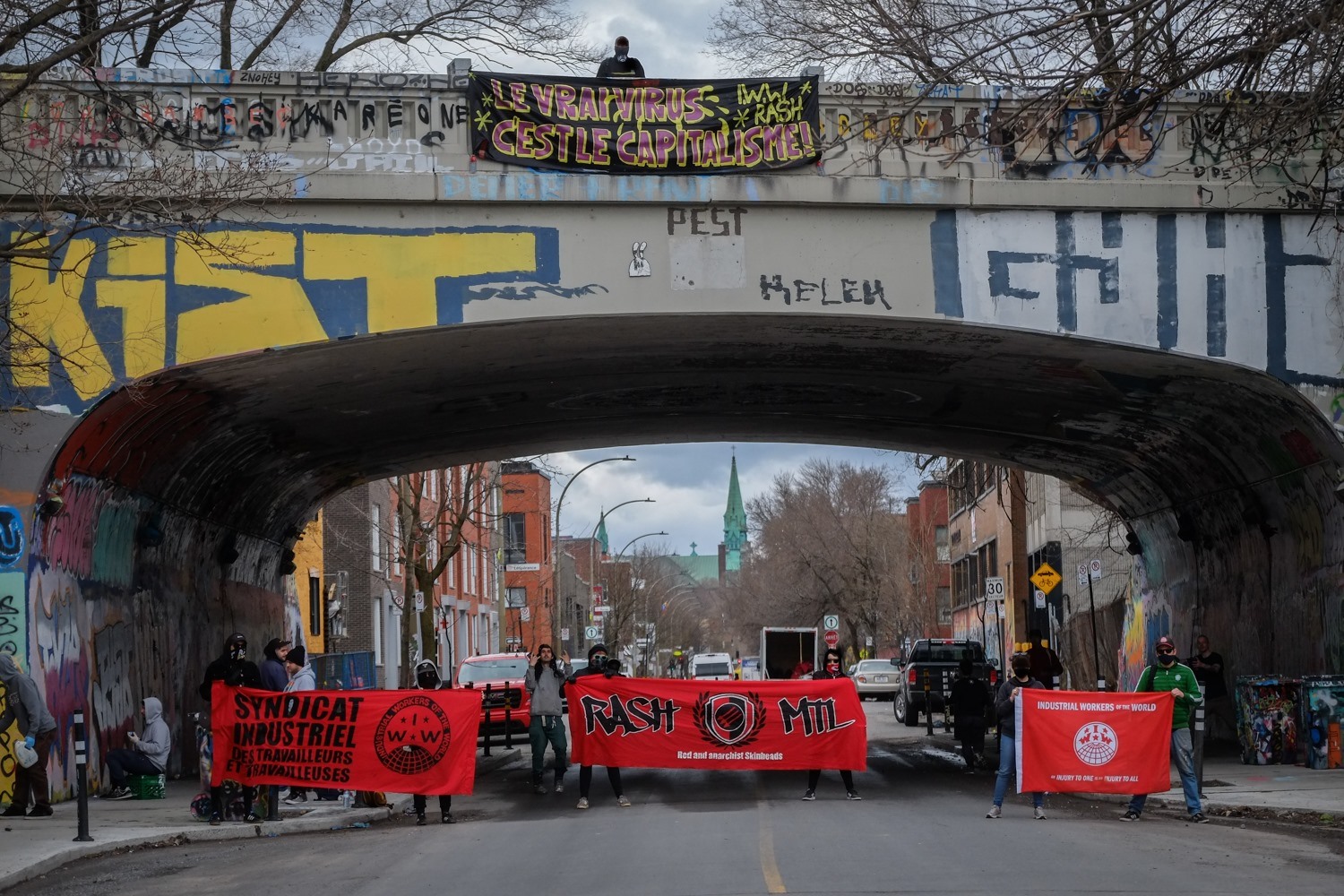 Visibility action taken from the following Facebook page.