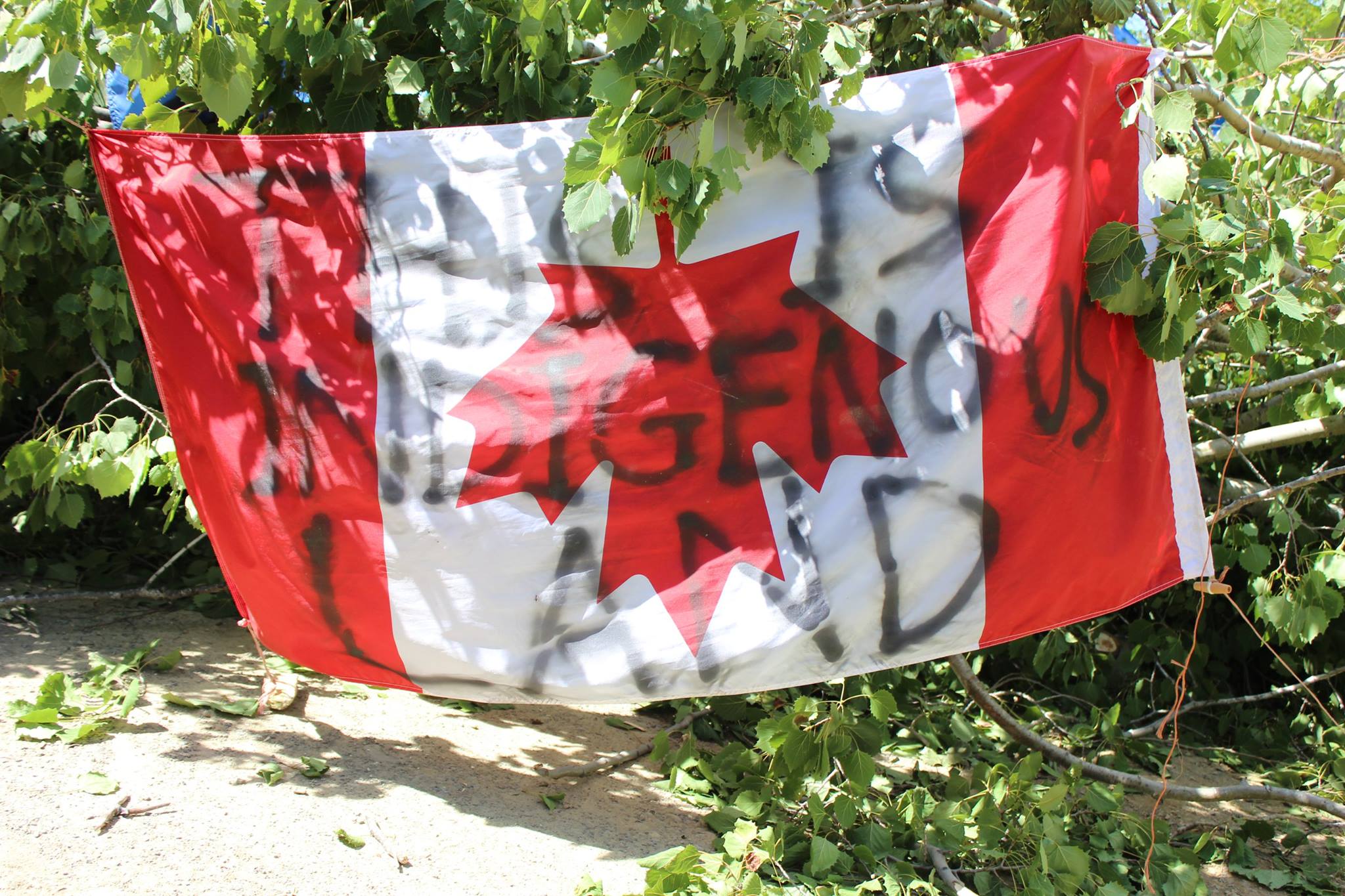 Our 7th District Overseers Tribal Council is in full support of the defenders at the Junex Galt protest site near Gaspé.
We have been in direct communication with the defenders in the past days and they attended our District Tribal council meeting last night in Listuguj asking for our support in the protection of our District lands, waters, fauna and wildlife.
We as the District Tribal Council members call for the support of these Defenders and for travel to the Gaspé protest site, we as Mi'gmaq peoples have a duty and obligation to also be the defenders and protectors of our Ancestral District territory. We cannot remain silent and condone any oil drilling within our territory that will poison our lands, waters, fauna and wildlife.
We ask you to join us this Saturday to be at the defenders' support camp [river camp] where they have invited our people to share with them a meal prepared by them to form and cement our alliance with them to defend our lands and resources from being damaged because of the oil drilling by Junex.
Yours,
Gary Metallic Sr., 7th District Chief, Gespegawagi, and the Listuguj Overseers Tribal Council sub chiefs and family members.
See the River Camp – Galt- Junex Facebook for directions and updates.