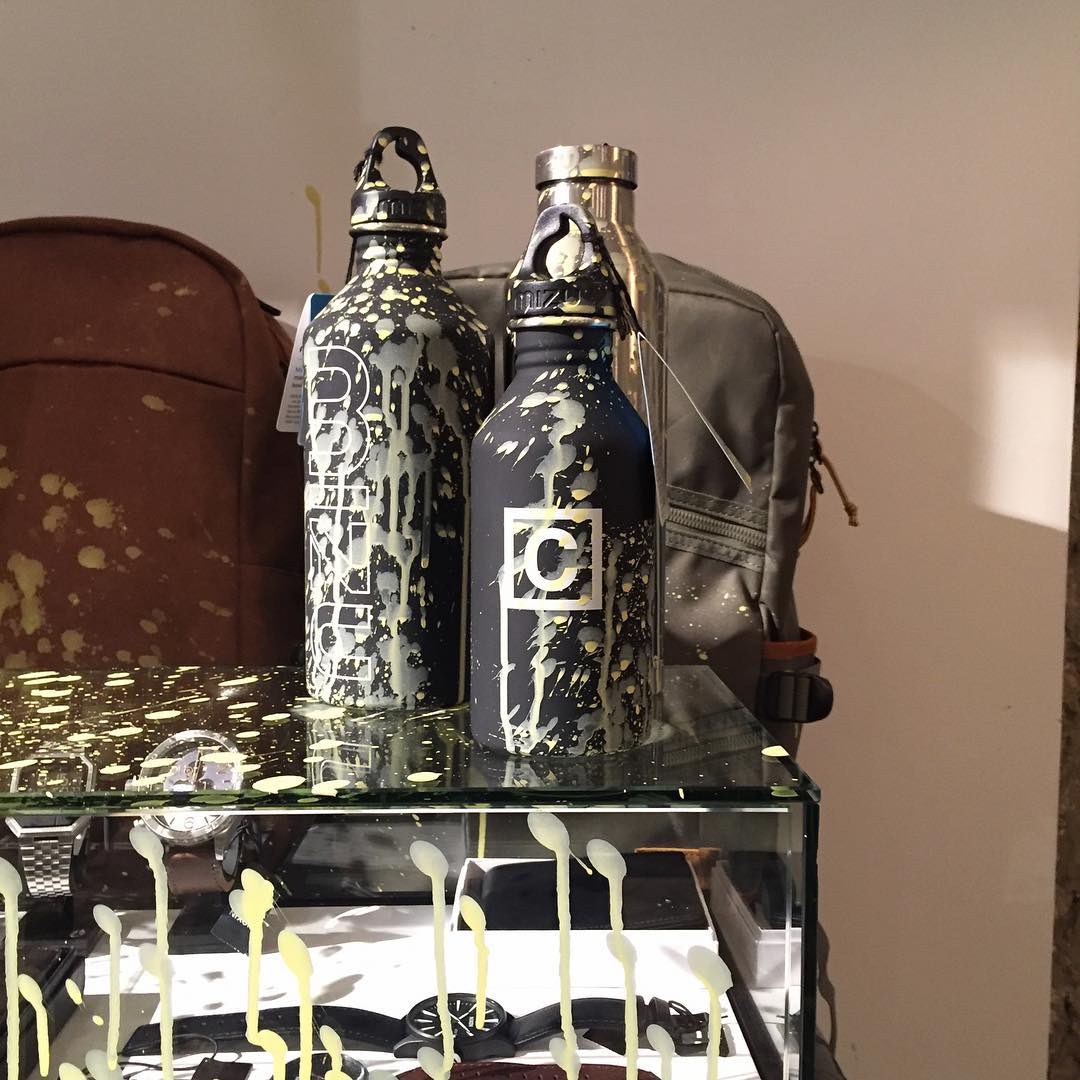 Anonymous submission to MTL Counter-info
In the early morning of Tuesday, December 22, we used chunks of porcelain to break a window of the yuppie clothing boutique at the corner of Notre-Dame and Delinelle in the Montreal neighborhood of St-Henri. We then used a re-purposed fire extinguisher to spray the interior of the store with vomit-colored paint, wrecking the merchandise inside.
Businesses like this one make the neighborhood more appealing to rich people, driving up rents and the cost of living, forcing people out of their homes, and drawing heightened social control to the places we live.
This action was in response to the call for a Black December. We chose this target because of all the obvious ways in which gentrifiers fuck with poor and rebellious people, and also in refusal of local politicians' Leftist discourse of mixité. We won't live peacefully alongside the individuals and businesses that are putting cops and security cameras on every corner and intensifying the power of bosses and landlords over our lives.
We invite others to step up attacks against the concrete forms that capital and social control take in their surroundings.