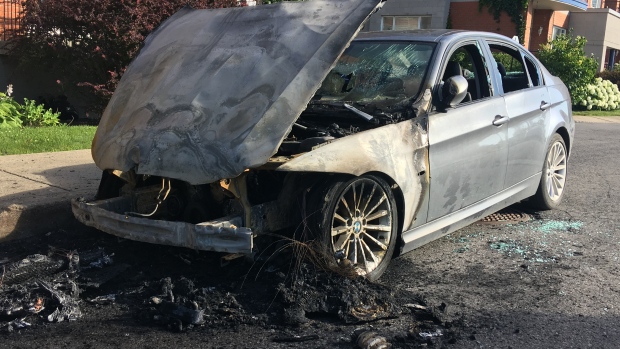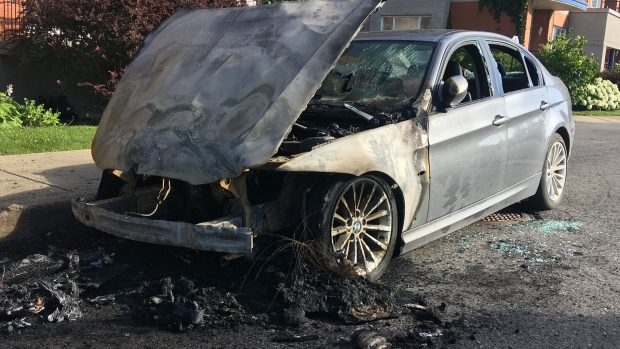 Anonymous submission to MTL Counter-info
Inspired by the riots in Hamburg, we burned two luxury cars outside of a condo in St-Henri during the night of July 13. In a neighbourhood where people have to choose between food and rent, don't be surprised when we set fire to your flagrant displays of class privilege.
We used a simple method: fire sticks half-covered in fire-paste. All the material can be found in a camping store. We lit the fire-paste covered end and placed it in the top corners of the car's grill, between the headlights. We used two sticks per car. The fire is mostly invisible until plastic or motor oil catches fire, giving you time to leave unseen. Be careful: the fire can easily spread to cars parked close-by.
The police who violently enforce gentrification had these encouraging words to say:
"[Montreal police Cmdr. Sylvain Parent] said police have increased their visibility in the neighbourhood in response to the attacks, but it's hard to stop people who want to commit crimes. "If there's someone who wants to do something and they see a police officer pass, they'll wait until we pass by," he said. "If they really want to do something, they'll do it anyway."
Until next time,
Black Masked Winners (BMW) / Anarchistes Uni.es Dans l'Insurrection (AUDI)