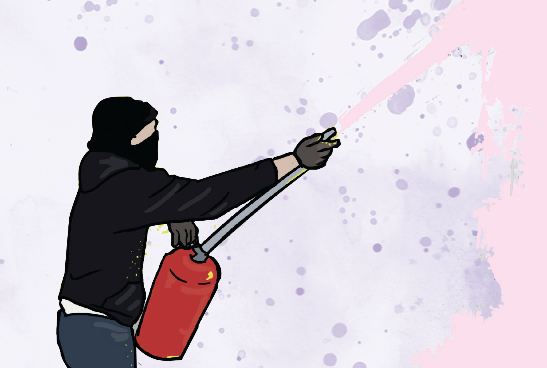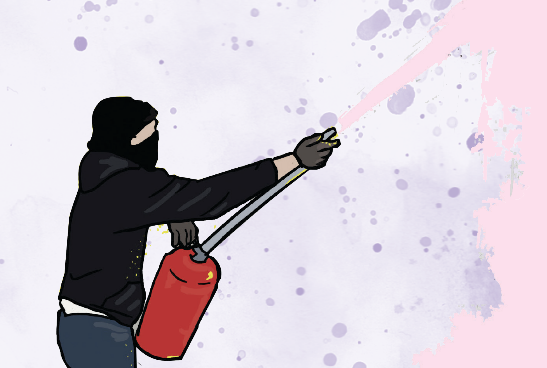 Anonymous submission to MTL Counter-info
On November 7th, early in the morning, we broke the store window of PSP Corp, a manufacturer and distributor of police and security equipment that supplies police forces in the Montreal area. We then sprayed blue paint all over their merchandise with the help of a fire extinguisher. This action was at once anti-racist, against the police, and against the private security companies that are complicit in police infrastructure in our neighborhoods. The police and their supporters are on the front lines of the violent maintenance of the white supremacist social order and the colonial authority of the state and of capitalism. Following the rise of the far right in Quebec, the police has defended racists and allowed them to spread their hate. The far right supports and encourages the maintenance and expansion of the police state and the surveillance measures that systematically target racialized and working-class people. Smashing PSP Corp.'s window and destroying their merchandise is a way of fighting back against surveillance and police infrastructure in our neighborhoods.
This action was carried out in the lead-up to the large demonstration against racism and hate of November 12th. Racism exists in Quebec. Security and surveillance technologies and the industries that grow around them belong to a state and a society built on exploitation, white supremacy, and patriarchy, and all of it on stolen land.