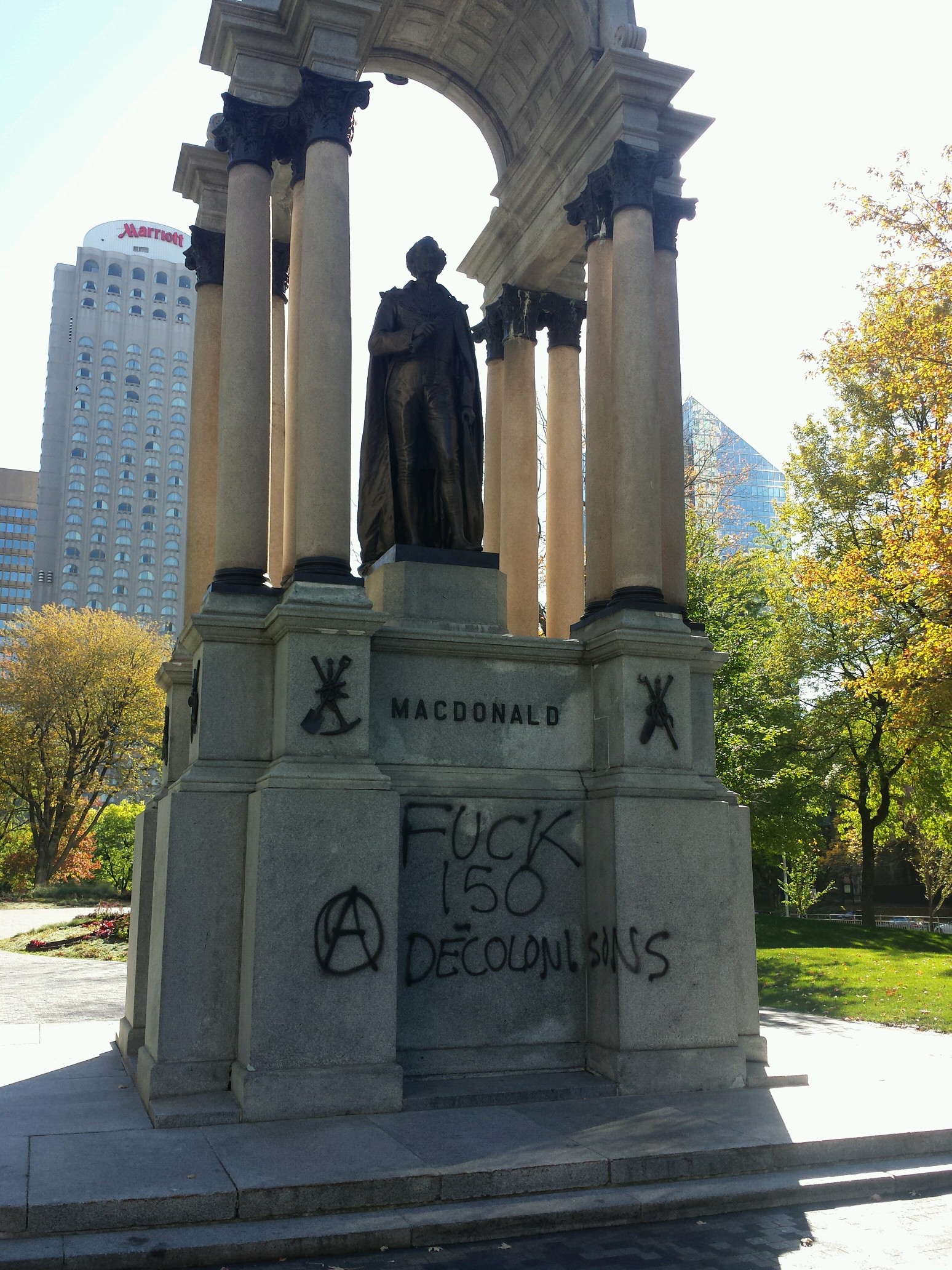 Anonymous submission to MTL Counter-info
October 11th, 1869: A hundred and forty-eight years ago to this date, Louis Riel led a group of Métis to confront land surveyors sent by the newly confederated Canadian state. The surveyors came to define new property lines as a first step in Canada's control over the Red River territory. This group of Métis physically stopped their work while Riel informed them, "you go no further." So began the Red River rebellion, an inspiring moment in the long, ongoing history of Indigenous initiatives to fight against and survive the spread of colonialism and its genocidal violence across the continent.
We are non-Indigenous anarchists who chose to commemorate this important day in the history of anti-colonial resistance by vandalizing the John A. MacDonald monument in Place du Canada, Montreal. We spray painted Ⓐ FUCK 150 DÉCOLONISONS
The year 2017 marks canada's attempts to celebrate the past 150 years of its existence. These efforts include the state trying to position Indigenous peoples within this distorted narrative of nation-building founded upon stolen land, attempted genocide and assimilation. In the face of this ongoing colonial nightmare we see only one way forward: decolonization and the end of canada.
Long live the Indigenous peoples of Turtle Island!
Ni frontière, ni état, ni québec, ni canada!
None are free until we all are free!