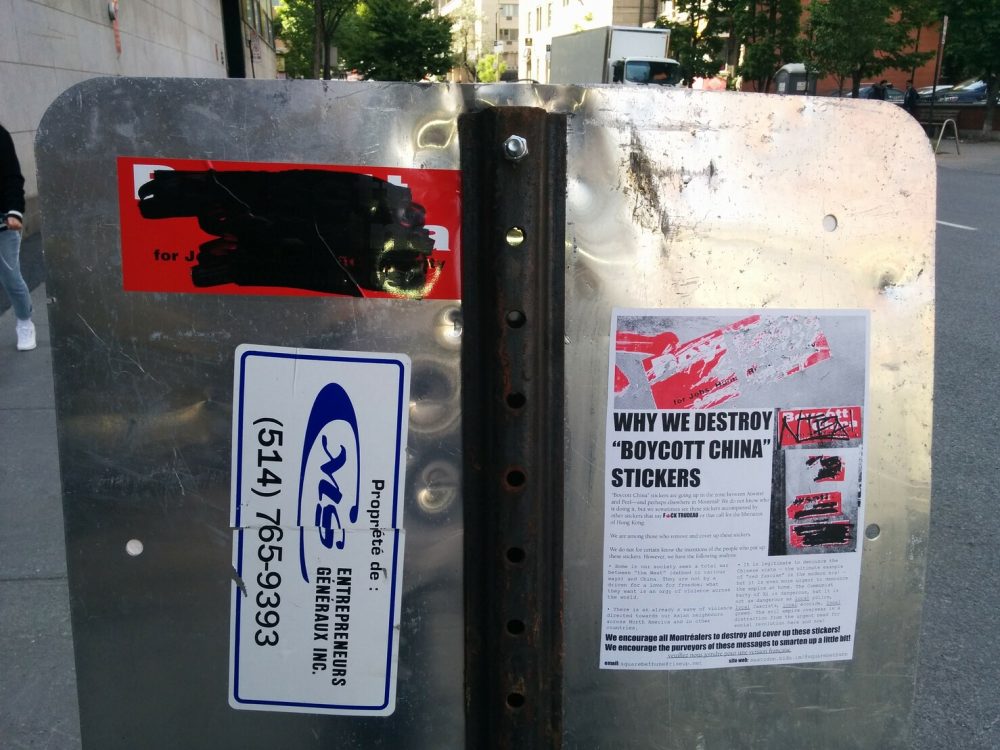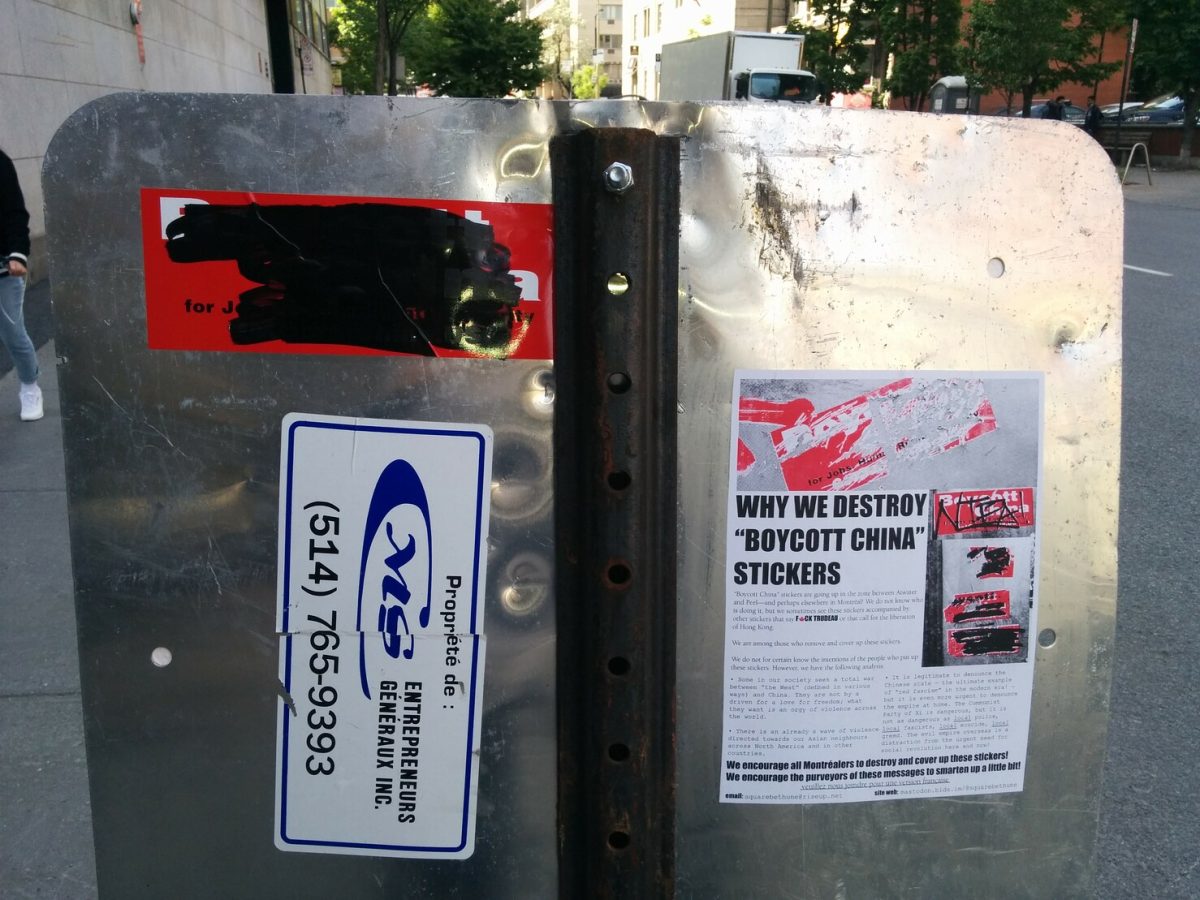 Anonymous submission to MTL Counter-info
"Boycott China" stickers are going up in the zone between Atwater and Peel — and perhaps elsewhere in Montréal! We do not know who is doing it, but we sometimes see these stickers accompaned by other stickers that say FUCK TRUDEAU or that call for the liberation of Hong Kong.
We are among those who remove and cover up these stickers.
We do not know for certain the intentions of the people who put up these stickers. However, we have the following analysis:
Some in our society seek a total war between "the West" (defined in various ways) and China. They are not driven by a love for freedom; what they want is an orgy of violence across the world.
There is already a wave of violence directed towards our Asian neighbours across North America and in other countries.
It is legitimate to denounce the Chinese state — the ultimate example of "red fascism" in the modern era! — but it is even more urgent to denounce the empire at home. The Communist Party of Xi is dangerous, but it is not as dangerous as local police, local fascists, local ecocide, local greed. The evil empire overseas is a distraction from the urgent need for social revolution here and now!
We encourage all Montréalers to destroy and cover up these stickers!
We encourage the purveyors of these messages to smarten up a little bit!
For more info: https://mastodon.bida.im/@squarebethune