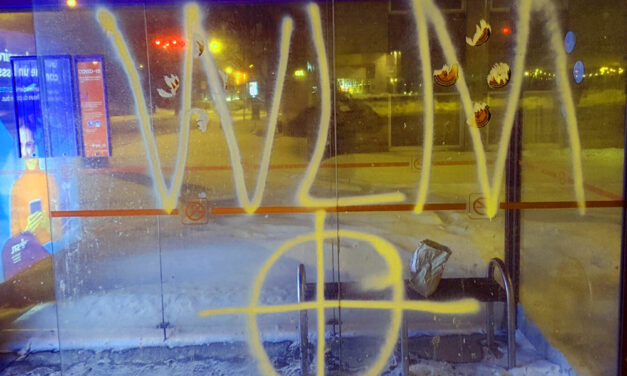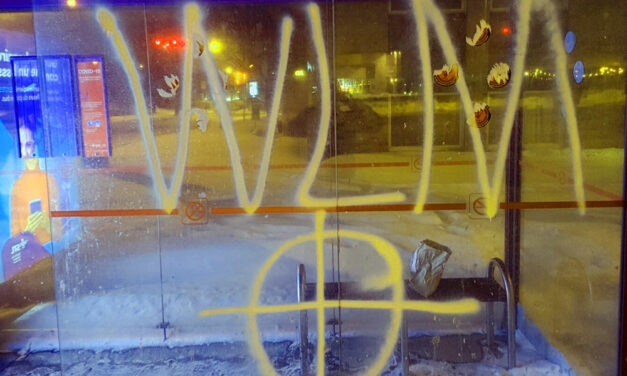 Warning: This article includes screenshots of chat room conversations and visual elements of an antisemitic and racist nature.
White Lives Matter (WLM) is a neo-Nazi initiative that over the past year has spread to a number of areas in the US and Canada, as well as to New Zealand, Australia, the Netherlands, and elsewhere in the world. The network's first documented action was a series of decentralized demonstrations on May 8, 2021. The low turnout for these events led some observers to conclude that the undertaking had failed, but that optimistic assessment proved premature, as the network continued to grow, with an increasing number of actions over the past year.
WLM signals an attempt to reconsolidate the neo-Nazi milieu via decentralized chat rooms on the Telegram app. This approach is in part an effort to circumvent various obstacles, ranging from censorship on the major social media platforms to doxxing and other forms of resistance from the antifascist movement, as well as eventual criminal prosecution. It also parallels the international tendency amongst neo-Nazis towards clandestine, decentralized, and "leaderless" forms of activism, a trend with roots stretching back to the 1970s. Over the years, this has given rise to the "accelerationist" current and the increased prevalence of "lone wolf" mass murderers.
The WLM project also reflects substantial frustration with the marginal status of the neo-Nazi far right and a desire to move beyond the current subculture and the ideological quarrels among different tendencies and to form an activist network able to exercise genuine influence.
Although WLM is beyond any shadow of a doubt a neo-Nazi phenomenon, the American organizers' original intent was to soften the movement's image, which concretely translated into a superficial reticence to openly identify with the Nazi legacy or to use the swastika or other Nazi symbols in public discussions or on the stickers that the movement's activists put up in public. Participants were also instructed (an instruction they often ignored) not to discuss the "Jewish question" or to encourage violence on public channels. Despite this, the chat rooms are completely saturated with Hitler memes, explicit references to historical Nazism, and unbridled racism of the most extreme variety—jokes about lynching Blacks, Holocaust denial videos, discussions asserting that Jews are not human and must be exterminated, etc.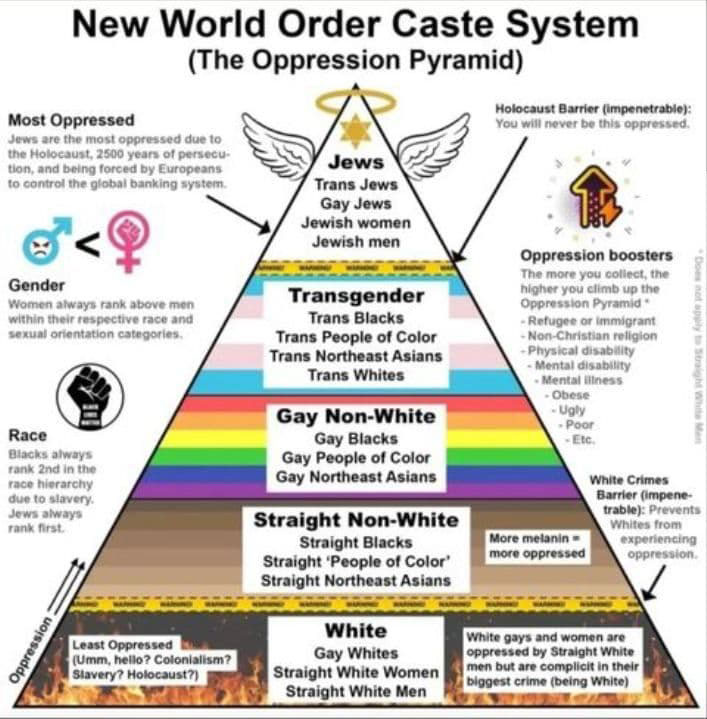 WLM is not a formal organization; each local group has its own Telegram channel moderated by its own admin or admins. Nonetheless, it is a well-coordinated project, many of the channels having been created in 2021 by a small original group, which then sought out activists in each region to act as admins. Propaganda promotes shared methods and goals, and dates for actions and decisions regarding "messaging" appear to be centralized.
Telegram channels can be strictly unidirectional (like an email newsletter, with the content entirely determined by the admin), or they can take the form of an open chat, somewhat in the style of a public Facebook group. In many cases, the unidirectional channels include a parallel chat room – this is the basic structure of the WLM regional groups. Once these virtual spaces were established, the participants were encouraged to print WLM posters and stickers (typically, different variations on the central racist theme of the "great replacement" and the oppression of whites at the hands of other groups), to coordinate outreach and propaganda campaigns, and to take photos of their actions and post them on Telegram to encourage other people to also get involved.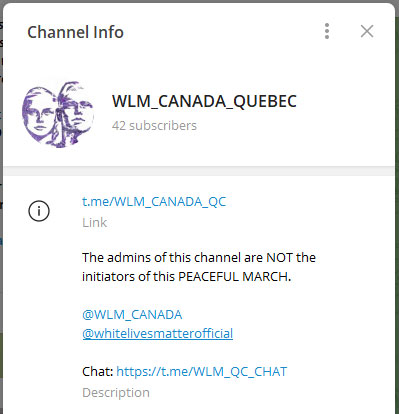 Some WLM outings have received coverage in the Canadian media (e.g., posters in Kitchener-Waterloo, Ontario and New Battleford, Saskatchewan; in Toronto, where they have joined demonstrations against public health measures; see also the recent report on WLM activities in Montreal in Pivot), but mostly they have gone unnoticed. In some cases, local groups have met in person to coordinate more ambitious actions, e.g., banner drops in public areas.
This structure and approach is not unique to WLM; it is also shared by various other groups on the far right at the present time. Telegram provides a platform that allows individuals to get involved according to their own comfort level, and to become integrated into a community of sorts, with no need to meet or talk to anyone in person, all the while being encouraged to develop activities suited to their own capabilities.
As of this writing, many WLM channels are to all intents and purposes dormant, with less than a dozen members. Meanwhile, some groups in the US have taken their activities off the internet and into the streets in the form of banner drops, organized outings, leafletting, etc. In the areas where it is most active, WLM has been entwined with other neo-Nazi groups, such as the Folkish Resistance Movement (whose propaganda has been distributed in Saskatchewan and Alberta),[1] the Canada First group in Ontario, which received a certain amount of visibility at the so-called "Freedom Convoy" in Ottawa, and the attempt to set up a group called "Nationalist 13" ("13" symbolizing "anti-communist") in southern Ontario.
Examining the WLM's internal chat logs, obtained from comrades with Cornvallis Antifa, it appears that in Canada the user known as "McLeafin" was brought on board by the US organizers in April 2021. He then set up a number of channels for different provinces and proceeded to seek out recruits to act as admins.