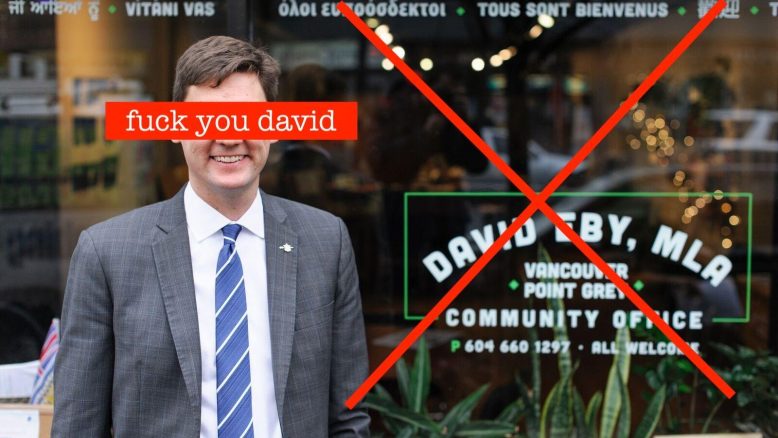 Anonymous submission to MTL Counter-info
Last Wednesday, David Eby, the Attorney General of BC, fucked up by approving criminal prosecution of contempt charges against Wet'suwet'en land defenders and their supporters. We helped him re-decorate his office in recognition of his poor choices.
Early Tuesday morning, we smashed the glass of his fancy Kitsilano office. We left behind messages demanding that the charges be dropped. Eby and his prosecutors have no jurisdiction in Wet'suwet'en territory. Eby and all "canadian" politicians should understand they are watched and their racist decisions will always have consquences.
#AllOutForWedzinKwa #KillTheDrill