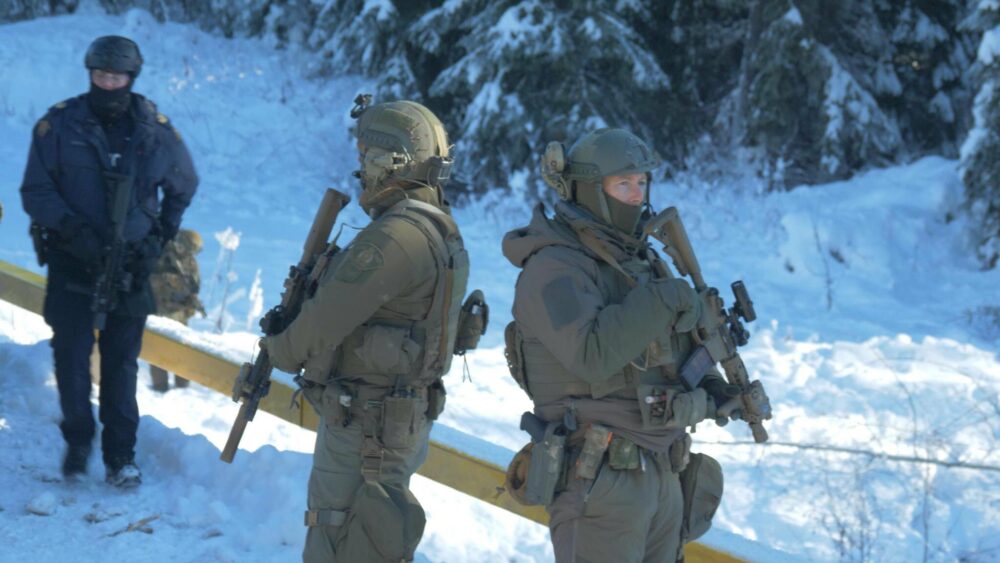 From Gidimt'en Checkpoint
For the fourth time in four years, we have received information that dozens of militarized RCMP are en route to Wet'suwet'en territory to facilitate construction of the Coastal GasLink pipeline and to steal our unceded lands at gunpoint. We continue to hold the drill pad site, where Coastal Gaslink plans to tunnel beneath our pristine and sacred headwaters.
Two charter planes from Nanaimo have touched down in the town of Smithers on unceded Cas Yikh territory. RCMP have booked up local hotels for the next month. We have also received word from the Union of BC Indian Chiefs that the C-IRG unit of the RCMP – the paramilitary unit that protects private industries who are seeking to destroy Indigenous lands – are being deployed onto our lands.
We need boots on the ground and all eyes on Wet'suwet'en territory as we continue to stand up for our lands, our waters, and our future generations! If you can't be here, take action where you stand – at investors' offices, RBC branches, or your local police detachment.