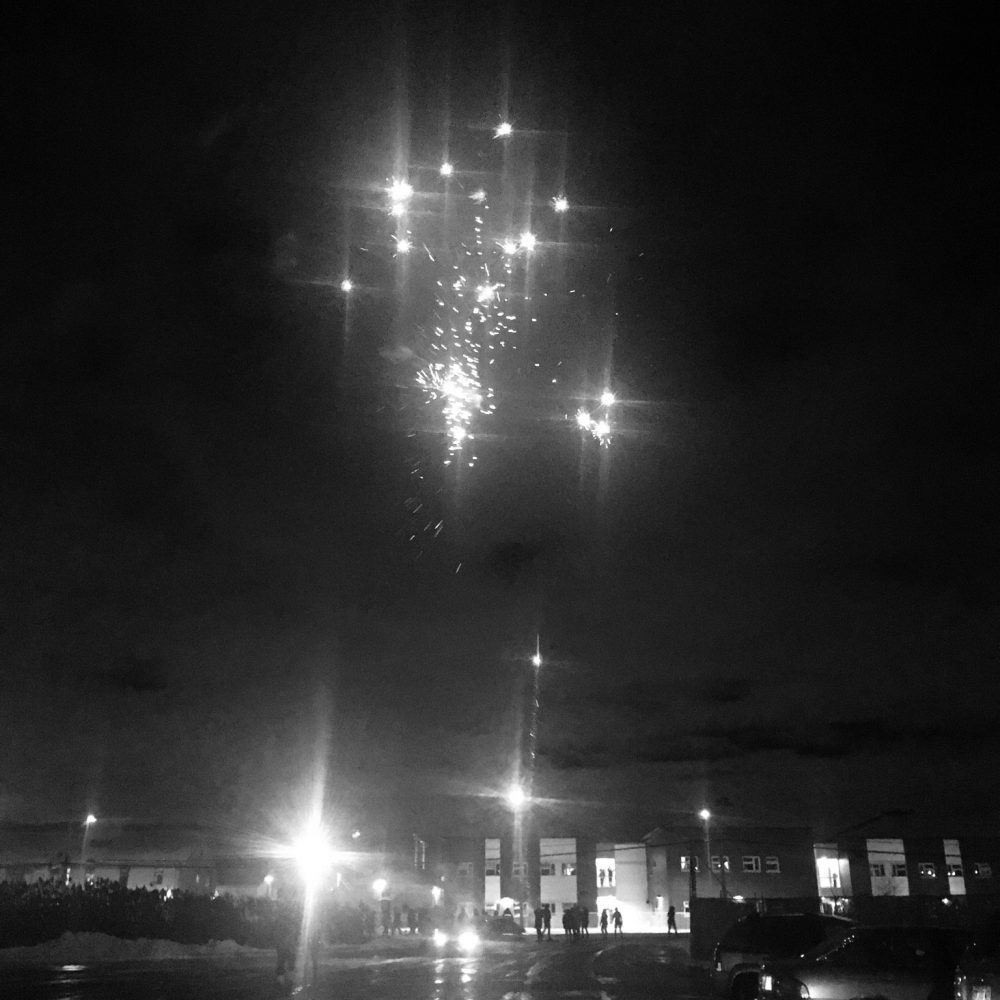 Anonymous submission to MTL Counter-info
Though there was no public call for a noise demonstration this year in so-called Montreal, around 50 people gathered anyways. We carried on the 10+ year tradition in this region of ringing in the new year alongside our friends and family on the inside. This year we only visited the minimum security federal prison for men in Laval, Quebec – called the Federal Training Centre Minimum. It's the prison where we can always see people in the windows and where we know people inside can hear us and see all our fireworks. We banged on pots and pans, yelled greetings, and set off a record number of fireworks.
This year has been intense for a lot of people, but especially those in prison. Though the Federal Training Centre Minimum did not see a SARS-CoV2 outbreak behind bars, its twin institution – the Federal Training Centre Multi Level did, with one prisoner dying of Covid-19 there in the summer time. Prisoners at both institutions have endured months of lockdown, with no visits from family, no group activities, and limited or no access to the gym and the library. For these reasons, it was extra important for us to visit on New Year's Eve. We needed prisoners to know that we have not forgotten them.
Solidarity to all prisoners, including in the migrant prisons! #FreeThemAll
Solidarity to all those facing repression for participating in the 2020 uprising in the wake of the deaths of George Floyd, Breonna Taylor, Rayshard Brooks, and more. #AmnestyForAll #BlackLivesMatter
For a world without prisons and the system that needs them.