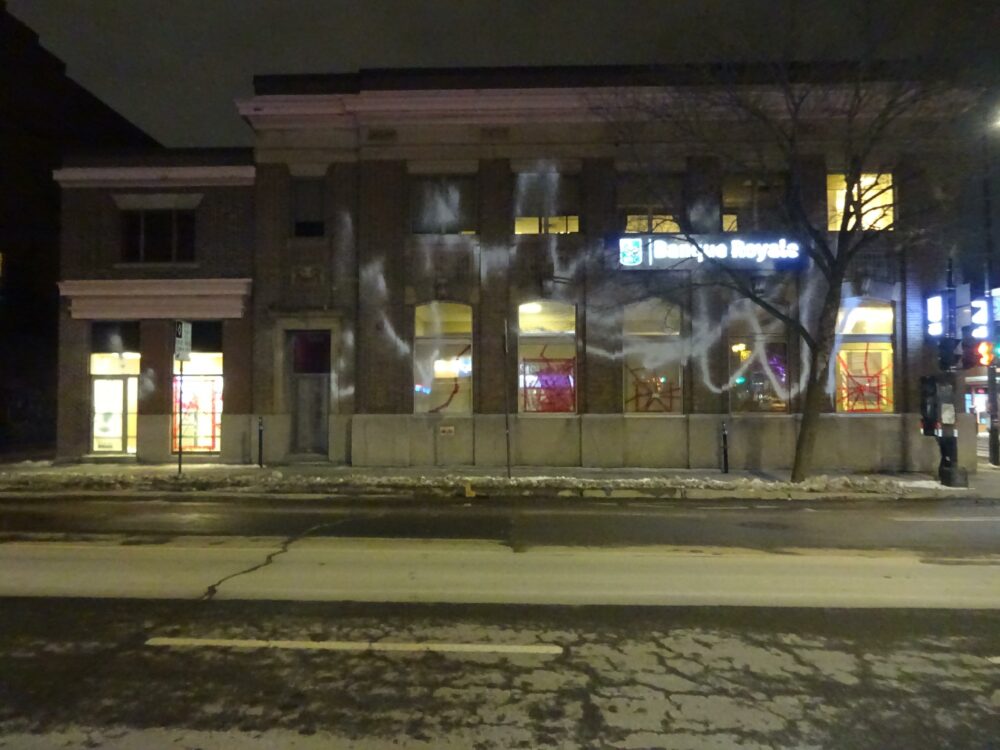 Anonymous submission to MTL Counter-info
We went out last night to do a fire extinguisher paint job on the facade of the RBC branch located at the corner of Mont-Royal and Papineau in so-called "Montreal". In the context of the call by the Gidimt'en clan for an international week of action to defund Coastal GasLink, we acted in solidarity with the Wet'suwet'en who continue to defend their Yintah and who recently re-established Coyote Camp. Our solidarity will not be interrupted by the new lockdown in progress here.
Solidarity with the Wet'suwet'en, Coyote Camp, and land defenders.
Fuck CGL, fuck the RCMP, fuck RBC, down with Canada!