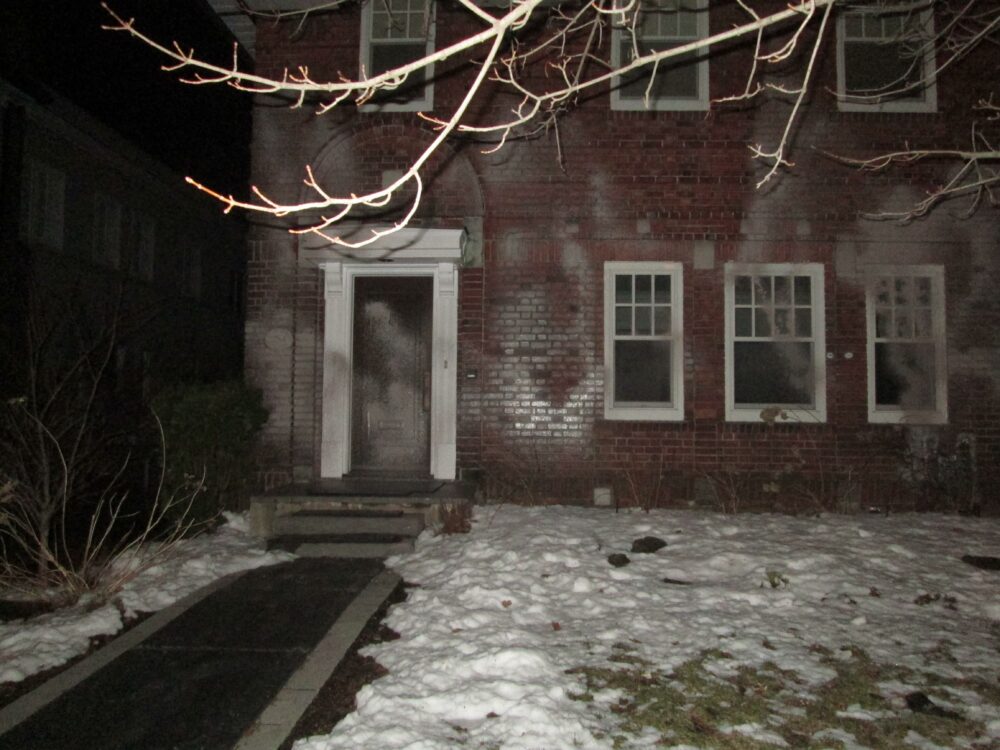 Anonymous submission to MTL Counter-info
Over the past 2 months, the RCMP has ramped up their continued harassment and intimidation of the people living at and defending the Yintah from CGL, at km 44 camp, on Gidimt'en territory. A few days ago, cops decided to arrest someone, using the pathetic excuse of "mis-identification".
We believe that active solidarity is always important, even more so when our comrades are facing repression. This solidarity can be expressed through easy attacks, which break the isolation and fear that the state tries to trap us within. Those involved in funding the pipeline have names and addresses. They might not always be esay to find, but usually, they are the ones trying to protect their peace and tranquility tucked safely away in big houses, far from the social war they are a part of.
With this in mind, and rage in our hearts, this past wednesday we decided to spend the evening in the streets of Westmount. Using a fire extinguisher filled with paint, we had a good time vandalizing the facade of the house at 734 avenue Upper Lansdowne where Nadine Renaud-Tinker, RBC Quebec president lives.
Solidarity with the Wet'suwet'en, and all those defending the Yintah from CGL.
Solidarity with comrades at km 44!
Fuck RCMP, RBC, and CGL!
Some anarchists