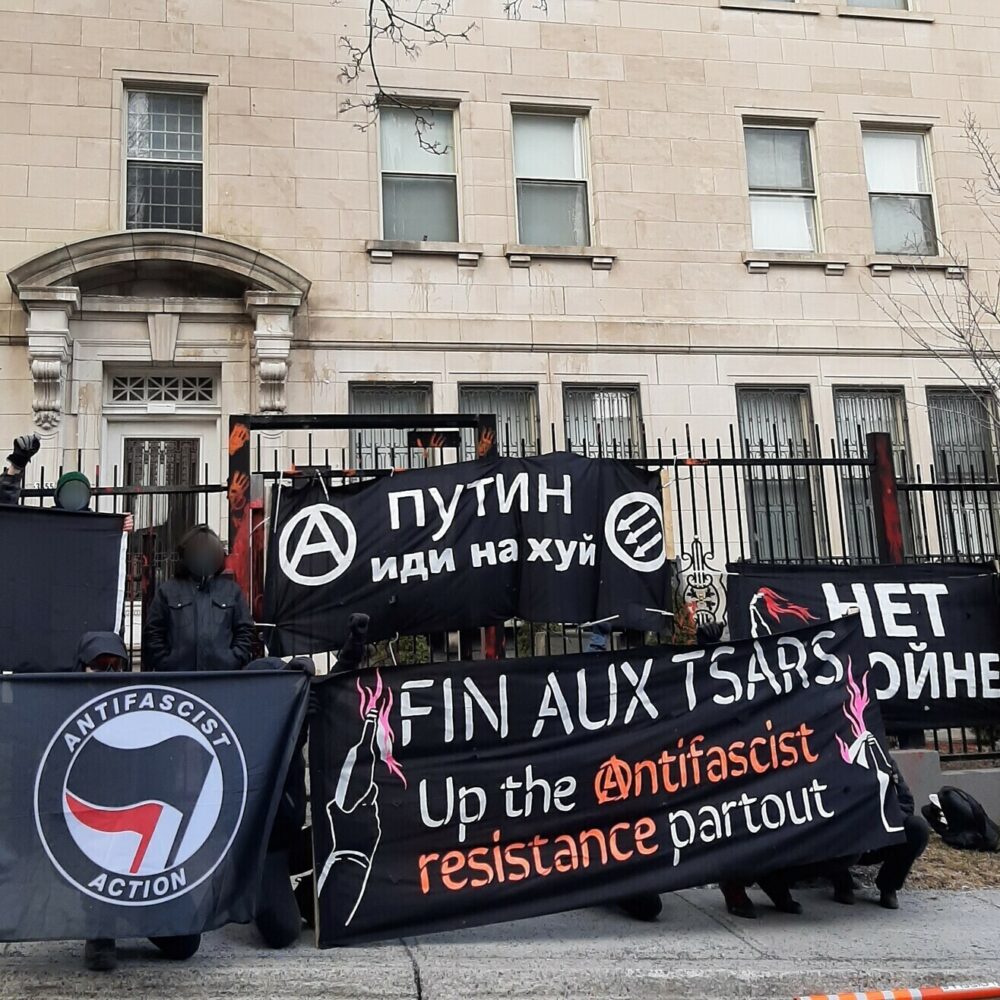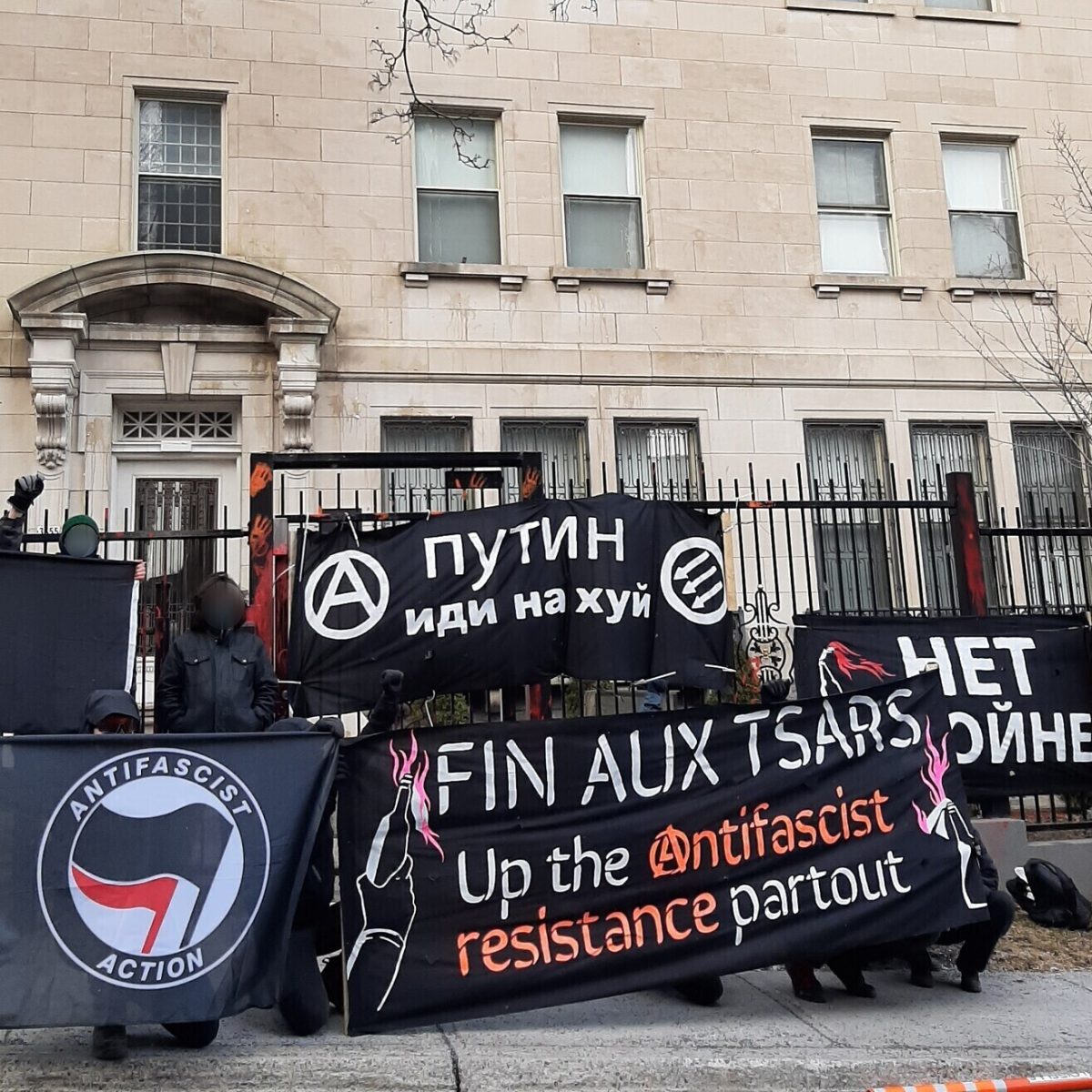 From No Borders Media
(March 27, 2022) A small group of Montreal-area anarchists gathered downtown earlier today, and marched to the Russian consulate in solidarity with anti-fascists and the anti-war movement in Ukraine, Russia and Belarus. Protesters held up banners reading (in a mix of English, French and Russian): "No to war!", "Putin: Fuck Off!", "No more Tsars! Up the anti-fascist resistance everywhere!", and "Solidarity with Ukrainian and Russian war resisters". At the consulate, whose gates were already vandalized with red paint, protesters attached the banners, and read a communiqué from an anti-war action in Moscow. Before leaving, a few protesters egged the front of the consulate.
Solidarity with people resisting war and occupation, not with states, not with any fascists, and not with NATO.
(Photo and report by No Borders Media)
facebook: www.facebook.com/NoBordersMediaNetwork/posts/1208123346261692
instagram: www.instagram.com/p/CboaPmlMlmK
twitter: https://twitter.com/NoBordersMedia/status/1508283489971494912