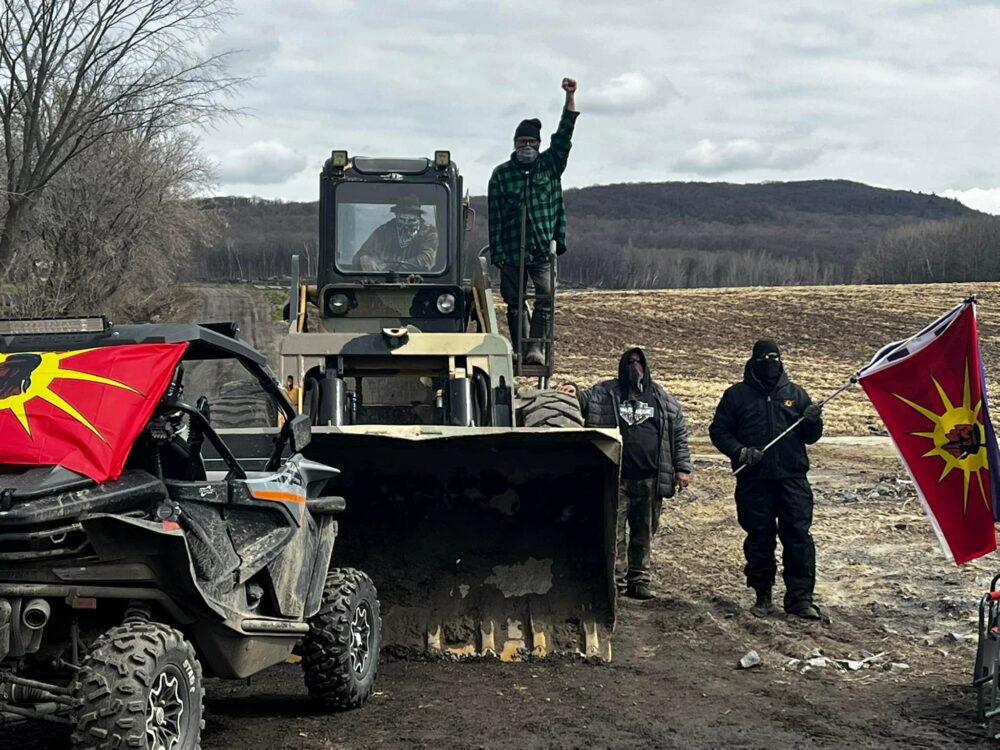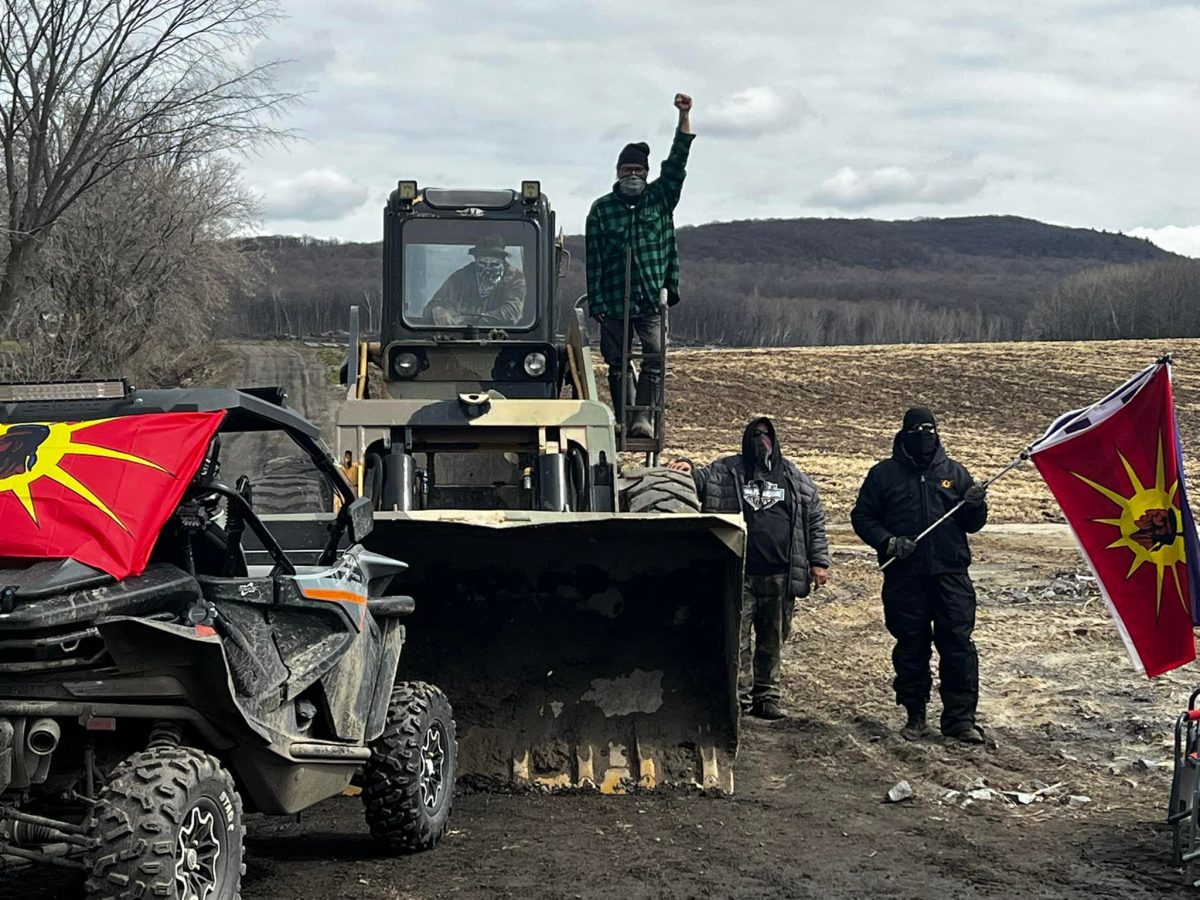 From No Borders Media
Indigenous Land Defenders in the community of Kanehsatake planted the Haudenosaunee Confederacy flag on a contested piece of land to let the public know that the land will be reclaimed.
The action was undertaken [the morning of April 27th] on a 200 acre parcel of land in the middle of Kanehsatake, near Little Tree Gas. There has been a controversy over the land for the past six to seven years, especially after at least an acre of bush line was cut.
The land was supposed to be sold to the Mohawk Council of Kanehsatake (MCK), but that sale never happened, and community members have learned that instead the land has been sold to a private company: Vegibec Inc.
The planting of the flag and the presence of community members is a message to let the public know the land will be reclaimed. For now, community members are monitoring the situation, but a callout for outside solidarity might be made in the near future.
Report by @NoBordersMedia, based on first-hand information by a local community member on-site. See the Twitter thread for more photos.