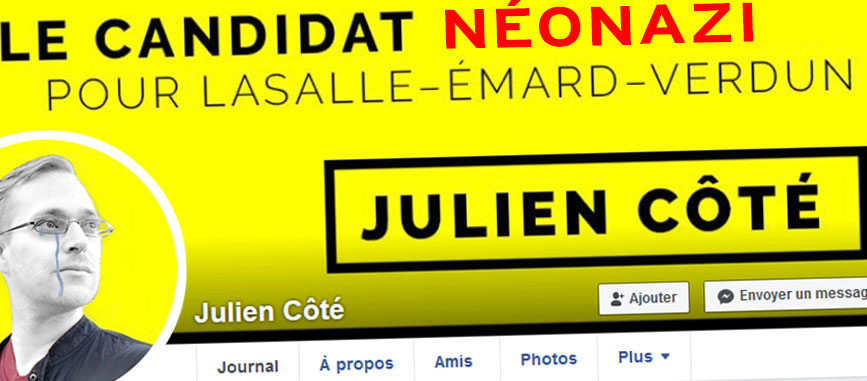 This White Nationalist is Still Employed by Immigration, Refugees and Citizenship Canada
Thanks to the diligent efforts of antiracist militants and a local network of antifascist sympathizers, Montréal Antifasciste is in a position to confirm that the independent candidate who ran in LaSalle-Émard-Verdun, Julien Côté (Lussier), is a longstanding white nationalist activist, an active participant in a number of alt-right (neo-Nazi) chatrooms, a key alt-right organizer in Montréal and across Canada… and an employee of Immigration, Refugees and Citizenship Canada.
Last October 15, six days before the Canadian federal election, the CBC published an article about the independent candidate in LaSalle-Émard-Verdun, Julien Côté. Until last year, Côté was the national spokesperson for ID Canada, an "identitarian" organization the CBC called "a known white nationalist and xenophobic group" that notably adheres to the "great replacement" thesis that is so very popular with right-wing extremists. (This murky theory has, among other things, motivated a number of fascist massacres in recent years, including those in Christchurch and El Paso.)
We must humbly acknowledge that we had missed Julien Côté's candidacy until the CBC article was published. Unfortunately for Côté, however, once a national spotlight was shined on his candidacy, we remembered his role in Montréal's alt-right milieu and were prompted to dig a bit deeper…
In the hours after the article was published, a number of social media posts from Montréal Antifasciste and other antifascists and antiracists revealed his close links with the far right,[1] which put Côté under so much pressure that he felt obliged to engage the services of Shawn Beauvais-MacDonald as "security" for the door-to-door stumping he had planned for Verdun on October 19.
It's amusing, that after denying being a racist on every available platform, Côté saw fit to engage the services of a notorious Nazi. He probably had good reason to call for reinforcements, given the spontaneous neighbourhood mobilization to directly confront Côté and his henchman, but nonetheless his choice of bodyguard left a lot to be desired if the candidate actually wanted to sanitize his campaign.
A resident of Côté's riding explained to us why she along with others felt it was necessary to mobilize in the wake of the CBC's revelations:
"For us, it's clear that Julien Côté used his campaign as a pretext for recruiting sympathizers. His phone number was on the posters, and he conducted a street-level campaign with invitations for coffee and a chat. He also infiltrated all of the neighbourhood citizen websites, and his own website invited internet users to make contact privately for a detailed explanation of his electoral programme. We moved quickly to expose Côté for what he is and limit his traction. We also contacted Montréal Antifa, because it quickly became clear that this wasn't just a neighbourhood issue, and it was important that his activity be tracked."
We can only applaud this grassroots initiative and gladly acknowledge that this article may well never have been written were it not for the diligence and panache of the residents who wrote us so that we could work on it together. That is exactly what a healthy antiracist and antifascist movement looks like.
From there, revisiting some of the info we had previously gathered on Côté, it was soon evident that the CBC's revelations were only the tip of the iceberg.
A Scrubbed Twitter Account (too little too late)
On October 20, the Twitter user @Un_Migrant revealed that the @Mox_Nisi account appeared to be Julien Côté's account. It obviously wasn't by happenstance that @Mox_Nisi had begun to promote Côté's candidacy with great enthusiasm… the very same day he announced his candidacy! Here's a series of screenshots that illustrate this curious "coincidence":
Confirming the Neo-Nazi Connection
In fact, it was no coincidence that Beauvais-MacDonald was the goon present to protect Côté from the rage of Verdun residents on October 19: if Beauvais-MacDonald represents the moronic and nasty element in Montréal's alt-right, Côté is obviously part of what passes for the intellectual vanguard of the white nationalist movement. The two likely met in 2016 or 2017 as part of the small group of alt-right activists involved in the Montreal Storm chatroom, which included other ethnonationalists (correctly described as the most recent heirs of the neo-Nazi historical tradition), including Gabriel Sohier Chaput, aka "Zeiger", Vincent Bélanger Mercure and Athanasse Zafirov, aka "Date".
Victim of his own ego, Côté was the primary architect of his own demise. By tracking the digital breadcrumbs he left trailing behind him over the years, we were able to establish beyond a reasonable doubt that Côté (b. September 22, 1981) used the handle "Passport" in the Montreal Storm chatroom and in other private Discord chatrooms reserved for vouched members of the Canadian alt-right (self-styled "leafs").
For obvious tactical reasons, we don't intend to enumerate all of the evidence we've collected, but the sum and nature of that evidence makes for a truly impressive dossier. When we compared Côté's avatar on his Skype account during the interview he gave to CityTV in January 2018 and the avatar chosen by "Passport" on Discord, we couldn't help but notice that it was the same illustration, Der Wanderer über dem Nebelmeer, a Romantic-era painting by the German Caspar David Friedrich. That is obviously a truly niche reference. But it was by following a link posted on Discord by "Passport" to a video of a conference with Jordan Peterson in Ottawa, where he was accompanied by Zafirov and where he asked Peterson a question, that we were able to confirm that the voice of "Passport," which can be heard on the audio track, is without a doubt Côté's voice.
His participation in various Canadian chatrooms and political projects show that Côté/"Passport" is more than just a key figure in the tiny alt-right scene in Montréal; he is also part of an alt-right community that is attempting to consolidate itself nationally. Notably, he was, according to the CBC report, at the heart of ID Canada, a groupuscule clumsily modeled on European "identitarian" movements like Generation Identity. (It was to defend an ID Canada poster in Edmonton that Côté, as the spokesperson for the organization, gave the interview to CityTV in January 2018. The slogan at the top of that poster read: "You Are Being Replaced.") But that's not all. He was also one of the key organizers of a national alt-right gathering held in Ontario in July 2017,[2] as well as one of the organizers of white nationalist professor Ricardo Duchesne's Montréal conference a month earlier. Côté has also attended alt-right gatherings in the US a number of times, including meetings of Richard Spencer's National Policy Institute.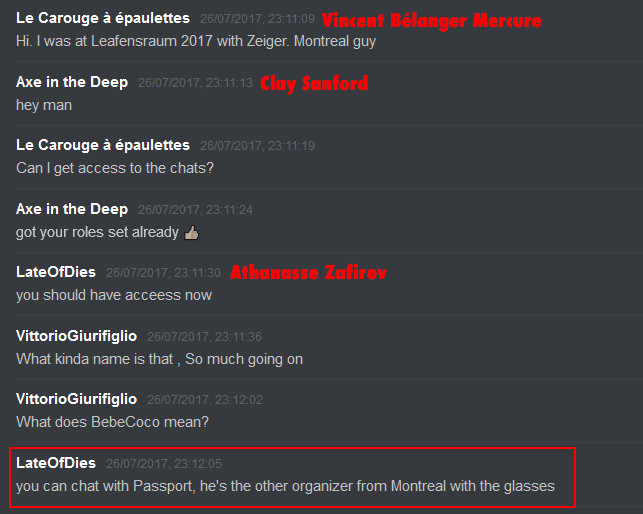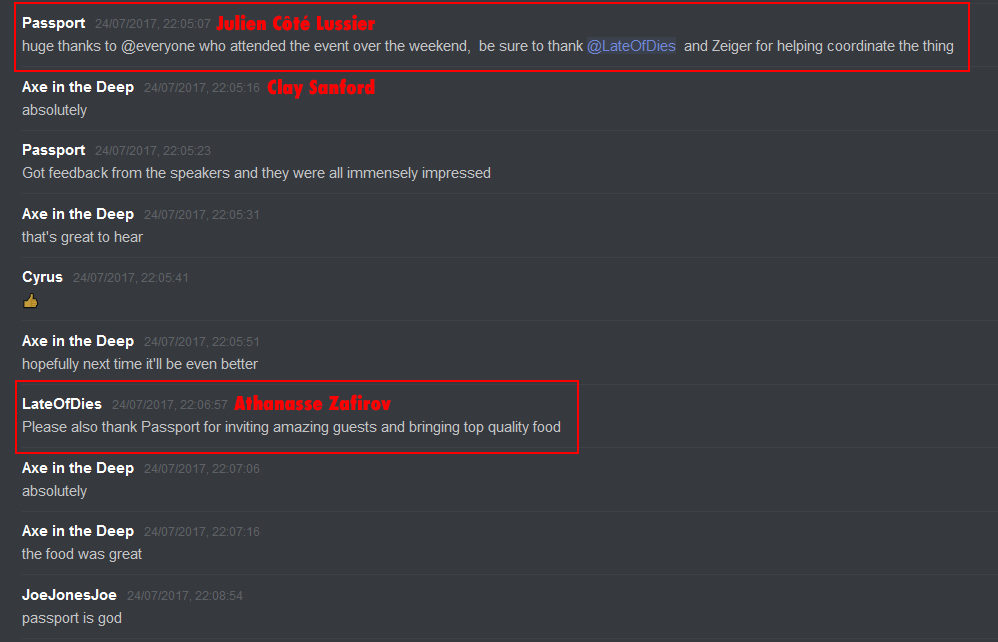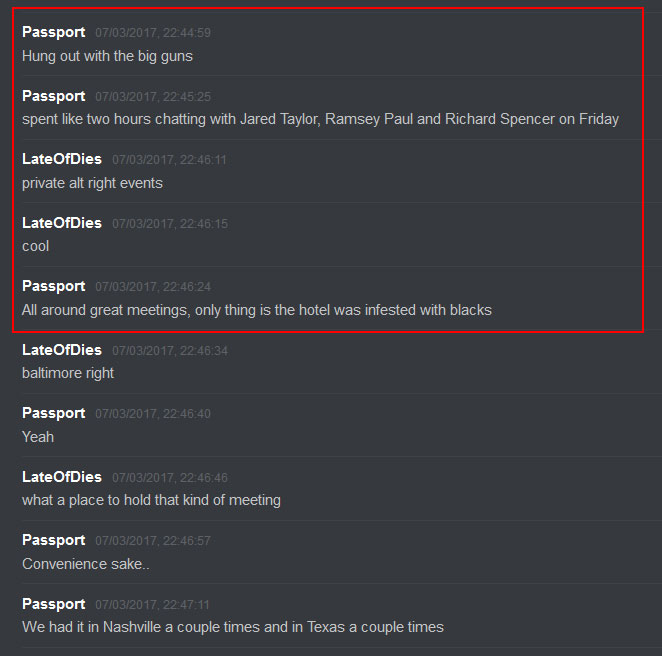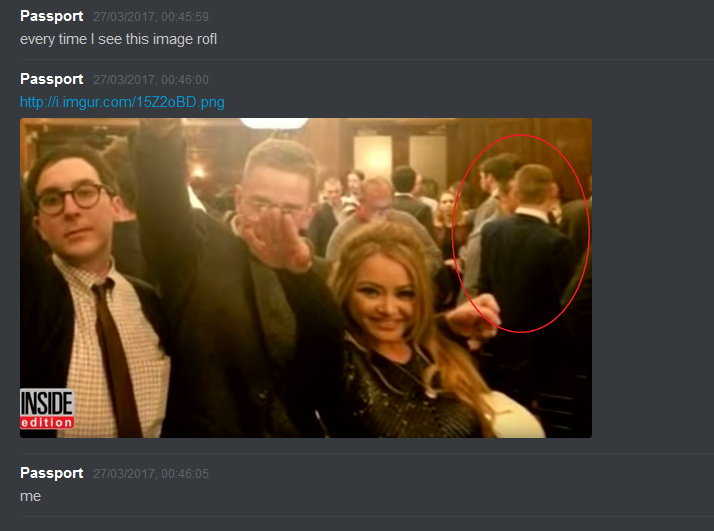 Both his virtual and practical activity make it obvious that Julien Côté, aka "Passport," played a primary role, alongside other known neo-Nazis, in an attempt to expand the white nationalist movement in Canada. But that's not the last surprise he has in store for us.
The Curious Story of the Anti-Immigration Activist Who Works for Immigration, Refugees and Citizenship Canada

Numerous internal sources confirmed for Montréal Antifasciste that Julien Côté is an employee of Immigration, Refugees, and Citizenship Canada. Not only has Côté crowed about it on Facebook (see screen captures below), but research of the Canadian government's Canada Gazette shows that the Public Service Commission "granted permission… to Julien Lussier… to seek nomination as a candidate… in the federal election in the electoral district of LaSalle–Émard–Verdun, Quebec." It turns out that his full family name is Côté Lussier. It would seem that hyphenated family names are a thing for neo-Nazis.
When digging a little further into Côté Lussier's past, you can imagine our surprise at discovering that he is well-versed in dirty tricks when it comes to anti-immigration efforts.
In September 2012, he and his partner, Magdalena Baloi-Lussier (Madi Lussier, who, among other things, acted as the official agent for Côté Lussier's electoral campaign) were removed from a list of witnesses invited to testify before a parliamentary commission on immigration when a NDP member of parliament discovered that the couple were responsible for an anti-immigrant website that espouses racist theories. According to a Toronto Star article:
"Sections of the site include one on so-called 'Chinafication' and 'Arabization.' There is also a video interview with Canadian white supremacist Paul Fromm and several from a conference of the 'racialist' group American Renaissance."
The archived version of the "Canadian Immigration Report" website and the content of their YouTube channel confirm the concerns of the committee members who convinced their colleagues to withdraw the invitation extended to the Baloi-Lussier couple.
As it happens, the nature of this website corresponds to another project that Côté Lussier wanted to start with his Nazi comrades from the Discord chatroom (the now-defunct website borderwatch.ca) to identify people irregularly crossing the Canada/US. Border.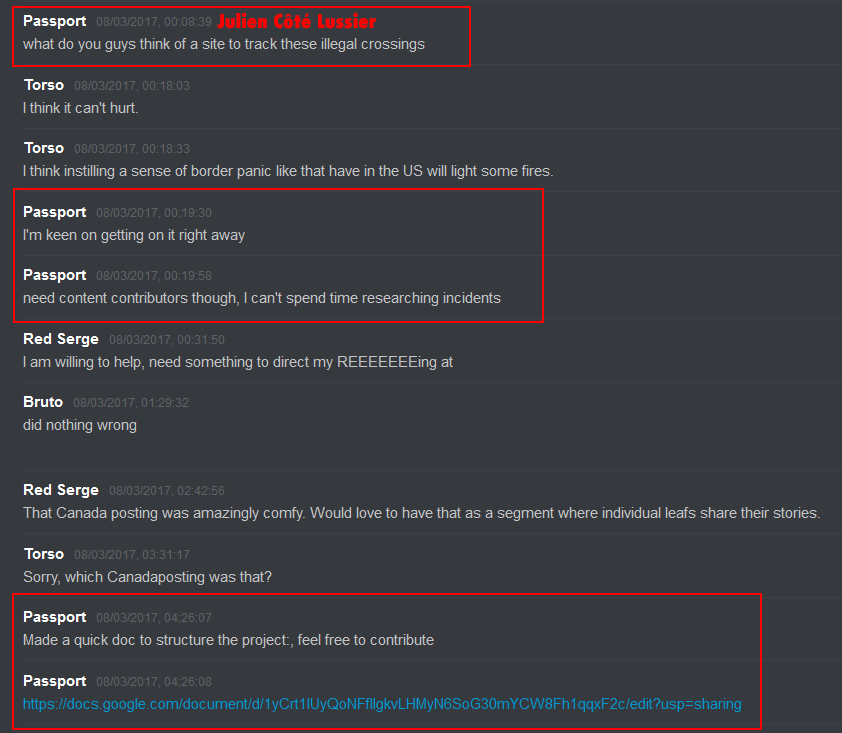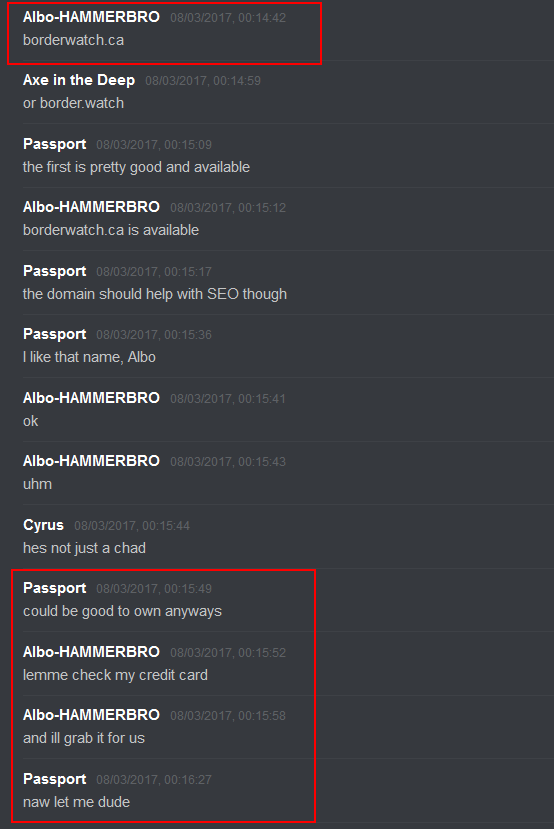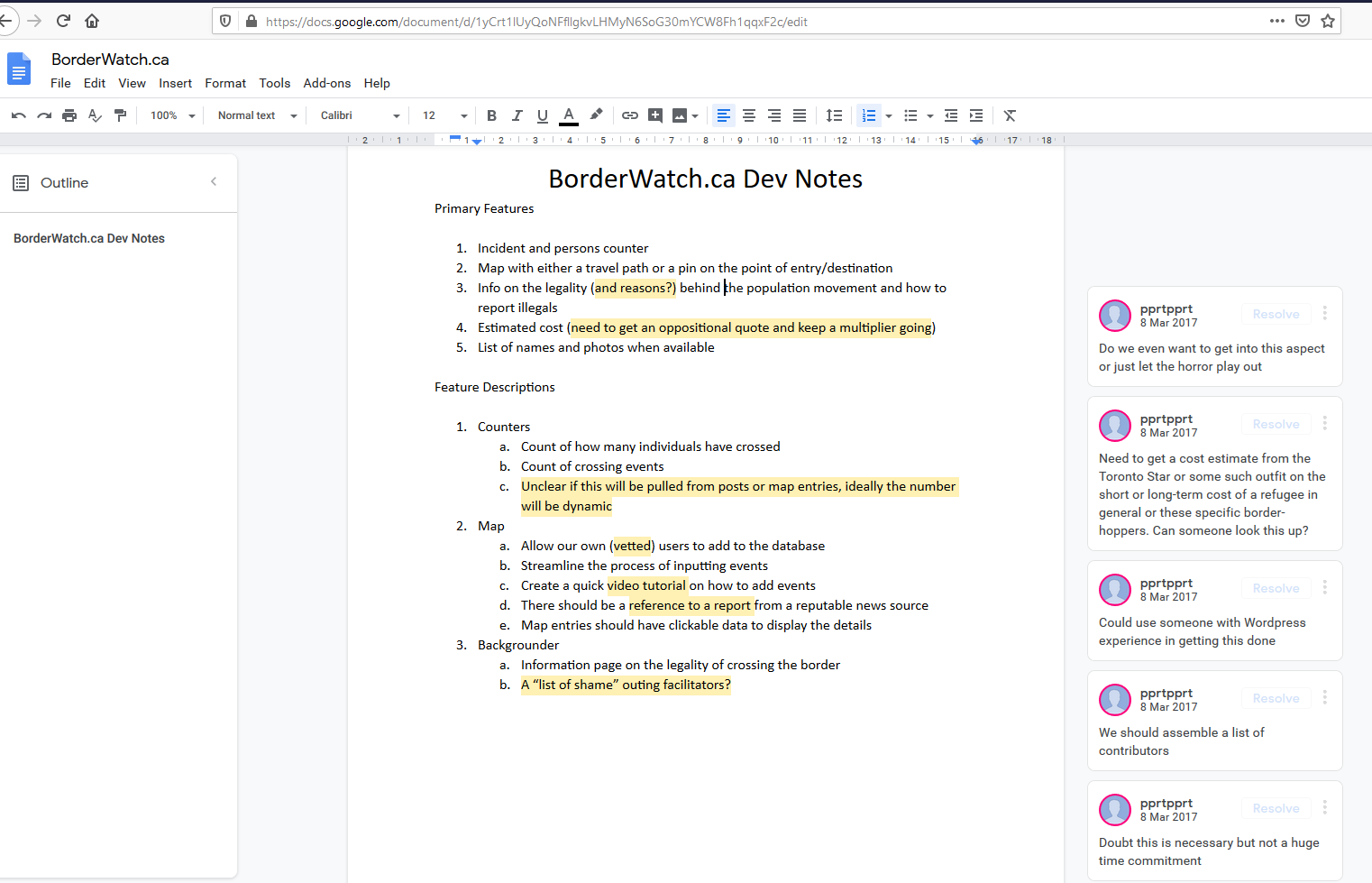 Another curious link, to say the least, is that the deputy who invited them to testify, the Conservative Chungsen Leung (who, we might add in passing, was Stephen Harper's parliamentary secretary for multiculturalism from 2011 to 2015), was described by "Passport" on Discord as a deputy who is "firmly on [our] side," who "hopes that whites will develop a backbone," and who "recognizes that [we] are a superior race."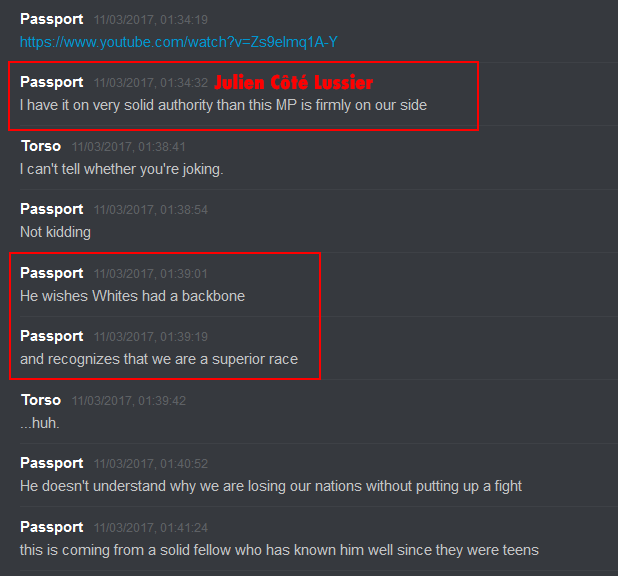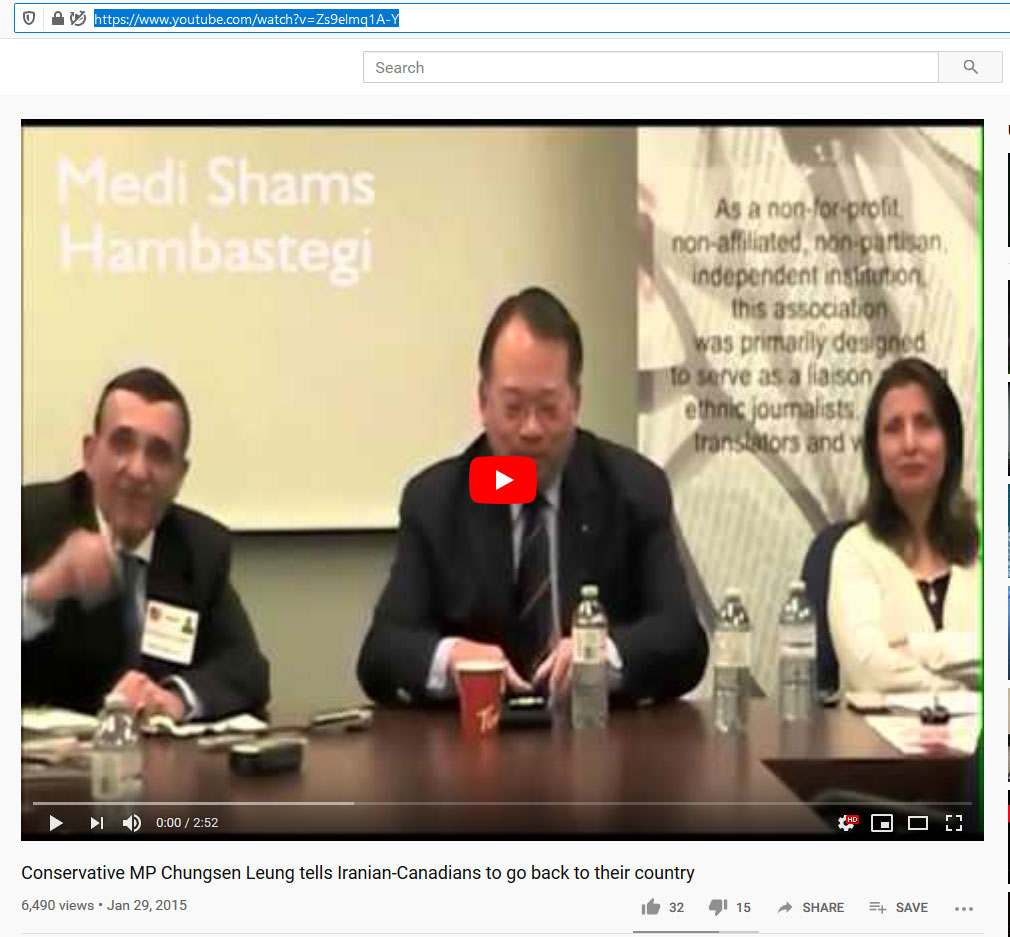 So, a racist who caused a controversy during official public hearings on immigration in 2012, a controversy that received substantial media coverage at the time, is still employed by Immigration, Refugees and Citizenship Canada as we write this. Could it be that Immigration, Refugees and Citizenship Canada, one of a number of governmental agencies responsible for regulating and perpetuating an apartheid system based on prisons for migrants and a regime of endless deportations, an organization with a history of racism, sexism, and ableism simply has a high level of tolerance for white supremacy? If you think about it for a moment, it's not that surprising…
///
It is a shame that a man like Julien Côté Lussier has been able to spend years promoting racism without being held accountable. As someone who worked for Immigration, Refugees and Citizenship Canada, traveled to far-right shindigs in the United States, and occupied important positions in domestic racist organizations, he was well-placed to play a role in consolidating the fragmented and disorganized neo-Nazi milieu in Canada. It is difficult to understand what he was thinking when he decided to run as an independent in the elections, a stupid move that was bound to attract unwanted attention and provoke a strong response from anti-racists in his riding. Be that as it may, we fully intend to ensure that his poor judgement does not go to waste.
We venture that Julien Côté Lussier will regret having plastered his face on the proverbial pole.
---
[1] During a Q & A session on Reddit Côté was quite literally overwhelmed with embarrassing questions about his platform.
[2] This particular milieu made headlines that same year, in August 2017, when Beauvais-MacDonald and Bélanger-Mercure were identified by antifascists among a group of Québécois who travelled to Charlottesville, Virginia, to participate in a series of white supremacist demonstrations, the infamous Unite the Right rally. Gabriel Sohier-Chaput, part of the same group,was later identified as a prolific neo-Nazi alt-right propagandist, noteworthy for having re-edited James Mason's work Siege (one of the main sources of inspiration for the terrorist Atomwaffen Division and most of the contemporary National Socialist movement) and publishing numerous articles on Andrew Anglin's Daily Stormer website.
In May 2018, Sohier-Chaput was doxxed by Montréal antifascists and forced into exile following a series of Montreal Gazette articles. At the same time, the contents of the Montreal Storm chatroom were made public on the Unicorn Riot server, where Nazi chatrooms on Discord are being archived.
Other members of this milieu, including the main moderator of the national Discord forum and the cohost of the neo-Nazi podcast This Hour Has 88 minutes, Axe in the Deep, whose real name is Clayton Sanford, were identified the previous month by diligent Vice journalists.