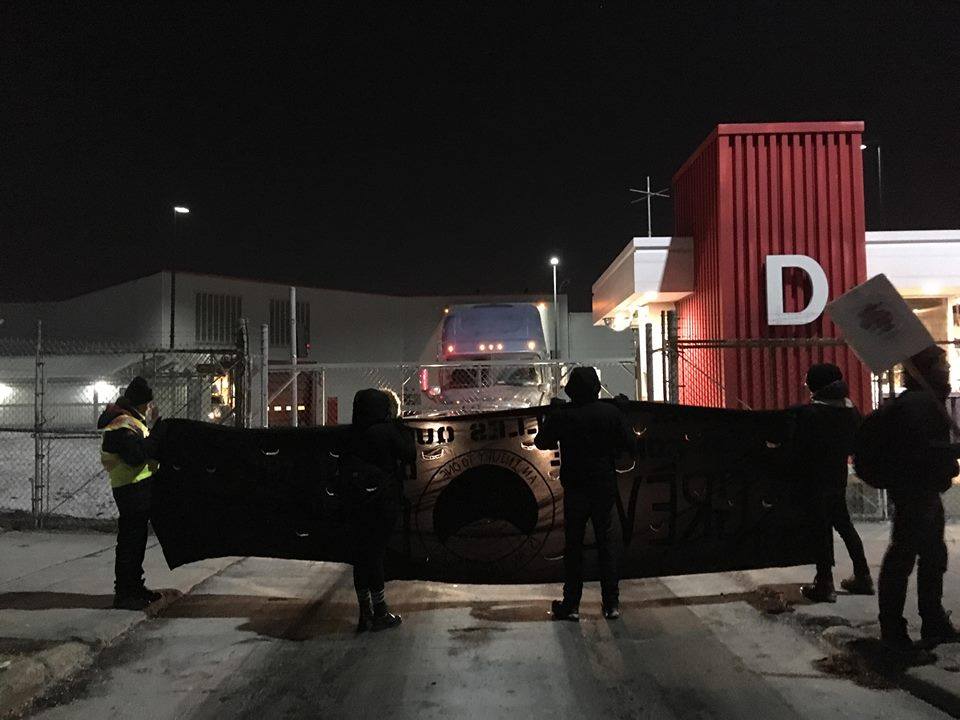 From the No Borders Media Network
Montreal, December 10th – Protesters are currently blocking all the main entrances to the main Canada Post International Mail Processing Center near Montreal's Trudeau International Airport (at 555 McArthur in Ville St-Laurent). At present, dozens of trucks are backed up at the main entrances, where three groups of protesters are using banners to block entrances. No trucks are able to leave the facility.
The direct action is in support of postal workers, and in opposition to the repressive 'back-to-work' legislation passed by the Canadian government on November 26, 2018. The anti-worker law effectively prevents the Canadian Union of Postal Workers (CUPW) from continuing their strike.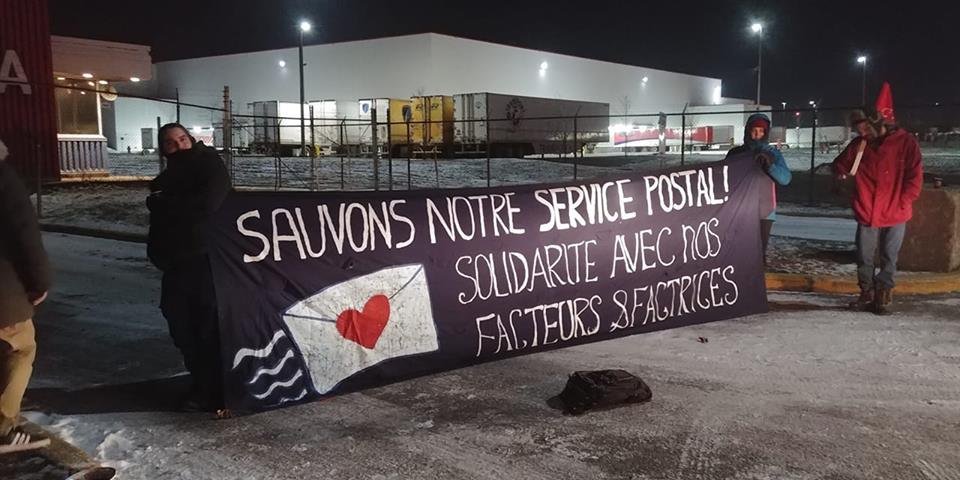 Today's protest is the first direct action in support of postal workers in Quebec since the "back-to-work" law passed, joining protests that have already happened across Canada, including in Halifax, Sydney, Fredericton, Ottawa, Kingston, Toronto, Hamilton,Edmonton, Whitehorse and Vancouver. Recently, picketers were arrested in both Halifax and Ottawa for their blockades. Comrades in Montreal were expressing solidarity with similar pickets and blockades that have happened elsewhere, including for arrested protesters.
Today's action is organized by IWW Montreal, with the support of retired postal workers and community members. The public press release for the action is available here: www.facebook.com/…/phot…/a.1521183491427251/2263430937202499 (check the Iww Montréal facebook page for more updates).