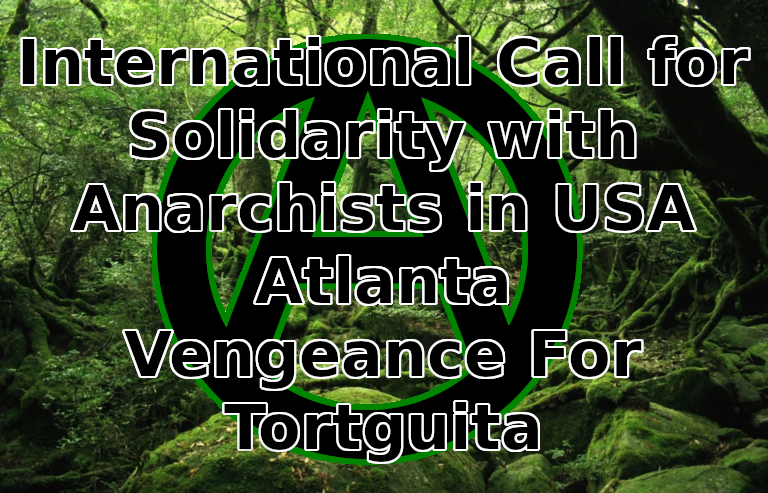 Anonymous submission to MTL Counter-info
The struggle against cop city, and for the Weelaunee forest has been explosive, experimental, and wild for nearly three years now. In the process our enemies have brutalized us, charged people with domestic terrorism, leveraging 5-35 years in prison against them, murdered our friend and comrade Tortuguita, attempted to repress our struggle, and yet we are still here fighting.
As the forests we swore to protect get clear-cut, and people face hefty sentences leveraged by the courts, as we stare at the possibility of raids, repression, investigations, and the unknown, we desire to take the plunge. We will make our enemies pay for every inch. We will not let them know a moment of peace.
We call for the mechanisms of the US capitalist system, the government, and the infrastructure that upholds it to be moved against in an effort to make this wretched civilization and those responsible which took our friend and levies the might of their courts and police against us pay.