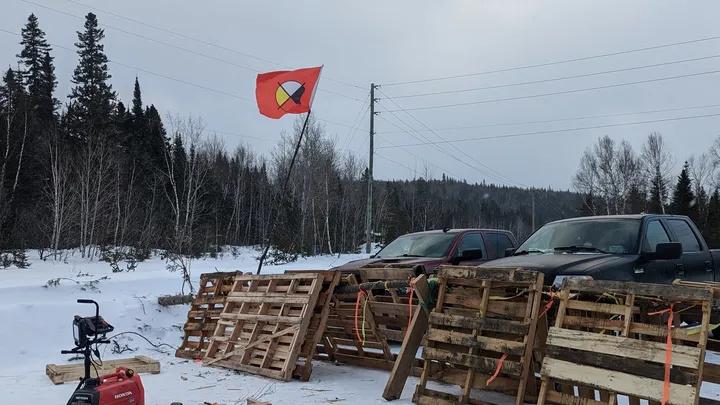 Anonymous submission to MTL Counter-info
In order to enforce the moratorium on logging on their territory, Nitaskinan, members of the Atikamekw of Manawan are currently setting up a new blockade. It is located at km 16 on the road to Manawan, north of St-Michel-des-Saints. Logging companies have been informed that they will not be able to return with their machinery when the thaw occurs on May 19. We need to be many to ensure that they respect this instruction.
It is possible to come now to help set up the camp. Those who can free themselves, the most sensitive moments are likely to be from May 19 to 26. The blockade will remain in place afterwards and solidarity will still be necessary.
The Atikamekw of Wemontaci also need support at the moment, in the area of Renard au rat. Tensions are rising and threats are being made.
It is also possible to donate funds for equipment, food, and travel here: https://gofund.me/5820583c