Anonymous submission to MTL Counter-info
Launch of a new website for the campaign against the construction of the proposed Laval migrant prison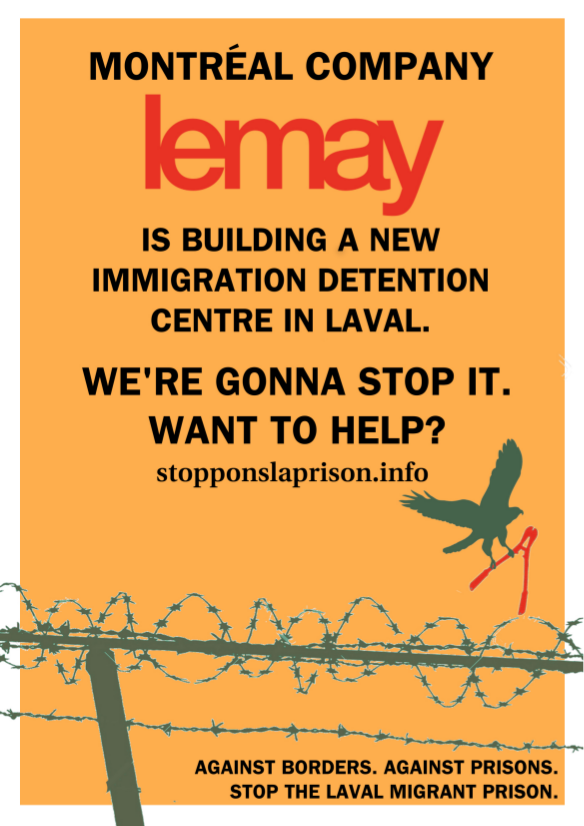 In 2016 the federal government announced the construction of a new migrant detention center in Laval. This prison, which is anticipated to hold up to 158 undocumented migrants, is intended to be built on Correctional Service of Canada grounds, right beside Leclerc prison, and is slated to open in 2021. While the Liberal government is attempting to spin this project as a more humane way to detain migrants, we call it what it is — a prison, and know that this is simply prettier window dressing on a violent system of imprisonment and deportation, one that keeps people locked in cages while tearing apart families and communities. We want a world without prisons or colonial borders, a world where people, not states, can decide how they can move and where they can stay. Stopping the construction of the Laval Immigration Detention Centre is one step in the struggle to tear down migrant prisons everywhere.
Block new prisons from being built and shut down the old ones!
This site is an information clearinghouse for news, analysis, and materials related to the struggle against the Laval Immigration Detention Centre.